Wouldn't it be fun if you have flexible home interiors that can be tweaked as per your convenience and requirement? Imagine a dining table that you can roll away to make space for your kid's play area or making a garden into a breakfast room? Well-managed homes are when you can say yes to messy projects without getting sweat beads on your forehead! The cleanup should not be a pain, but something you enjoy after a day's fun. These 5 interior decoration ideas and ways will make your home feel more relaxed and give you the flexibility you need to make it as you please! Right from your furniture to your windows, you should be able to make your home seem more cheerful and playful.
Power of Pegboards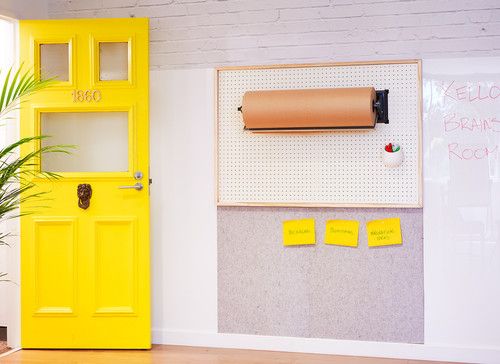 [Image: TomMarkHenry]
Your walls are one the most underused areas in your home. Don't just use them to hang artwork, but you can also use bulletin boards, pegboards, and rails to dangle bins and buckets for some exciting storage. The best thing about pegboards is that they are so versatile. You can keep changing what you hang on it, that too without requiring a hammer or making any ugly holes in the wall.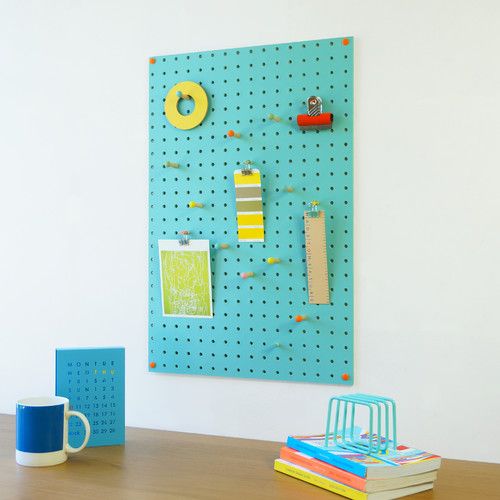 [Image: Hunkydory Home]
You can also make this a dedicated spot for creative supplies such as roll of butcher paper or scissors. This makes things easily accessible when you need them to complete a project.
Use Light Furniture
[Image: Studiovert Design]
A room that is filled with heavy furniture has that cluttered look and feel to it unless the room is huge. However, if you have a small room, you can decorate it with light furniture that makes it easier to move around as per your needs.
Lightweight furniture makes it easier and even practical to move things around as per your requirement. Furniture made of wicker or acrylic can be easily lifted while a rug on the floor can be used a sitting spot. You can also use it for yoga or as a play area for kids. Storage benches can be doubled as seating spaces and also pulled away to make instant room for any activity.
Rolling furniture
[Image: ZeroEnergy Design]
You can make any furniture movable by just adding some locking casters. This innovative transition will give you a versatile piece of furniture that can be pushed around easily offering some great furniture ideas.  For instance, in this image, the kitchen island has been given casters that give the layout flexibility and also makes it an open layout plan.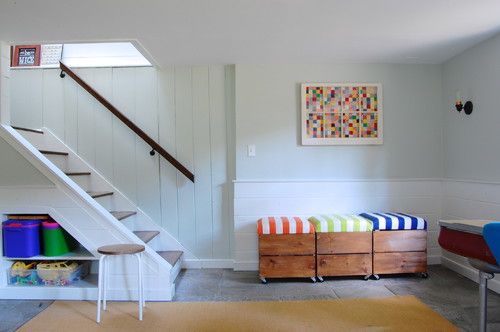 [Image: Corynne Pless]
A wheeled storage can be pushed to any part of the house with just as much ease.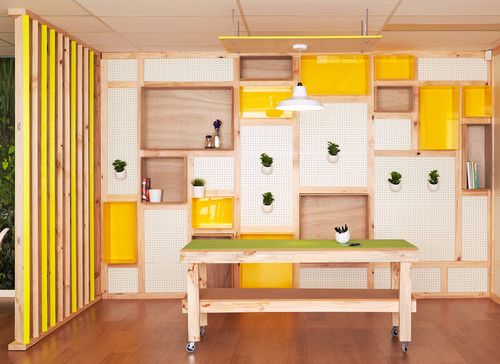 [Image: TomMarkHenry]
You can also add casters to the coffee table making it easily movable when you need to use the area as a yoga spot or even a small makeshift workout zone. This principle can also be applied to wheeled dining tables, which will provide an instant room when you need ample space for a dance practice. You can also push it outside for the outdoor parties.
Get the outdoors inside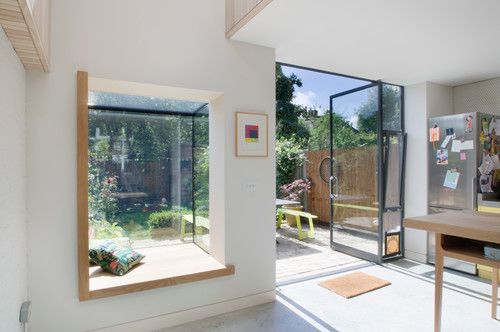 [Image: Gort Scott]
It can be very refreshing to be outside every now and then, breathing that morning fresh air or connecting with the outdoors. But when you close your doors to the nature, it is not that simple to get them inside.
[Image: Alma-nac]
But you can make your home more inviting for the outdoors by installing large sliding doors opening onto a deck or large windows that overlook the garden, or a breakfast bar that is both indoors and outdoors that helps in blending the two naturally.
[Image: ArchiBOX]
If you have small kids at home, you can make the outdoors more enjoyable by making garden toys like digging tools, etc handy. Make the best of fine weather and enjoy that time together to creatively allow the outside space to be used for recreational purposes.
Make it easy to clean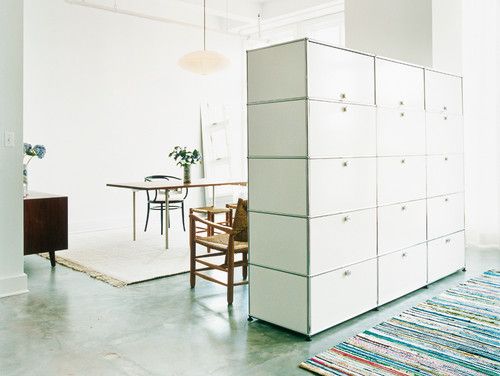 Image: Haute Living
It can be so amazing to spend some bonding time with your child and building one shelf after another to store all those beautiful craft supplies. But, if this space is not tended to and that too soon, it will spiral out of control and start to look like a mess. If you want to use all your materials and tools without the fear of cleanup, then find a place where you can quickly hide them. A wall made of shelving and a door that closes all the way is a great way to make some storage space available.
You can also line the base of your drawers or bins with fabric so that the furniture does not suffer due to your messy DIYs. You can also use rolls of paper as a protective cover when you are artistic with children!
Make your home easily transformable from one form to another without going through a hassle of cleaning and putting everything back in place. Just using these tips, you would be able to play around with your house and make it a more inviting place without breaking your back trying to clean it!