Design Architecture
Just when you thought you need to get a perfect bed, you wonder of the costs and, of course, the things that you may consider. The furnishings for bed can be expensive and extremely pleasurable to deal with, but with a few essentials that make for a perfect ensemble; your bed can look, in one word, 'beautiful'. There are some terms that you may come across while starting to shop, and in this post, we will talk of the some of them.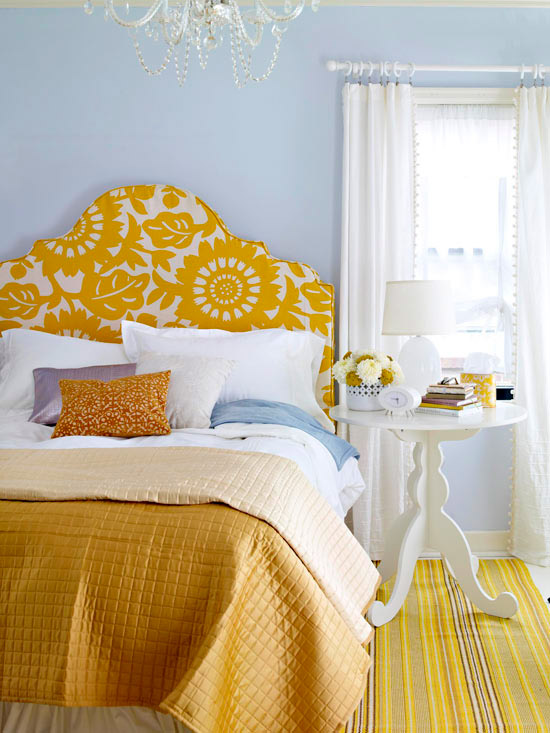 Comforter: A comforter is essentially a thinner version of the quilt and can be aptly called as an AC blanket. Most of the times, you will find comforters that are not quilted or embroidered, but dyed and soft. The quilting isn't uncommon though, and most makes use of feathers and wool for the purpose. Generally, comforters aren't thick, but some manufacturers do design with thickness for weight and insulation. If you are someone who like the air conditioning system to be on at all times, a comforter can be the perfect bedspread for you, as well.
Bedspread: In simple terms, a bedspread is something more like a bed cover that is intended to be used as the top layering for the bed. If you start shopping or talk to a few interior stores, you will find many people count quilt and comforters in the same category. For summer homes, bedspreads aren't heavy at all and can be more like a thin cover, while for winters, these are quilted. More than anything else, a bedspread keeps the bedcover underneath clean and makes room for more changeable decorations.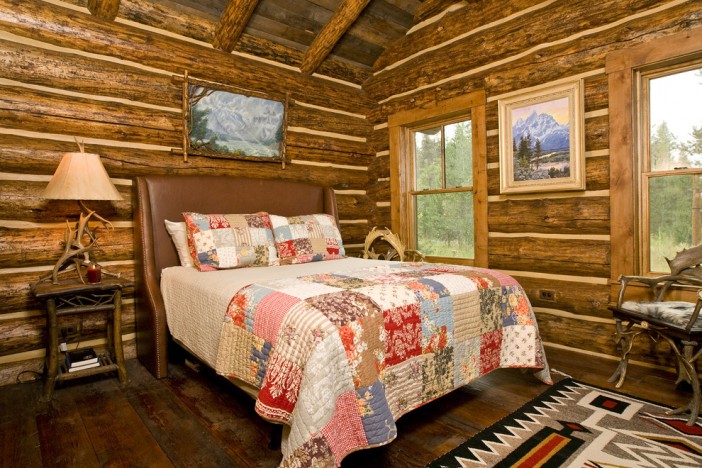 (Image – Teton Heritage Builders)
Quilt: As the name may suggest, quilts are meant for quilting. You will find quilts have three or even more layers of fiber and are designed and stitched together in different patterns. There are some very conventional ways of stitching or finishing a quilt, and depending on the same along with the material, style and kind of insulation offered, the prices are decided. There are many kinds of fillings that are used, and if you check with a few stores, you will find some amazing choices meant for special events in life. The ultimate thing that matters here is the comfort and warmth. Thin ones can even be doubled up as bed spreads.
(Image – Jute Interior Design)
Duvet: Unlike quilts that have layers of fiber stitched together, duvets are more like filled quilts that are filled with cotton, feathers and many other synthetic types of filler. Keep in mind that duvets may not be meant for a wash, and therefore, most of the times, you need a cover. While the covers are light weight and can be styled to match the duvet, the inner duvet is meant to be protected to prolong its life. There are numerous styles in covers that you can opt for, but since these are easy to wash, you can always opt to have more than a few covers.
Also, in the market of furnishings, you may find a coverlet to be a perfect choice for the bedspread, which is nothing but bedspreads meant for one side use.