Modern homes intended for luxury and styles, the 546 Broadway Luxurious Residences are located in the world of fun in Venice, Los Angeles. Designed by well-known design studio Stephen Vitalich Architect, each of the houses spreads over 2600 sq ft and is intended to be the homes for small families. These are two level houses with three bedrooms combined with two bathrooms along with an office. There is also an extended roof terrace with an area of 500 square foot.
On the front side of the home, there are large sliding doors of complete glass, ensuring the nature can come in whenever desired. Moving to the floors, it is very easy to appreciate the long and extended windows from the ceiling to the floor that allows natural light to come in. There is also a large kitchen to cater the owners with a stretched dining space for easy conversation over the meals. To add more functionality to the homes, the design studio has also used some space for a power room.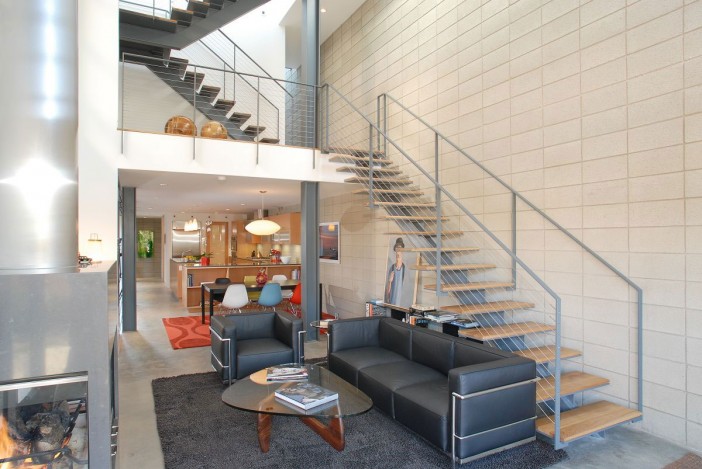 Two bedrooms along with the office and a bathroom are located on the second floor with an intention of extending privacy. The deck style roof has been designed of a unique Brazilian hardwood material for lasting long and also includes a fireplace. Using best building practices combined with all kinds of sustainable materials, the houses are perfect for modern living and are in sync with the environment.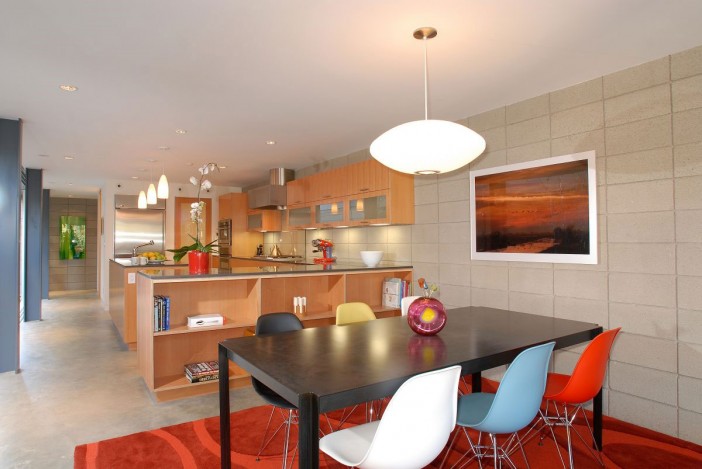 For the furniture, the architect has used wood and modern based designed with many fixed units of the house in wood. Lighting is all about hanging lights, pendant lamps and side lamps with regular ceiling lights. Classy and well designed for a contemporary home!
Source: Los Angeles Times