Thanks to the busy schedules, most of us don't like to pay for the gym because there's no time to hit for workouts. The most pertinent solution is to design a gym at home, and for that, all you need is some space, for which the basement works best. Having a gym in the basement of your home is a good idea but needs some essential consideration. We will show step by step process of designing the gym in the basement without spending huge.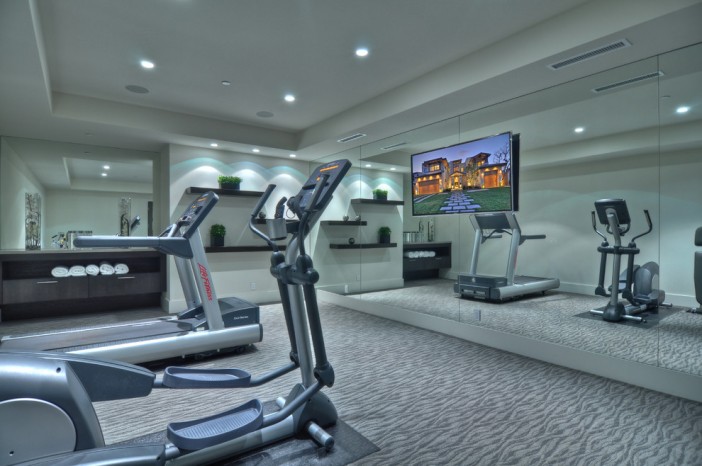 (Image – Brandon Architects, Inc.)
Understand the space prerequisite: Your home doesn't need to have a gym that is as large as the one you go, but you have to decide on the space needed. Ideally, most gyms have a bike for cycling with a treadmill and weight routine elements. Some people just have weights with a gym ball. The basement should always have some extra space that you actually require.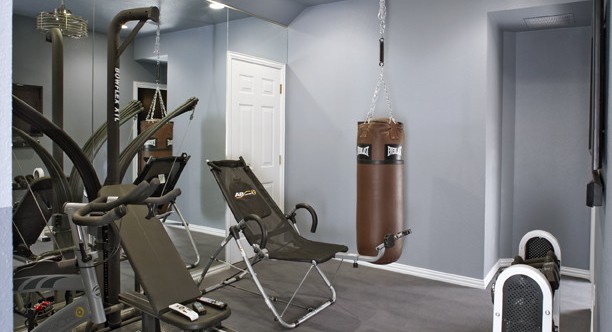 (Image – Graf Developments)
Consider ventilation and airing: Gyms are better when there are ample windows for airing and ventilation, which most of the basements lack. However, keep in mind that air conditioning is not enough for the sweat, and therefore, you have to see for additional fans. If there is a provision to add a window for ventilation, make sure you opt for an investment in the same.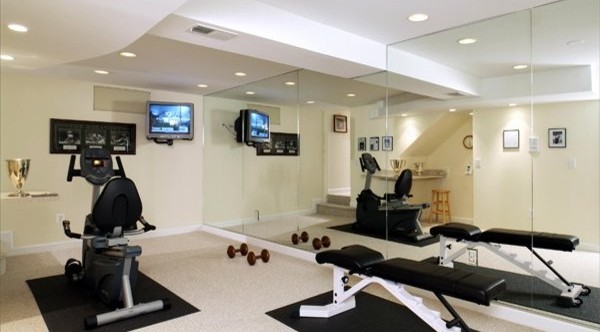 (Image – A & A Design Build Remodeling, Inc.)
Consider the flooring: Gym flooring for any space needs to be about cushioning and comfort because there are many exercises that are conducted on the floor. Some people do opt for rubber flooring, but if you are willing to do yoga and other stretching exercises lying on the floor, carpeting is a better choice.
As we take a deeper look in the home gym and how you can have one in the basement, we talk of many more practical things that often basements lack and the gyms require. Check on the full list below for more details.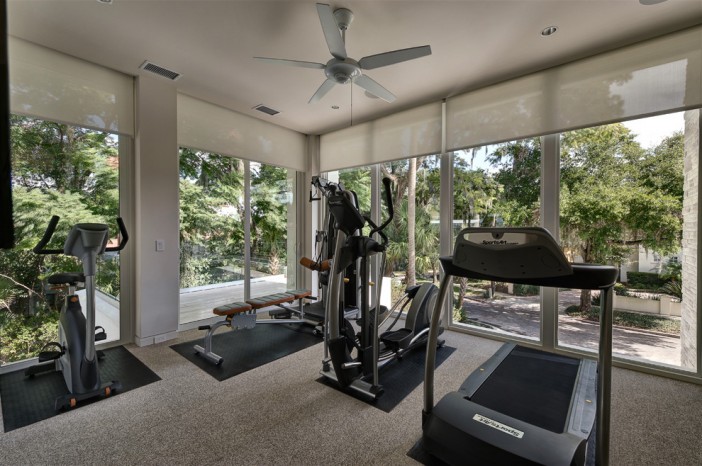 (Image – Phil Kean Designs)
Consider the lighting: No matter whether the gym is in the basement or not, it is always good to have some extra lighting. Luckily, some basements have ample natural lighting, so half of the problem is solved. However, when you have a basement that is extremely dark, make sure that you check for bright lights in the market. A well-lit gym room always creates mood for some extra workout sessions and you will feel much more charged than ever.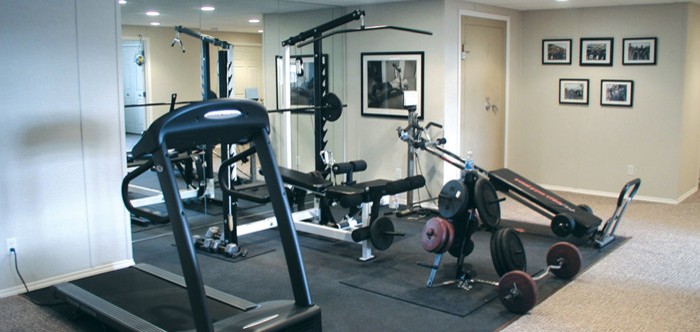 (Image – Total Basement Finishing)
Consider a mirrored wall: Most gyms do have a full length mirror, and if you are looking to add some more charm to the home gym, look for mirrored walls. There are many walls that are designed with full mirrors, which will not only aid you in the workouts, but will ensure many injuries are avoided. When you are in serious workout sessions, you must consider this.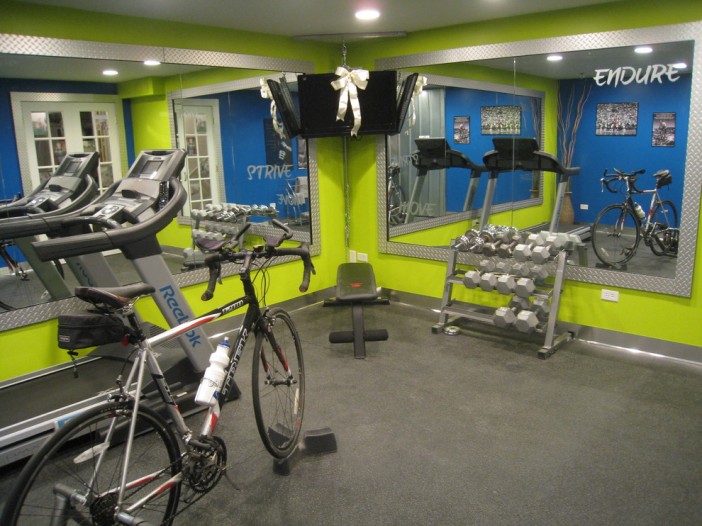 (Image – Cathy Zaeske)
Consider a bright palette of colors: In the basement where light is limited, you must ensure that the gym is charged enough. Look for neon shades and colors like red, green and blue for the home gym that makes working out much more energetic. There are numerous color options that you can choose for the walls and flooring, and for the latter, even carpets can do good.
If you are thinking of adding some furniture, don't always look for the expensive options but check with the small furniture stores in the locality or buy something from the yard sale.