Having a bed that is designed for style and passing is something worth enjoying. If you like dressing your bed, there are always a few ideas that work best for every room. Here are some very clever and extreme stylish ideas for making the bed that would certainly excite to experiment more. Here we have 6 Smart and Unique Ideas to decorate the Bed: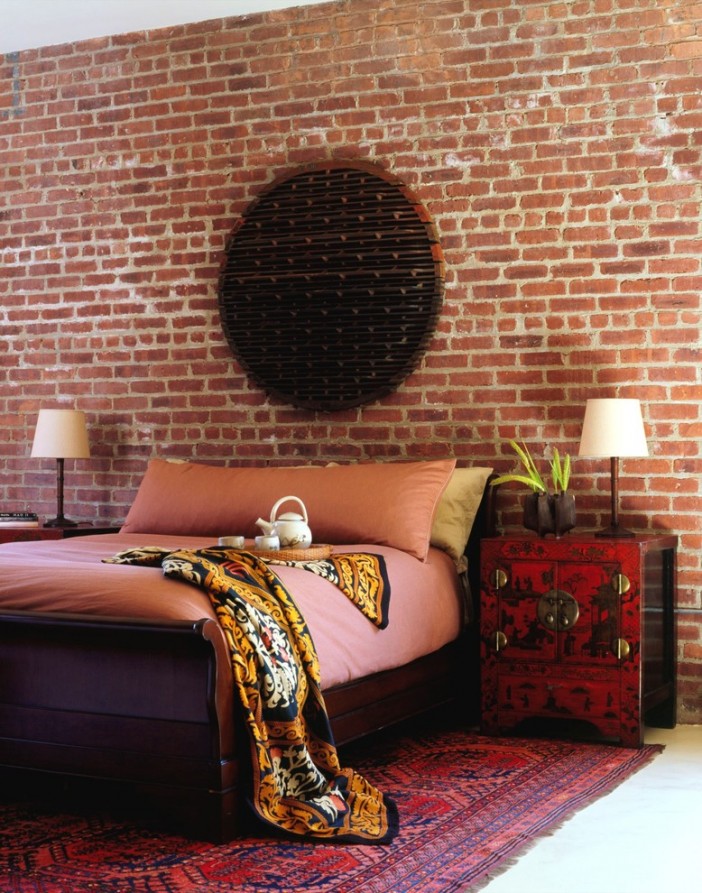 (Image – Amy Lau Design)
Use body pillows: Those extremely likeable and soft body pillows can be a good way of dressing the bed. You can either take them along the foot of the bed or can use them instead of the regular pillows around the bed. Good kinds of covers and materials can give these body pillows quite a good look.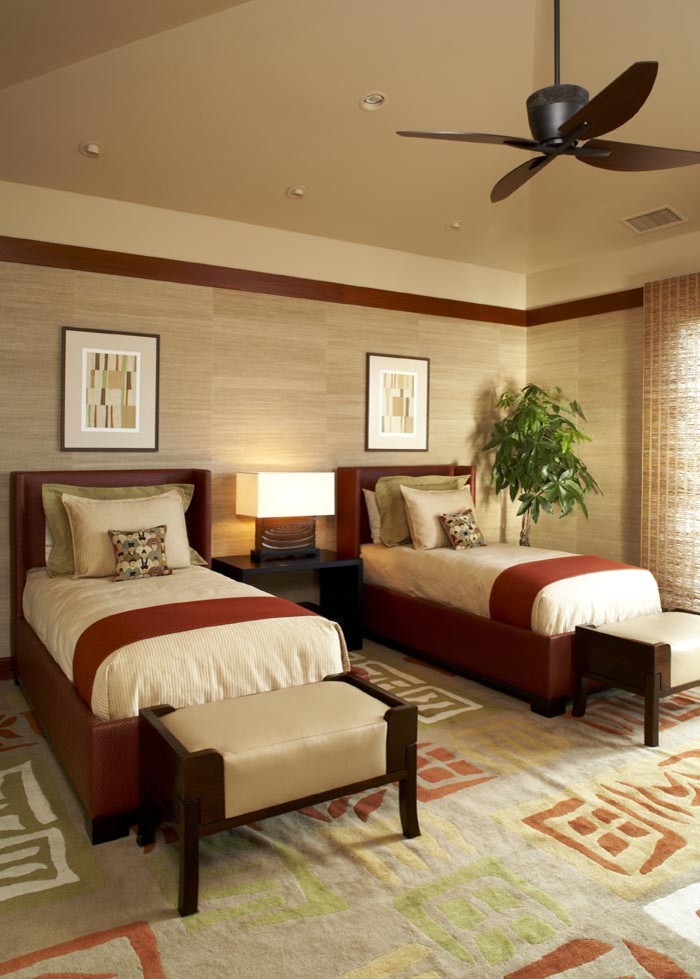 (Image – Willman Interiors / Gina Willman, ASID)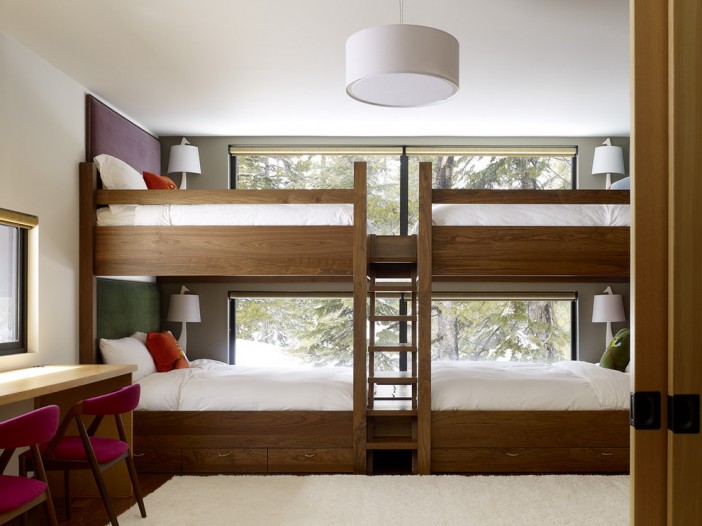 (Image – John Maniscalco Architecture)
Use twin bedcovers and set: Many of us have bedrooms where we have two beds, especially when you are dealing with the children. There are bunk beds and bed places adjacently to each other, which can look good when you use two same and identical bedcovers. This is a smart idea of bringing uniformity without having spent huge.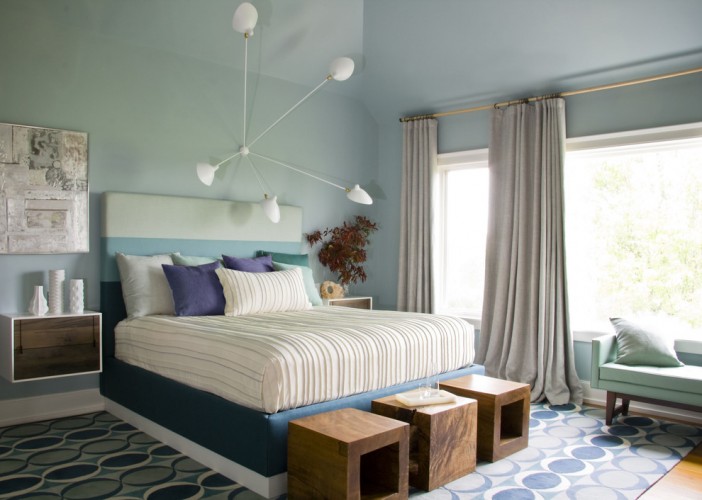 (Image – Amy Lau Design)
Tuck the bedcover in: Many people like the idea of tucking the bedcover under the mattress, which is a good idea for a neat look. Also, if you have a bed that is designed with a stylish frame, this is the perfect way to show that you have furniture worth checking. Again, make sure that the material of the sheet matches the colors of textures of the bed frame.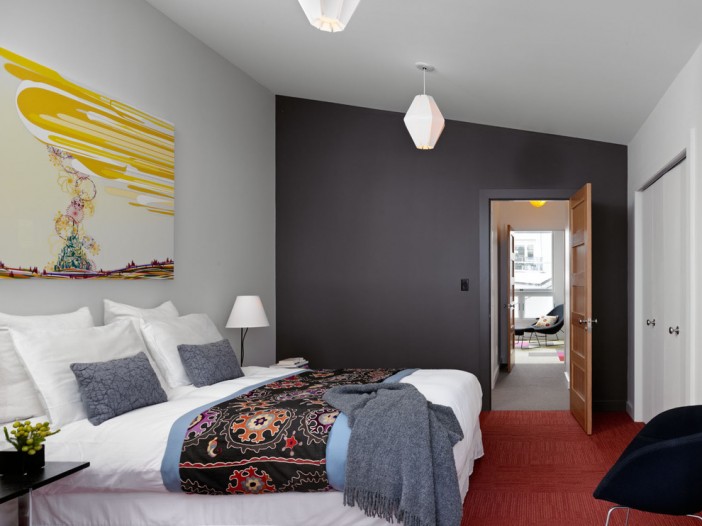 (Image – Chr DAUER Architects)
Roll down the sheets: Contrary to the above mentioned points, rolling down the sheet of the bed to the ground is meant to make everything go underground. This is more of a practical idea that helps when you have an average design for the bed or have too much stuff underneath. Keep all those unwanted things under and dress the bed- that's the best way to be stylish!
(Image – Natasha Wallis)
Put up the comforter/quilt: A cozy bed always feels and looks good all the time. Consider the fact that you would need a large number of pillows, so what you can do for the comforter is to roll it to the half of the bed. This is more like a romance ready bed that promises to ensure that you will have a snug night ahead.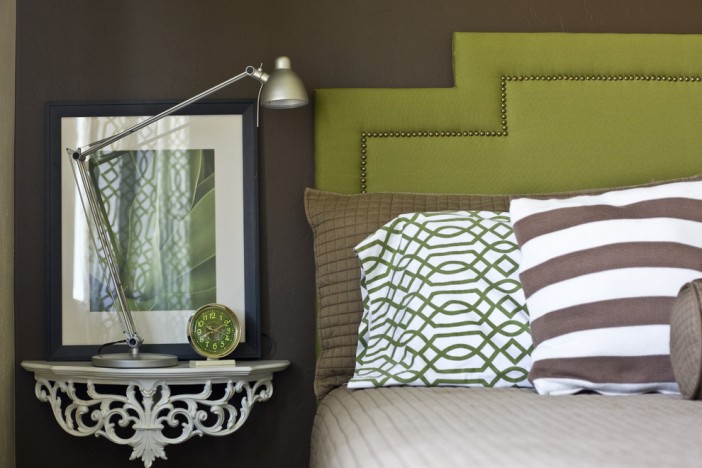 (Image – Michelle Hinckley)
Match different colors and textures: Going for a unicolor theme is always good, but sometimes textures do have a role to play. Keep in mind that you need to think of small choices, so rather than changing the bedcover, think of adding a few extra colored cushions. Also, you can choose to match the cushion covers with the curtains rather than the bed for a unique look.
Have you thought of your bed look?