The 727 Forest Street Project is among the most beautiful homes that one can come across, right from the beautiful interior designs to the well-defined exteriors. The house has been designed by 3BY Architecture, a design studio based out of Denver, and spreads on an area of 3,900 square foot on two different levels.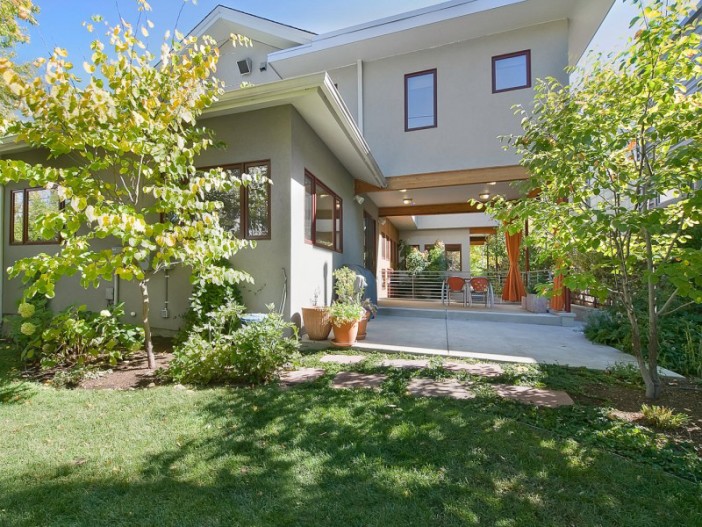 The exteriors: Located in Denver's Mayfair neighborhood, the house is regarded among the new lines of construction that boasts of extreme functionality and environmentally-sensitive design. Apart from bettering and offering the best energy use, the house comes with a distinct environment in the indoors that reduces impact on the environment. The main construction is in concrete, although parts of the exteriors are designed in wood for that perfect balance in the look. There are large rooms and open areas that are open in the exteriors, but with the roof on, the spaces look and feel more like rooms without walls.
The interiors: The interiors of the house are all about beauty in small measures. The kitchen cabinetry is designed in red polished frontal areas, which creates an instant impression and endows with some amazing kitchen design ideas. The flooring has been done in a gray finish in slabs, while a wooden staircase connects the levels of the house. The bathroom walls are tiled in different colors that create a huge design in itself.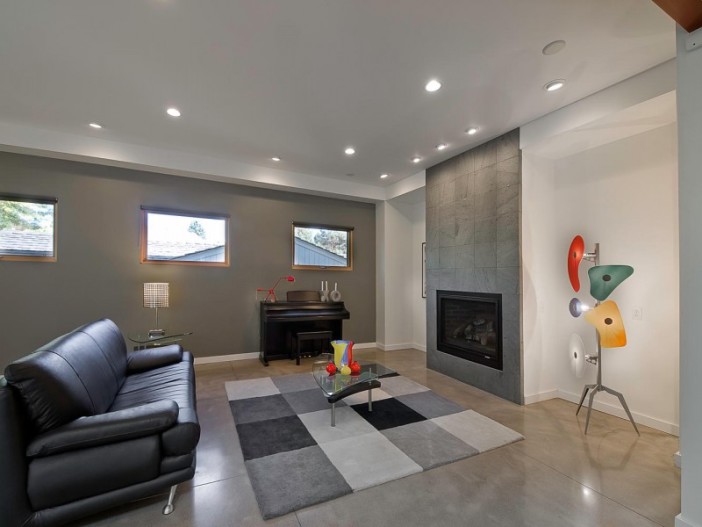 Furniture and lighting: From extremely luxurious and cozy sofas to the more regular tables and chairs, the house has some of the most unique elements blended together in terms of colors and design. For the lighting, the choices are vastly different, right with the use of unique colored lampshades to more stunning designs in free standing lights. Then there are ceiling LED lights that have been used for the main purpose of lighting!
Photos by: Teri Fotheringham