We often see on TV and other forms of media that these interior designers trot around in fashionable clothing holding one paint sample in one hand and furniture design in the other. However, there is much more to it that meets the eye. The professionals that we call interior designers have the ability to help you make the right choice of furnishings, colours, fabrics, etc. for your home so that it looks in absolute harmony. Some of these designers also have additional education that gives them the expertise in other areas too such as project coordination, construction standards, etc. to name a few.
Here is more insight into their profession.
They can help you even if you are based in a different zip code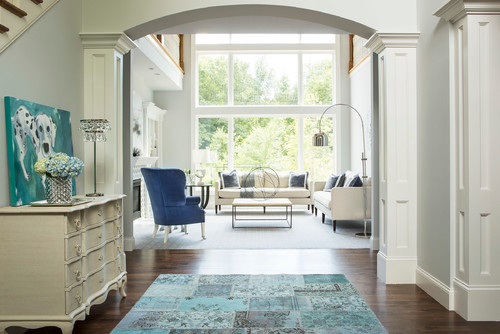 [Image – Martha O'Hara Interiors]
It is not correct to assume that the designers will only work in the cities where they are based. They not only work across the state, but most of them work across the country, as well. There is no difference in working with people of one state from another. The expertise can be used amongst all clients so you can request service in your city too. So, it is wise not to make an assumption about the designer whose work you love, but is located in a different city that you cannot work together. It is always better to check with their office if they provide services in your area.
Interior Designers also have a meticulous process of education and training like other professionals
[Image – Andrea Schumacher Interiors]
You can check the certifications of the interior designers you want to work with. You can also have a close look at their educational qualifications to validate a designer's academic ability. If you want to know fully what your designer is capable of, then you need to take a complete picture of certifications, as well as the educational qualifications.
They are well equipped to handle new technology to help you see what the design will look like
[Image – Andrea Schumacher Interiors]
A good designer will be well versed with AutoCad and other tools that include space planning, etc. These tools provide an insight into what the design ideas will look like in reality. It gives the customer a much clearer picture, as well as the ability to make a better decision. With the help of these tools, they can make up a digital rendition of the design, which looks very real and makes it possible for you to implement changes and visualize them firsthand.
They can work as per your budget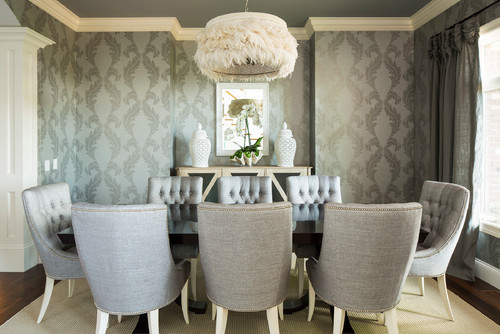 [Image – Martha O'Hara Interiors]
The job of an interior designer is to help you design your home in your budget. They are capable of doing anything between a single room and a complete house. The interior designers are flexible in working with large projects and even smaller homes. The homeowners should be comfortable in contacting a designer even if they want them to do a small space for them.
Designers can help you make your home comply with safety standards and building codes
[Image – Andrea Schumacher Interiors]
An interior designer who has the necessary certifications would be required to know about the latest building codes and any other laws that can impact the design of the house. These laws are state specific and a certified designer would know how to conform to these codes. This will make sure that your project is safe and is in compliance with the state laws.
Designers will not reveal their sources or prices on the public forum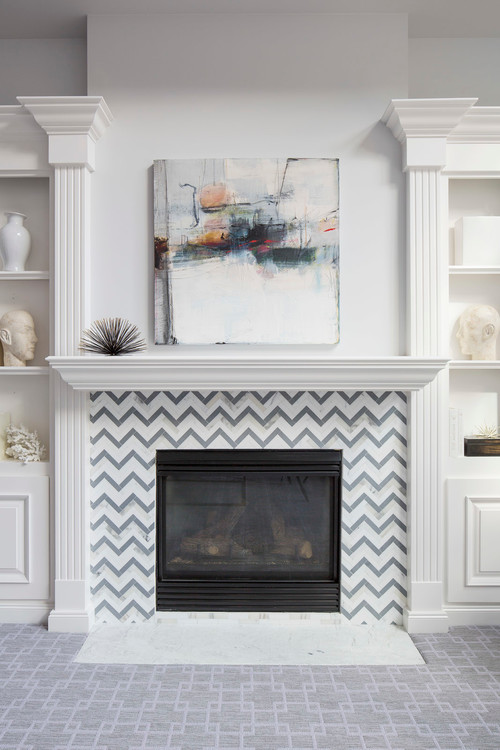 [Image – Martha O'Hara Interiors]
So many times potential clients wonder why their questions about pricing and sources are left hanging by the designers. While the designers do whatever it takes to give the right advice to its clients, it may not always be possible to list the product names and the prices publically. This may also be because of vendor restrictions amongst other reasons. However, the other important reason is that over a period of time, the products either change or become discontinued and even altered in appearance. This can change the price of the product and it makes no sense to reflect the price of an old product indefinitely. This information can be misleading to the customers. It is not possible to update the entire band of photographs online with the latest pricing as it is very time-consuming. Sometimes the clients do not appreciate sharing the real value spent on their furniture, so as a professional, it is the designer's responsibility to withhold that information.
The professional designers listen and then incorporate what you want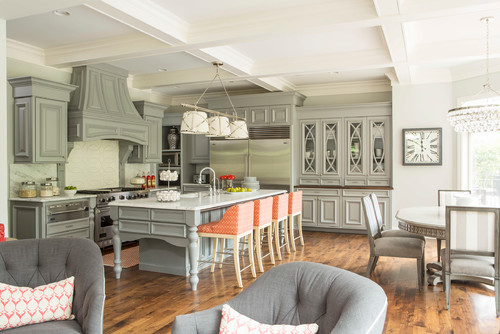 [Image – Martha O'Hara Interiors]
A professional designer will be patient in listening to what exactly you want the design to look like, and then, expand on the basis of that preliminary idea that you gave to them. After making an assessment of your needs, these designers will create an exclusive design, which will blend right into your space. You can also challenge the creative side of the designer and ask them to come up with something different and unique design ideas for kitchen like in this case or any other room. A professional will be comfortable in designing across all styles and will be only too happy to try something new.
You can involve a designer from the beginning of the project till the end
[Image – Andrea Schumacher Interiors]
A well experienced and qualified designer is capable of seeing through the project from its inception to its finish. They will be able to make the decisions on their feet if needed. They can also coordinate with the team of workers to make sure that the jobs are commissioned perfectly and as they were planned. The designer is not just for the skeleton of the house, but also for the final touches. You can use their expertise to design the perfect home with the proper accessories.
An interior designer is what brings value addition to your home. Their experience and expertise of years can bring a lot of quality to the way your house looks and feels in the end. Feel free to engage a designer at any level, and they will be sure to give you the devotion and dedication regardless of the size of the project.