Most of the times people pass through the hallways without having wondered about the little changes that can change the design of the house. In this post, we will talk on the ways to design the perfect hallways and turning them into spaces that demand attention from every guest.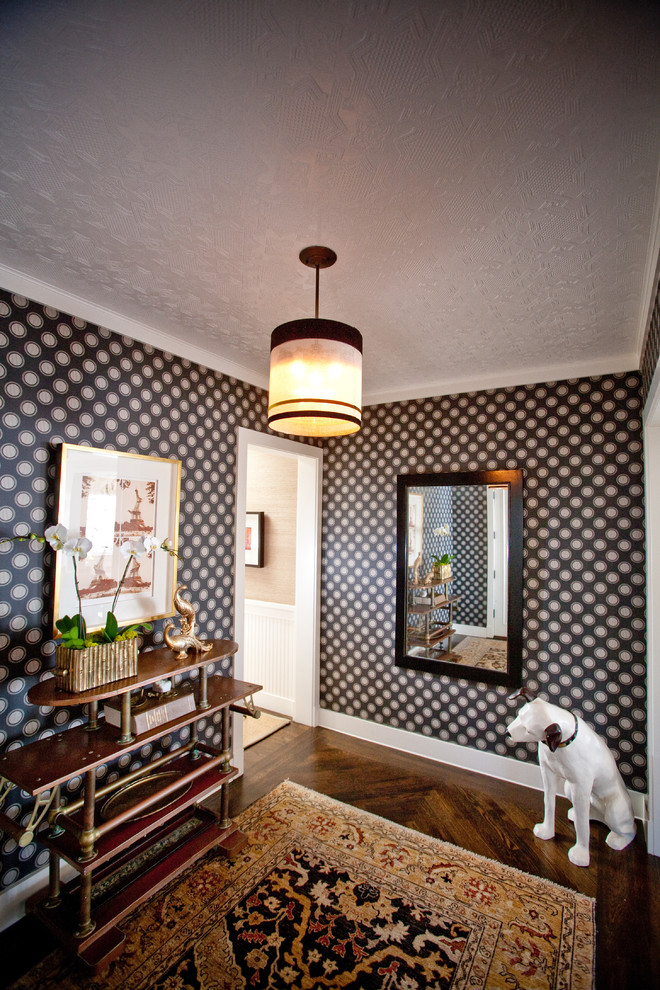 (Image – Andrea May Hunter Gatherer)
Wallpaper: If you have checked a new wallpaper style at the interior store and have been wondering on whether using it in the living room is a good idea, change the mood. Hallways are excellent when you are looking to experiment, and with something bright and bold, the beauty simply doubles like never before.
(Image – Frisson)
Striped paints: When a hallway is too small and you want it to look visually longer, the best choice is to look for striped paint in the vertical lines. This instantly gives a lift to the length of the room and makes it look more stylish. Look for double colors that are more easy and appealing to the eyes.
(Image – Spinnaker Development)
A gallery: When you have an extended hallway, there are some amazing ways to get your family photos and pictures out of the closet. From having the choicest art from your collection to the pictures that show the growing years of your kid, there are ideas for every home. What works even better is when you use frames of different kinds and have ideas on using more large and small shapes at the same time.
(Image – Jessica Lagrange)
Chest of drawers: The hallway can be a perfect place to have a chest of drawers. Apart from ensuring beauty of the area, you can even use the drawer for keeping the essentials. Look for wooden chests if you are buying new because that always remains in trend.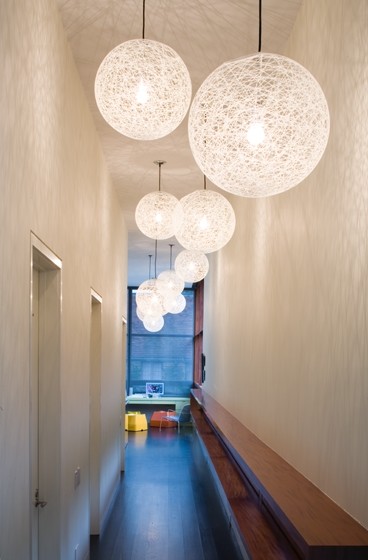 (Image – Grunsfeld Shafer Architects)
With lights: Another perfect solution for the hallway is the use of lights. You don't need to be conventional here but look for varied kinds of pendant lights and lamps that create an effect. What work even better is a glittering array of lanterns and pendant lights!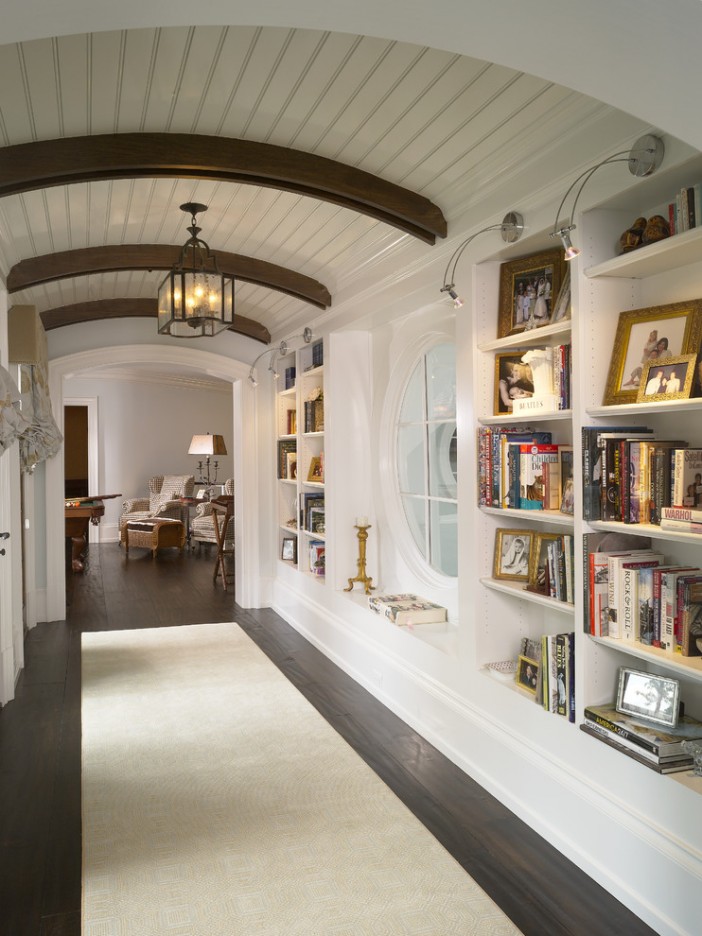 (Image – Harrison Design Associates – Atlanta)
Shelves for books: Why not convert your perfect hallway into a library? Many homes don't actually have a separate space for the hallway, and therefore, you need to create space. For the hallway, the only investment you need is some wooden shelves. Paint them in the color you want, and you can have a full on library and a space to show your collection of books.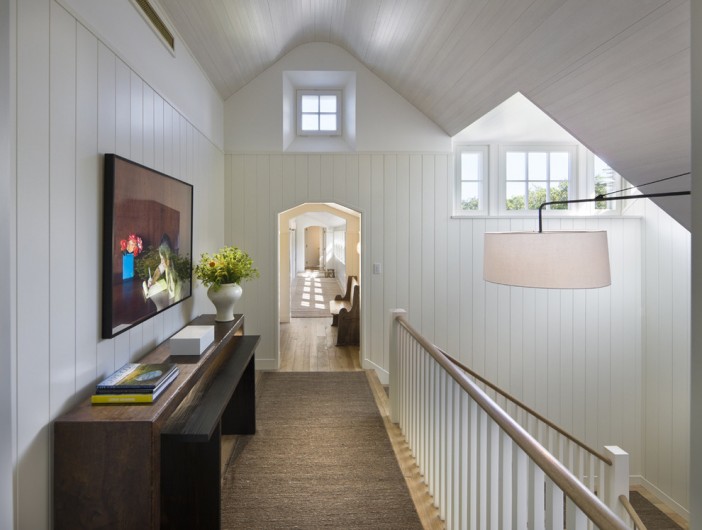 (Image – Ike Kligerman Barkley)
Special flooring: One of the fun ways to having more layers and textures to the hallway is to get new flooring. While changing the entire flooring can be a tough thing to do, the best choice is to get new rugs and carpets that can add an instant feel of renovation. If you have a small and narrow hallway, this is an idea that will work wonders.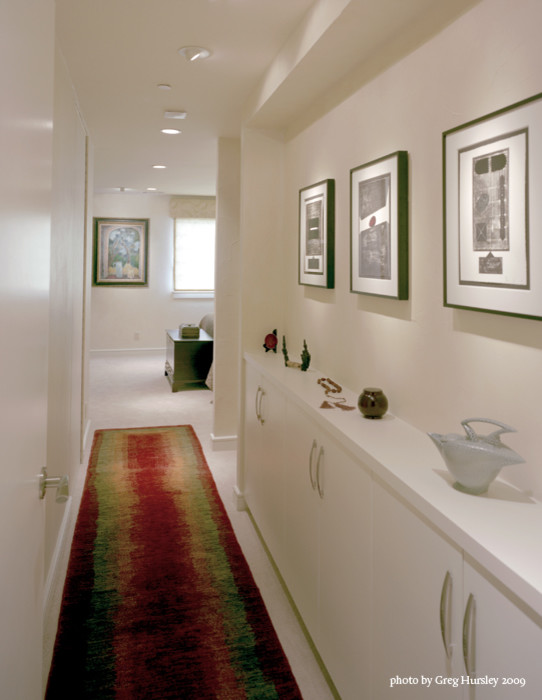 (Image – CG&S Design-Build)
Built in cabinetry: Many times, we need to add more cabinets in the kitchen or in the living room for some extra storage space. Rather than cluttering the main rooms, you can choose to get some built-in cabinetry for the hallway instead. Done with quality materials and high end paint finish, the beauty of the narrow space just increases without any notice.
Get started for your hallway today for an all new look!