This stunning house is located close to downtown Mill Valley in California and spreads on an area of 3,267 square feet. The house features three bedrooms with two bathrooms and has been recently renovated with open spaces by having vaulted ceilings and skylights.
The exteriors: The house has been designed with too much of space being left in the open for ensuring that the beauty of exterior living is ensured. There are varied materials in use, including glass, wood and concrete, with the main intention of having ample light inside the rooms. Large and high walls of the plot guard the house from the prying eyes around and ensure that even the most open spaces of the house enjoy privacy.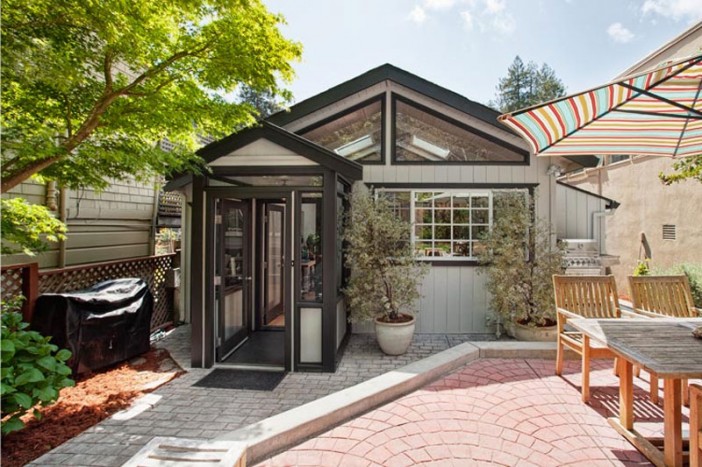 The interiors: The beauty of the house comes from the well-designed interiors with high ceilings and wooden floors. Even the high ceilings of the house are designed in wood to have a uniform look. The kitchen features counter-tops in black marble with the cabinets completed in solid white finish. An open style spiral staircase joins each level of the house, while the walls have been plastered in white. With rugs, carpets and loads of paintings all around the walls, the house has very home like feeling that is hard to ignore. Bedrooms and room for children are designed with large windows and sliding doors to ensure ample light comes in.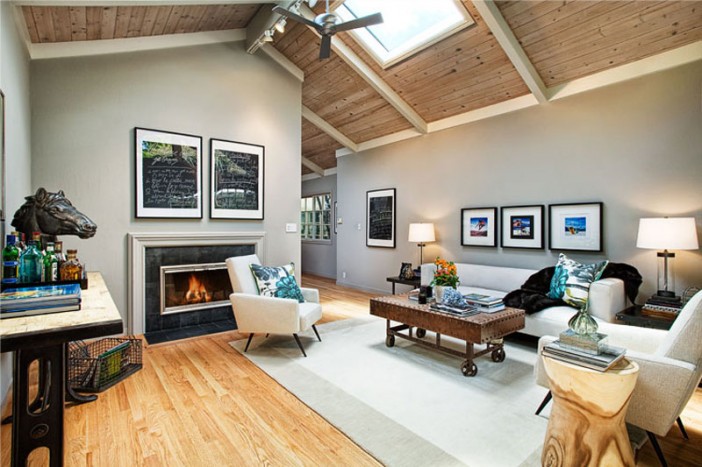 Furniture and lighting: For the furniture of the house, the choices are something in mixed classic and modern styles with exclusive rolling coffee table and chairs used in the living room. The outdoor furniture is mostly in wood, and the lighting relies extensively on bulbs used in fixtures with lamps and varied lights used for source lighting.