Cerasa is a known company offering a large range of bath concepts and products of modern and contemporary bathrooms alike. The company is known to ensure and guarantee quality, safety and style for each of the products.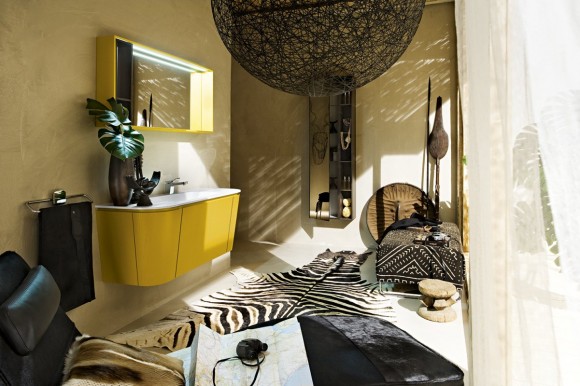 A part of the Suede Collection, this is a bathroom concept that uses two kinds of wood finishes for creating a balance. The first finish is the tobacco colored wood, while other one used is mustard colored wood. The doors and drawers have been designed in chestnut and are available in six different colors. One of the finest designs that make the most of natural wood finishes!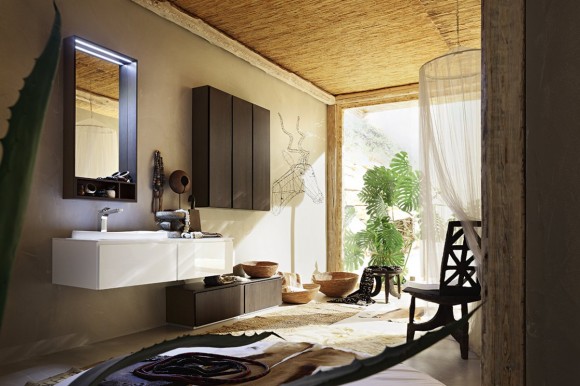 Bathroom concept from Cerasa's Suede collection, the design uses a tobacco colored wood finish and combines the same with gloss white lacquer. The tops are designed of gloss white marble for a balance with the subtle wood finish. Keeping the game of light and shadow in mind, this is a design that offers creative side to modern bathrooms.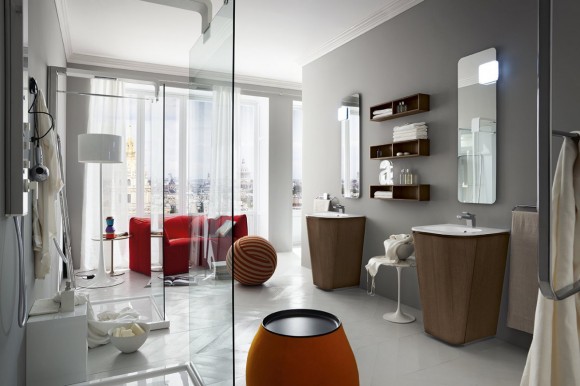 This bathroom concept is a part of the Suede Collection that blends the style of wood and polished finish. Using cocoa colored wood with white marble finish tops, the design has door and frames designed in chestnut and is available in seven colors for meeting the needs of color themes of interiors. Creative and innovative, this is the ideal concept for modern bathrooms.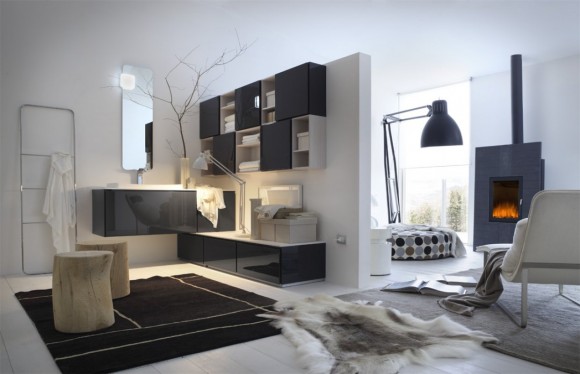 Another concept from the Suede collection featuring a pearl colored wood for the modern bathroom! Designed in chestnut, the theme can be incorporated in seven different colors and includes a wash basin. The top material is mat white tecnoril, while the rest of wall color has been maintained in white. A stunning concept for bathrooms with large spaces!