The AA House project is modern home on two levels located in the beautiful Mexico City, Mexico. Designed with contemporary elements, the house has been completed by celebrated Parque Humano based out of the city itself.
The exteriors: The house has been designed with the need for views and connection with the outdoors, and has an L-shaped plan. The beauty of the design comes from the glass openings that are in the floor to ceiling style and merges the interiors and exteriors together; the plan actually works with the nature. The house features a steel structure and has overhangs that have been used for shade and avoiding unwanted glares. The material here is mainly brick that is intended to offer relief and insulation from the punishing temperatures.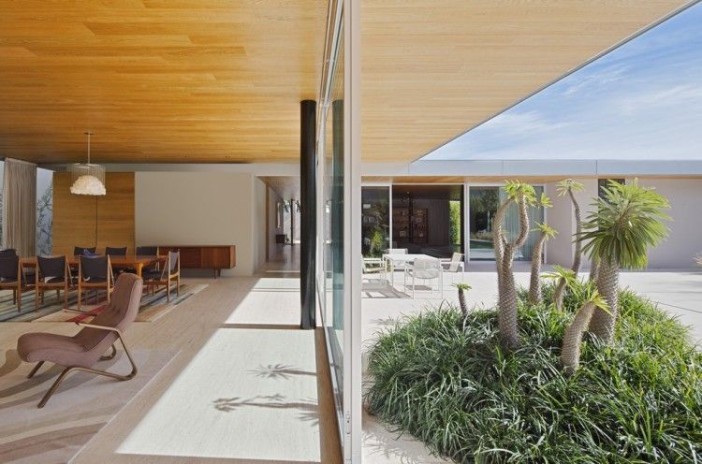 The interiors: The walls here are light enough to bear burden and works for maintaining the environment in the house. The ceiling, walls and flooring are all completed in wood, which is a feast to the eyes, thanks to the subtlety ensured in most rooms. The floor to ceiling openings in the living room, offering awesome interior design ideas, ensure that the pool becomes a part of the interiors and can be reached easily. The interiors also lead to the living spaces on the exteriors with ease.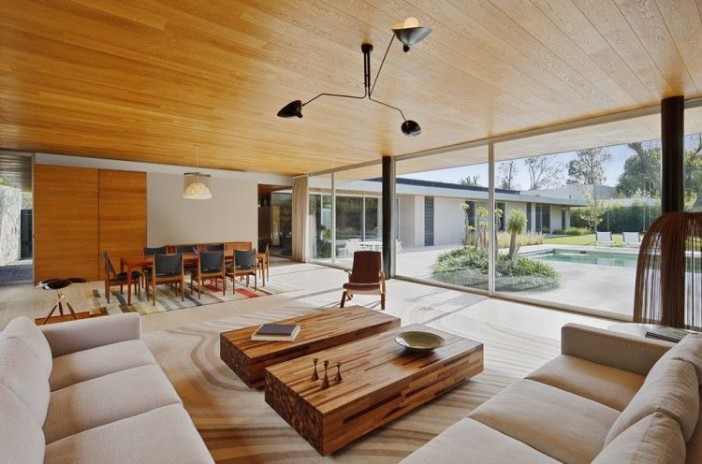 Furniture and lighting: Check for the lighting solutions that styles and illuminates the rooms with ease. From unique style pendant lights to the most stunning cluster of lamps from the same frame, the choices are in line with the wood clad ceiling and bring in ample style. The furniture ideas and choices are essentially modern with wood and timber having a heavy influence. Check for the coffee tables in low floored style in the living room!
Photos by: Parque Humano