Inventive and creative, the Adaptable Sneaker Boutique by UP Architects, in Brooklyn, is refreshing in design and form, with a knack for an ingenious approach, of a movable display unit. Right on, the fabrication and assemblage of the display unit is exceptional by the distinct attribute to evolve into multiple formations, which are captivating and hold the attention of the consumers.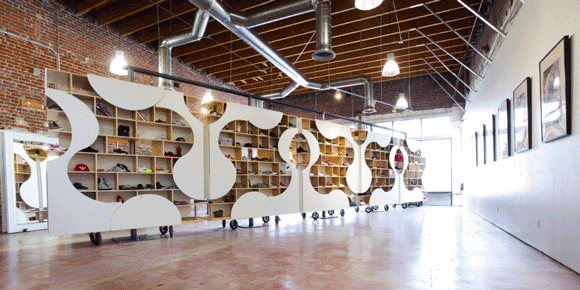 Designed from an existing studio, the perceptive idea for the sneaker boutique required fabricated pieces of plywood, which stands compiled together at the site to form the versatile display unit. Again, being time constricted and low-cost project, the swift finalisation of the concept resulted in a speedier process of erecting the unit at the boutique.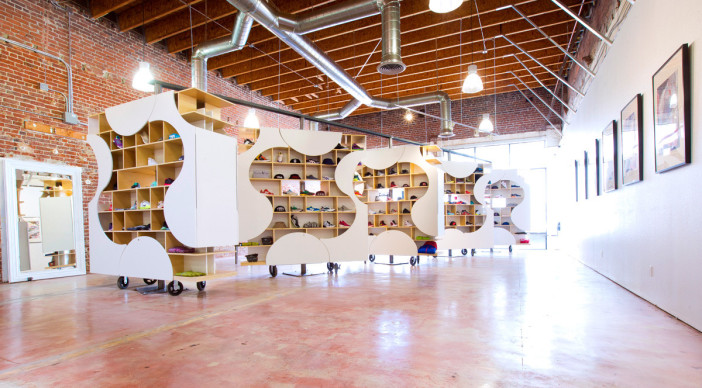 Furthermore, many of the initial talks over the design concept and the latter stages of the carpentry work materialised over digital podcasts ensured an effective strategy and schedule for the fabrication and assemblage of work.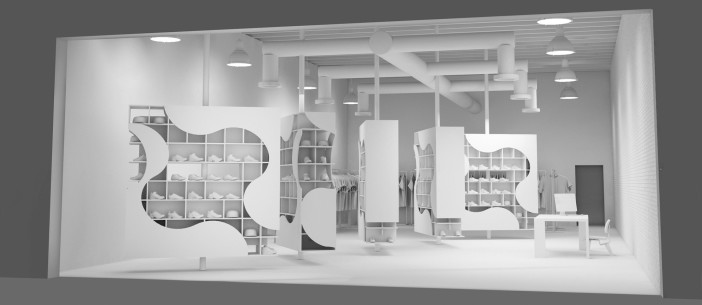 As stated by the brief, the boutique is all about being flexible and adaptable in nature, which stands reflected by the multiple arrangements of the display unit. In total five units, measuring eight by eight feet, with a complete orbital degree, permits every unit to be custom tailored and attached from the consecutive unit.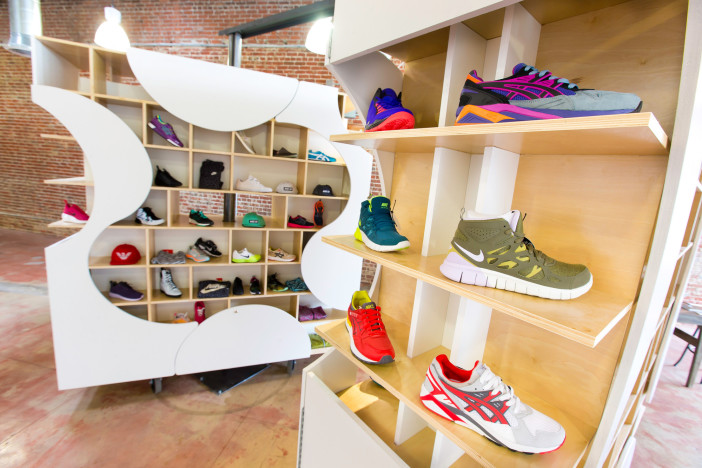 With such a customised arrangement, a monotonous look stands eliminated from the decor, which allows an effective use of space, around the display unit from time to time. Each unit can sport a different and unique look, whilst allowing the consumers to view new models on display and is very inviting and visually appealing to lure consumers, as well.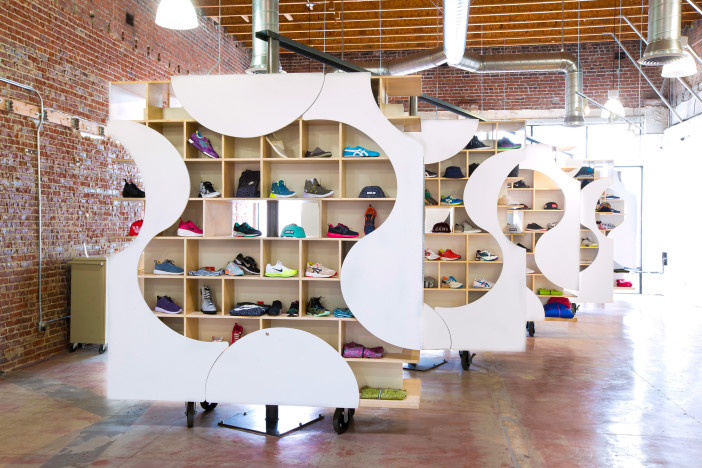 Another interesting facet of the boutique is the use of walls, on either side, with intriguing works of native artisans that enhance the voguish décor. Likewise, the casing for the display unit stands based upon the golden ratio proportion, which provokes an attention-grabbing ambience. Overall, the boutique is fashionable and swanky, and a trendsetter in providing innovative design ideas to modern day flagship stores.
Photos By : Carlton Beener