Modern homes are often small, and the dining space is more like a part of the kitchen. As such, it is extremely important and practical to make the dining area more special. While the traditional dining rooms don't have too many colors, experts suggest that adding a few shades to the area can do wonders. For those who like their interiors to be dramatic with hint of colors, here are some innovative ideas to make the dining space more fun and the perfect place to interact.
Walls in block bright shades: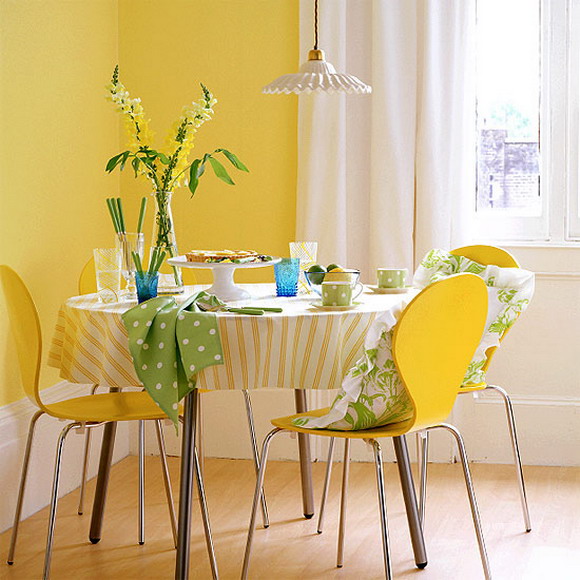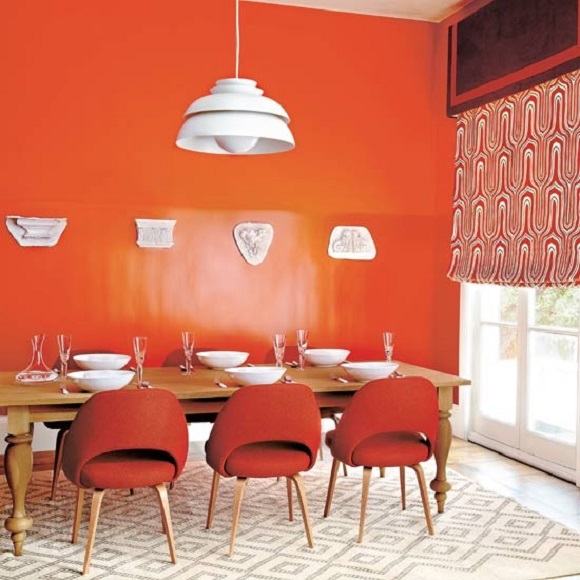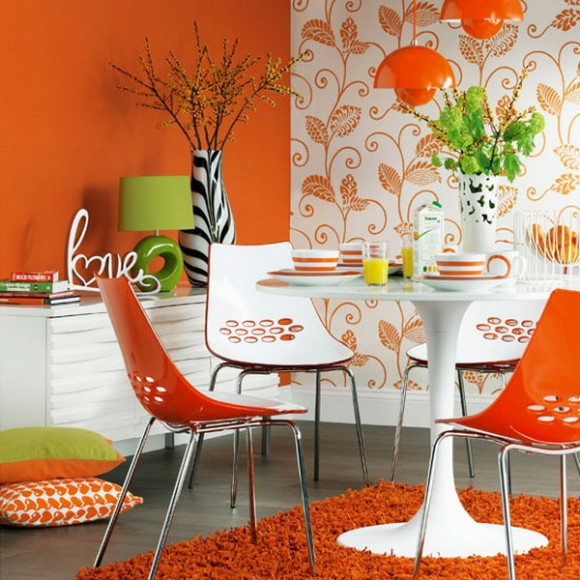 The most conventional and convenient way to add colors to the modern dining space is to color the walls. All that is needed the choice of bright colors that can work with the rest of furniture. Right from orange to more subtle lime yellow, there are plenty of color choices to choose from. The idea of using varied colors for varied walls has been in trend for quite some time, you can make an investment in the same, as well. If painting your walls seems to be ineffective, there is always the option of using colored and layered wallpapers that bring a lot of texture and style to the room.
Chairs in mixed colors: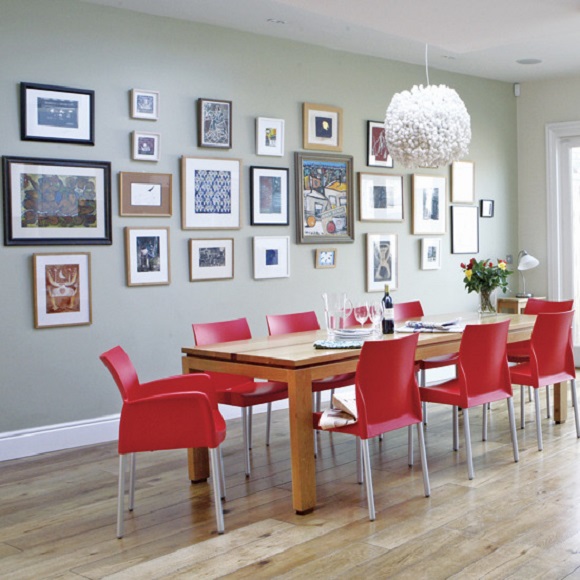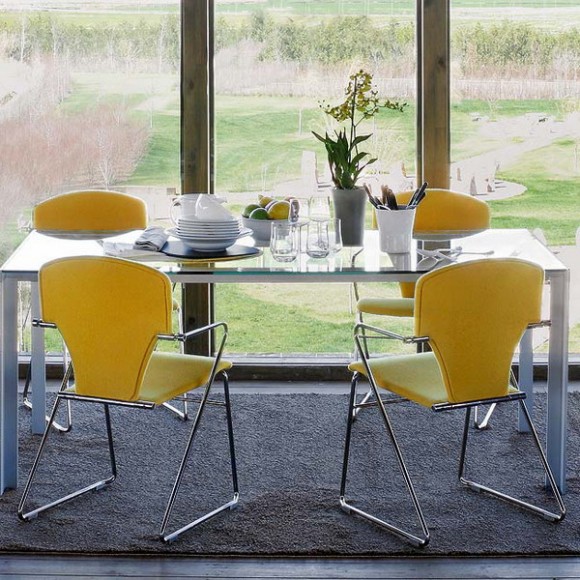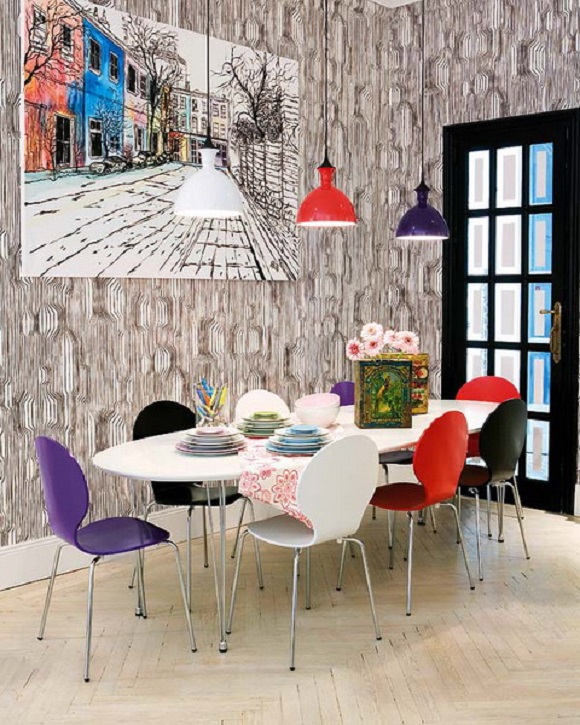 In homes where there is no need to revamp the entire dining area, one can smartly use bright colored chairs. The chairs of the dining area are its prime components, and changing them can refurbish the entire room. The color choices can be anything from red to green, depending on the colors of the walls, fabrics and other items. For spaces where the kitchen is adjacent to the dining space, the kitchen interiors can give a lot of ideas for selecting the right colors for chairs.
One color in the entire theme: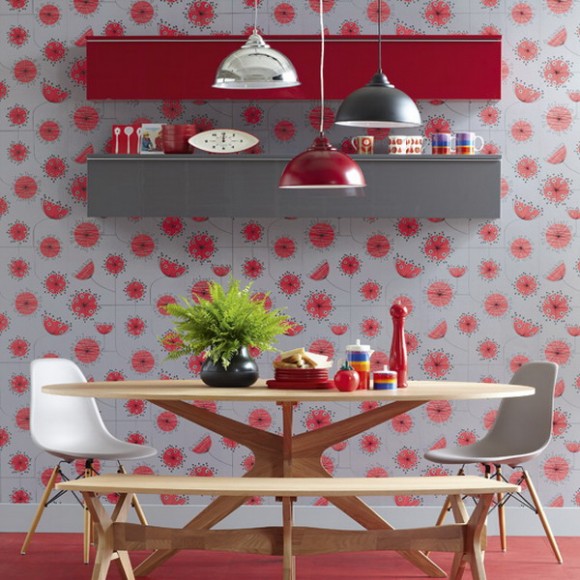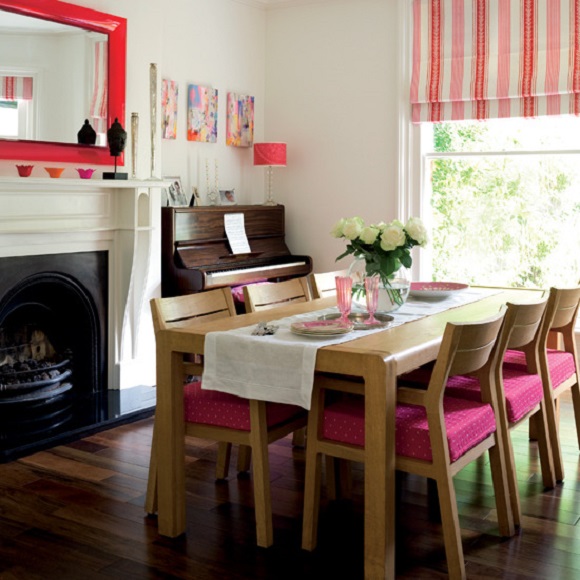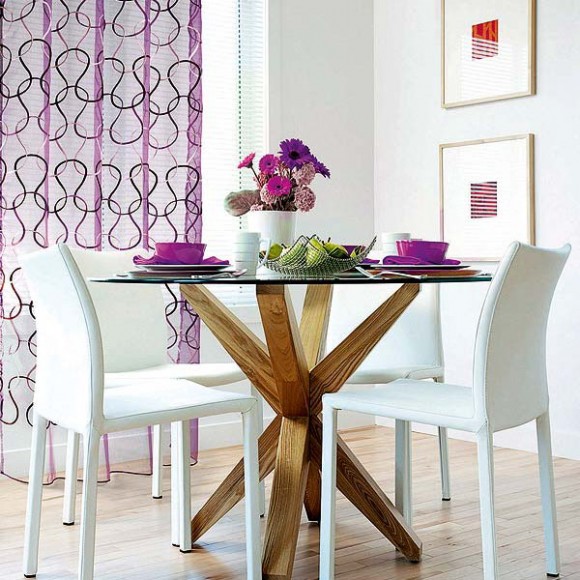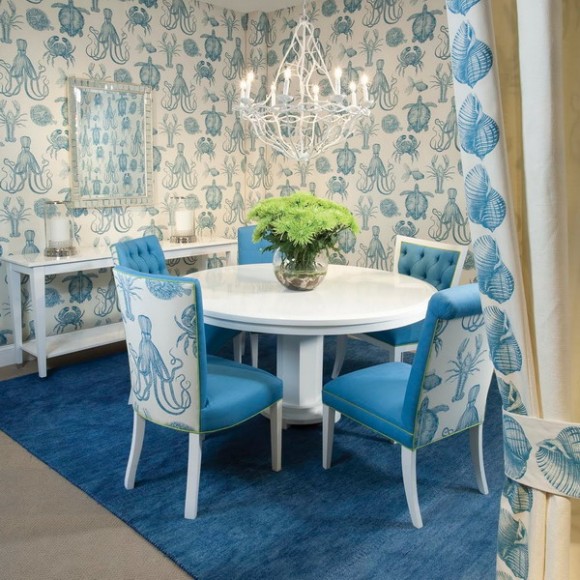 If no extensive investment is needed, one can choose small things in one single color to create a dining room theme. From adding a rug to adding cushions for the chairs, one can do wonders when things are coordinated in the same shade. Even adding curtains and table linens in a matching bright color can bring a lot of attention for small spaces. The choice of color for the theme should be in sync with the walls and the rest of the furniture and items.
Using multi-color ideas for better brightness: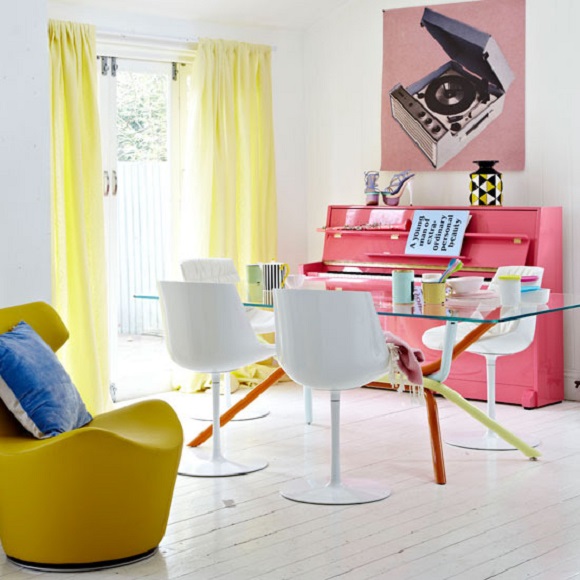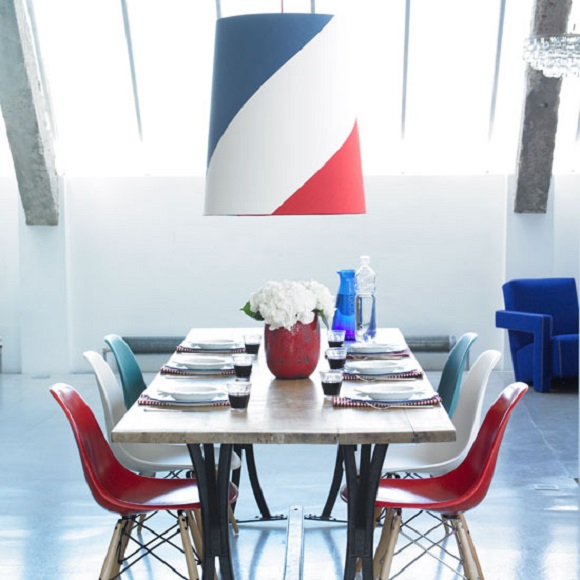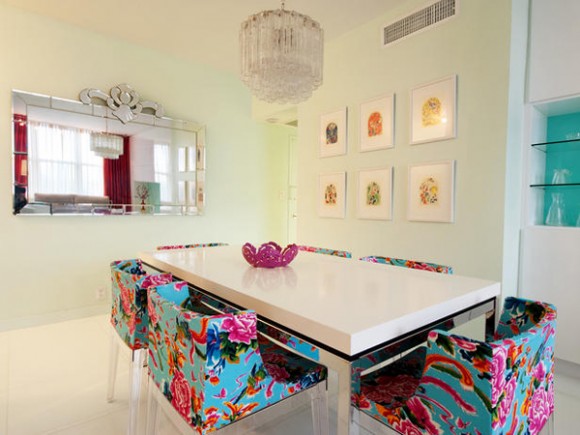 One of the simplest ways to add more color to the dining room is to use things in multiple colors. There are choices to use chairs in mixed prints to adding crockery in colors according to the needs of the space. Some homes have different colors for varied furniture pieces with more colors added with curtains and textiles. The idea is to aim for balance in the dining area as too many colors can often go out of sync.
Change your dining space into an area for family gatherings with easy ideas.