Grohe is one of the finest companies coming with designs for the bathroom and kitchen that make the most of form and function. Each of the products from the company is a guarantee of quality and style wrapped in selected concepts that are the brainchild of designers of the company. Their range of bathroom faucets is all about making the most of creative ideas for functional designs that help in enjoying water.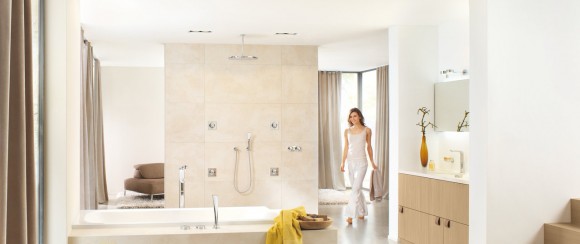 Veris F-Digital is the finest bathroom faucet from Grohe designed exclusively for the spa. The faucet is one of its kinds and uses wireless technology for blending the best technical aspects with a detailed design. With the use of digital technology, the faucet features push button operation that comes with a digital controller, which allows the user to make all the essential changes. The controller has buttons to start or stop the flow of water with a special option to adjust the temperature. The features of Veris F-Digital allow controlling the water pressure, as well. There is a digital diverter that allows switching between the varying water outlets using a simple touch panel. Smart design and best use of technology make it a total winner.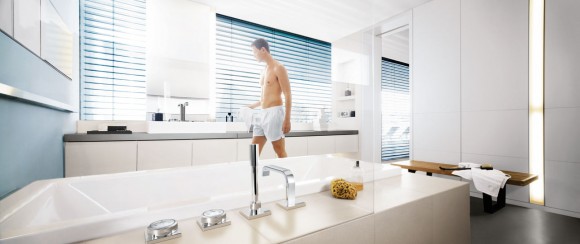 Allure F-digital is an innovative concept for bathroom faucet from Grohe. Designed to be regal and appealing in design, this product is all about convenience and easiness to use. The company has used the best of technical detailing with an impactful design for functionality and style. One can turn the product and use the outer ring to increase the flow of water with simple buttons with signs of plus and minus for adjusting the temperature. There is an added LED ring that gives an idea of the water temperature.