Latest Architecture Design
This stunning AE House is located in Lomas de Chapultepec in Mexico City and has been completed by architecture and landscape experts, twentyfourseven°. On an area of 8,611 sq ft, the house is all about material use and best levels of privacy.
The exteriors: The entire exteriors and structure of the house is based on offering radiance and natural ventilation with amazing views. The main family living room of the house has been functionally placed with the back gravel patio on one side and frontward garden on the other. Keeping the client's requirement and needs of three living spaces in mind, the house has an amazing use of space. On the entrance of the house, there is a social area that leads to an elongated garden. The everyday dining spaces are designed close to the kitchen for ensuring practical use of space. The Jacarandas and Palm trees around ensures the beauty of views from every room is maintained.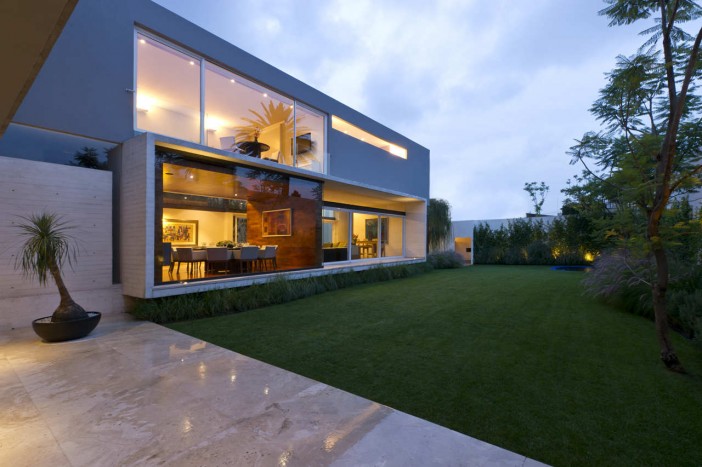 The interiors: The main service areas are placed in the bedroom, and there are wooden sliding doors that ensure privacy in the personal rooms. Apart from glass panels and windows from the floor to the ceilings, the house also features extensive work of high quality wood. Check the cozy niche created in the house for the dining room completely in wood to know the beauty of the architecture. A beautiful wooden staircase connects the levels of the interiors.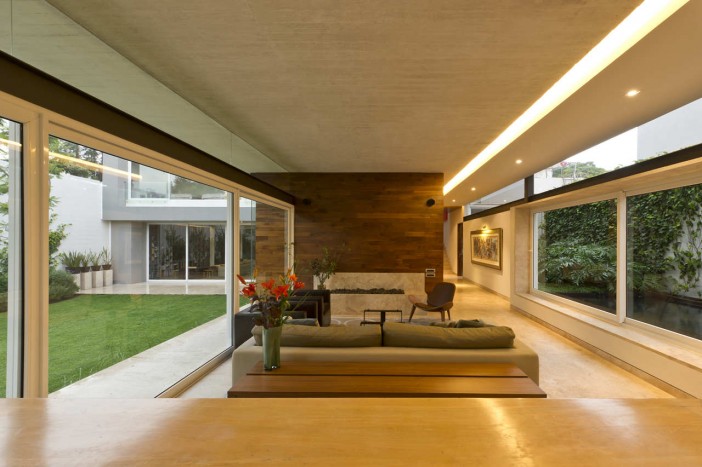 Furniture and lighting: Contemporary and modern furniture adorn all rooms of the house in varied colors. From reclining chairs to cozy sofas in L shape, this house has it all. For the lighting, the main focus is on LED lights on the ceiling with occasional free standing lights and lamps in public and private rooms alike.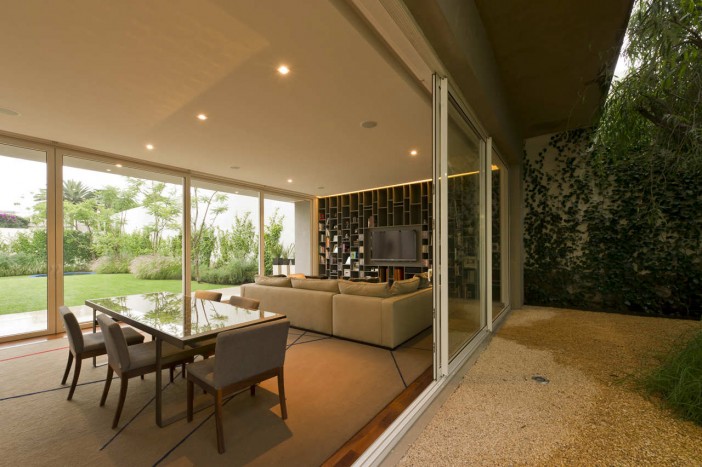 Photos By: Pim Shalkwijk