Located in Greece, the Al sport, designed by Leaf Architects Studio, is a merchandise store for sports shoes and accessories, with a black and grey toned interior. Briefed by the client, the retail store is linear in plan and stands segmented by the articulation of three slender steel posts.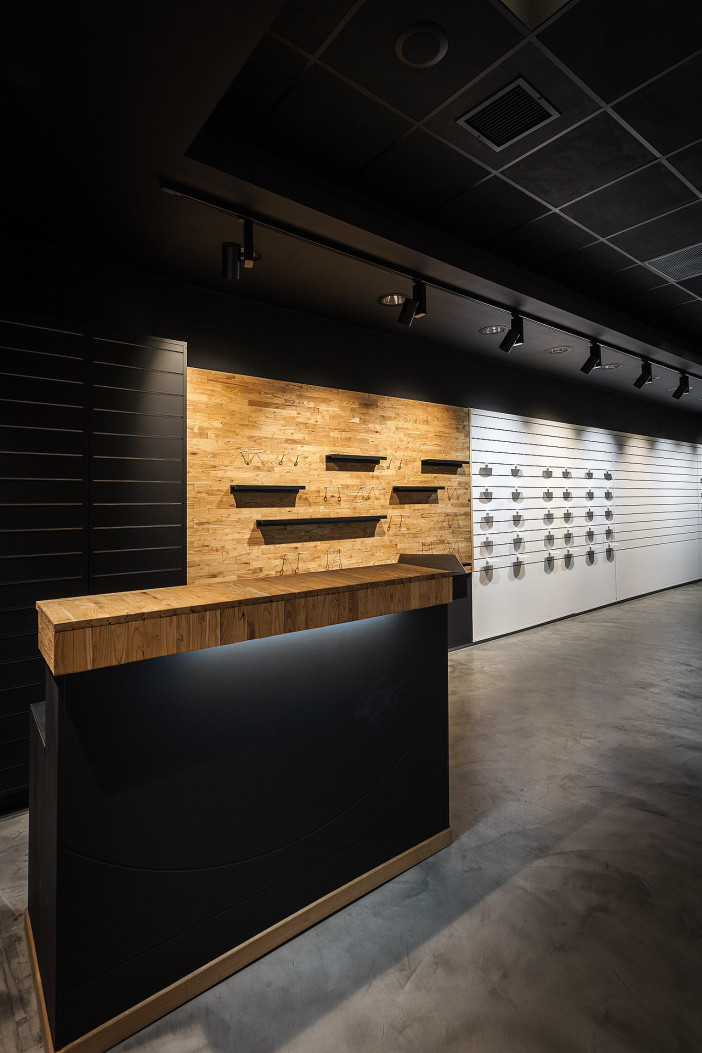 In response to the client, the proposed design speaks of an unconventional floor plan, which accommodates various display exhibits, island counters, billing section, fit-out rooms, and cantilevered low seats with concealed storage spots. In all of this, the innovativeness to render a unique identity to the store comes by utilising the space in an effective manner, which saves time, cost and labour presenting exemplary interior design ideas to others.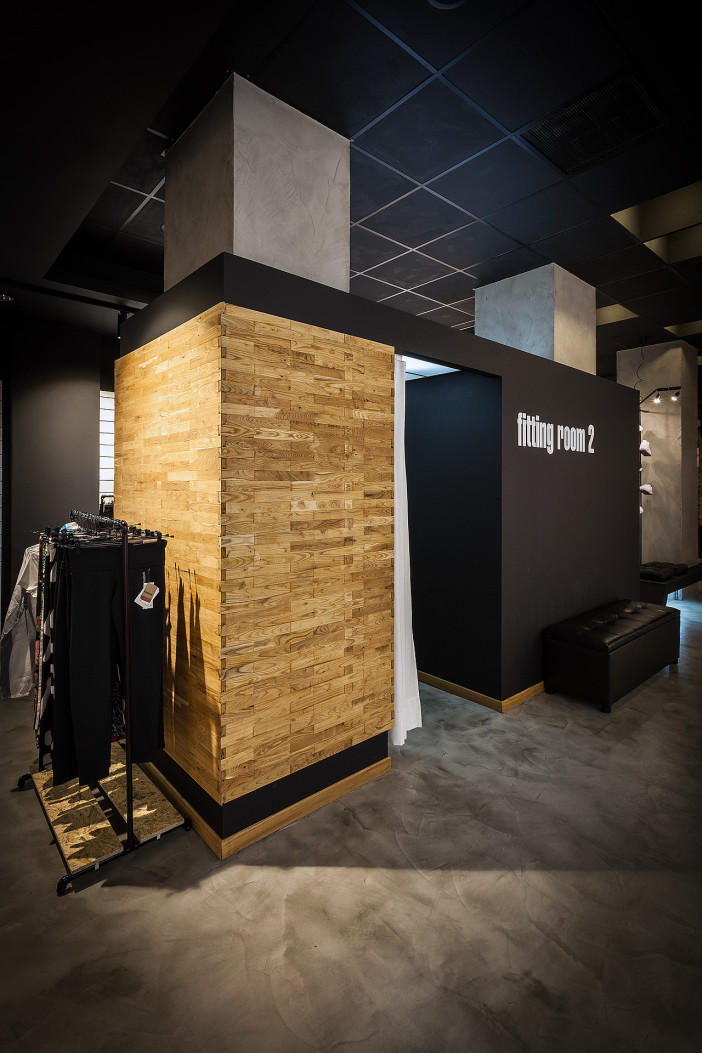 Another aspect of the design is the need for storage spaces, which forms an integral part of a retail store. In this case, the storage space stands found, towards the rear end of the store, for loading, unloading, and storing goods.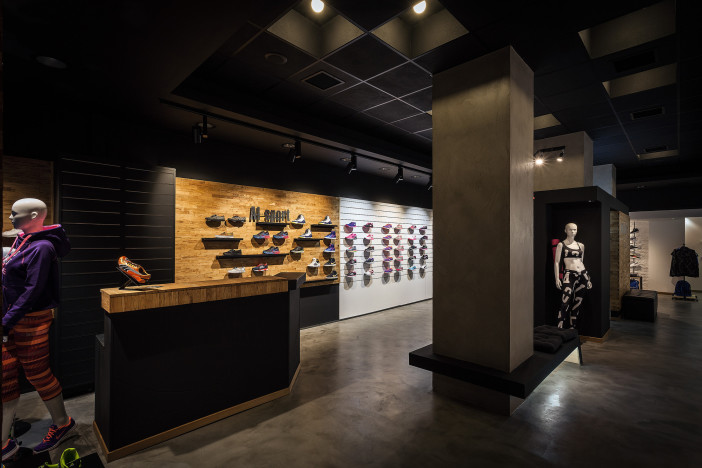 Primarily, the retail store emotes functions and features similar to an all-rounder boutique, dedicated to athletes. Initially, designed as a sports shoe store, it expanded to merchandise clothing and related accessories for athletes in a large number, and hence, the need for storing, exhibiting and seating became a prime aspect of the interior décor. In addition, the need for fit-out rooms also surfaced, which remains accommodated in the proposed design.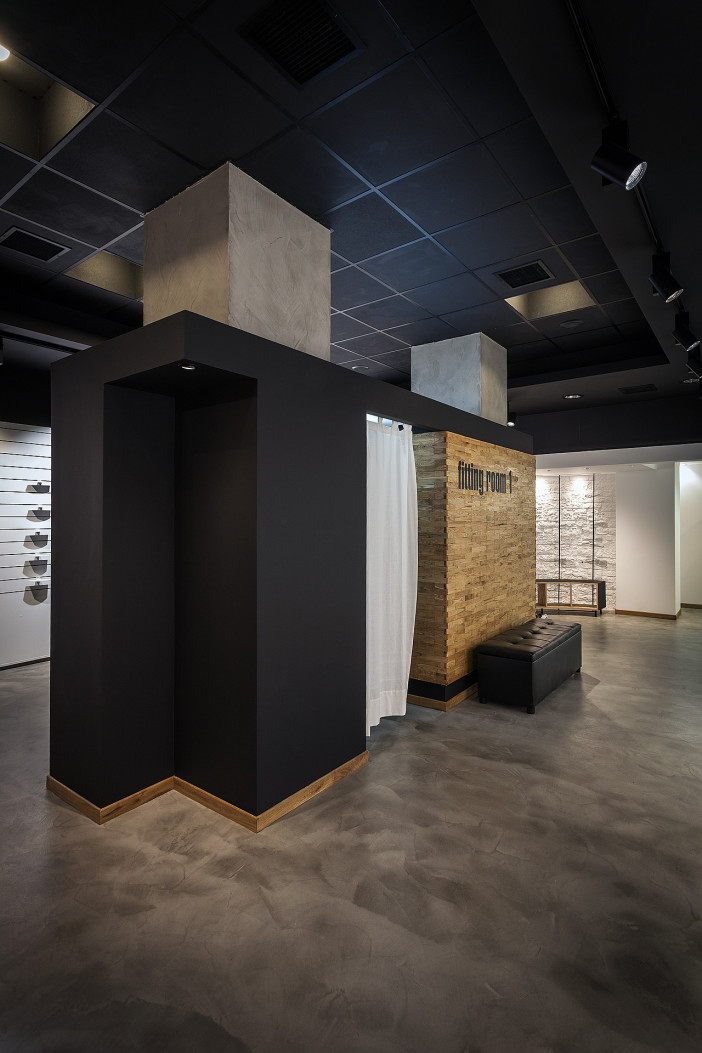 As already stated, the three vertical posts, fitted with cantilevered low cushioned seats, act as suspenders, which provide clear unbarred views of the store, from the rear. Moreover, these steel posts support the framed structure of the fit-out rooms, which remain concealed from the main exhibit space.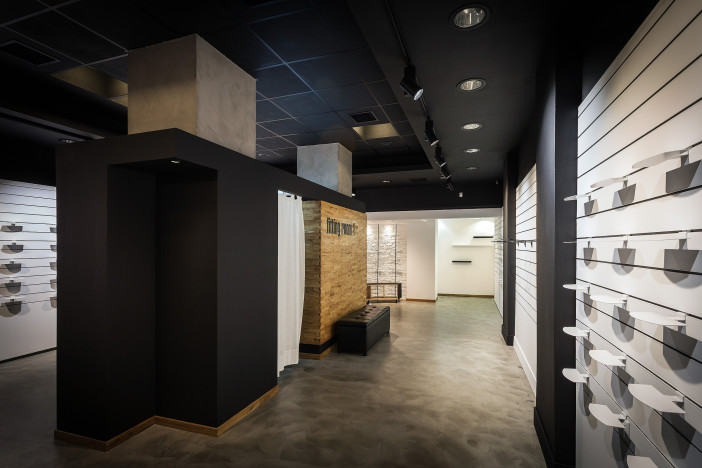 Correspondingly, the use of the main display zone remains unhindered, for circulation, island counters, and display mannequins, which allow the consumers to freely explore and view the products on display. Overall, the retail store, with its black woody and glossy finish, renders a contemporary look with style and élan.
Photos By: Leaf Architects Studio