Shrouded with Smoky grey tones and bespoke wooden tables, the AJA Restaurant, by Arch Lab, speaks of finesse in contemporary design, which celebrates a refreshing concept of mono colours, in the city of Chandigarh, India. Essentially, the whole concept and interior design idea of the restaurant rests upon the use of materials, colour, texture and their use in the spatial context.
In particular, the restaurant serves to acts as an interaction place, which brings together foodies and conversations of various genres under a common roof. It is about fusing the colours of nature with the exposed surfaces of materials, which render an unspoken articulation to the whole space.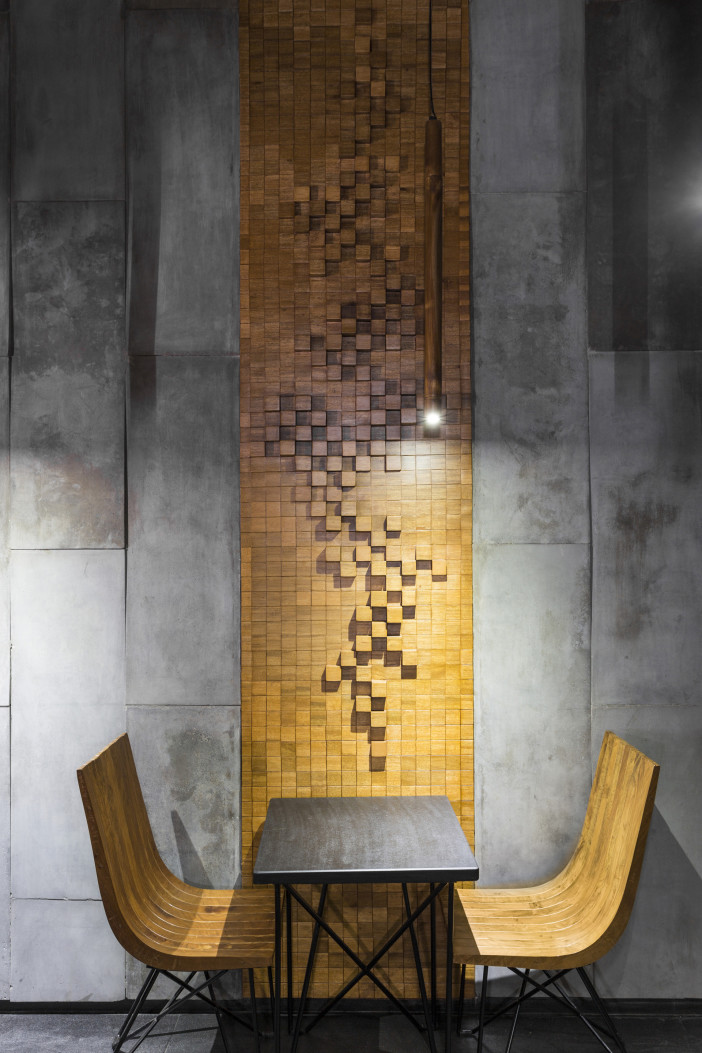 Considering the linearity of the plan and its arrangement, the subtle grey tone on the walls highlights the smooth texture portrayed by the vertical planar surface, which complements the black matte finish table with a glint of green landscape. Likewise, the ceiling portrays an austere appearance with its exposed cast concrete slabs running across the entire length of the restaurant.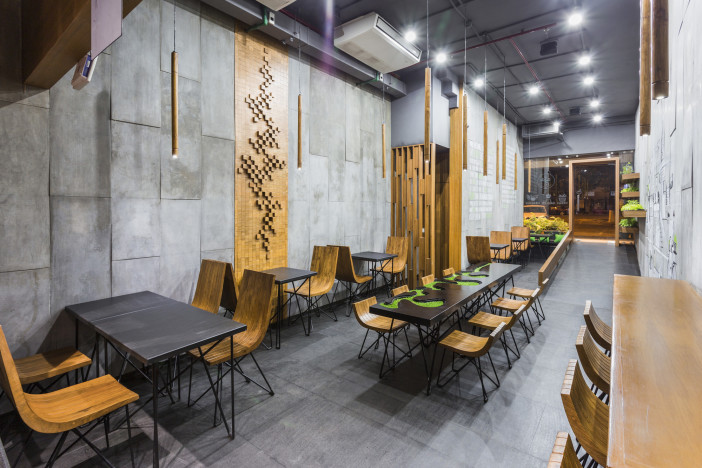 Interestingly, the use of concrete in varied forms emote a strong expression of the material, and its presence to the décor is a significant advantage over other substantial details in design. As widely used in many of the historic buildings in Chandigarh, the apt use of concrete gives a flawless finish to the décor, thus enhancing the visual appeal of the restaurant.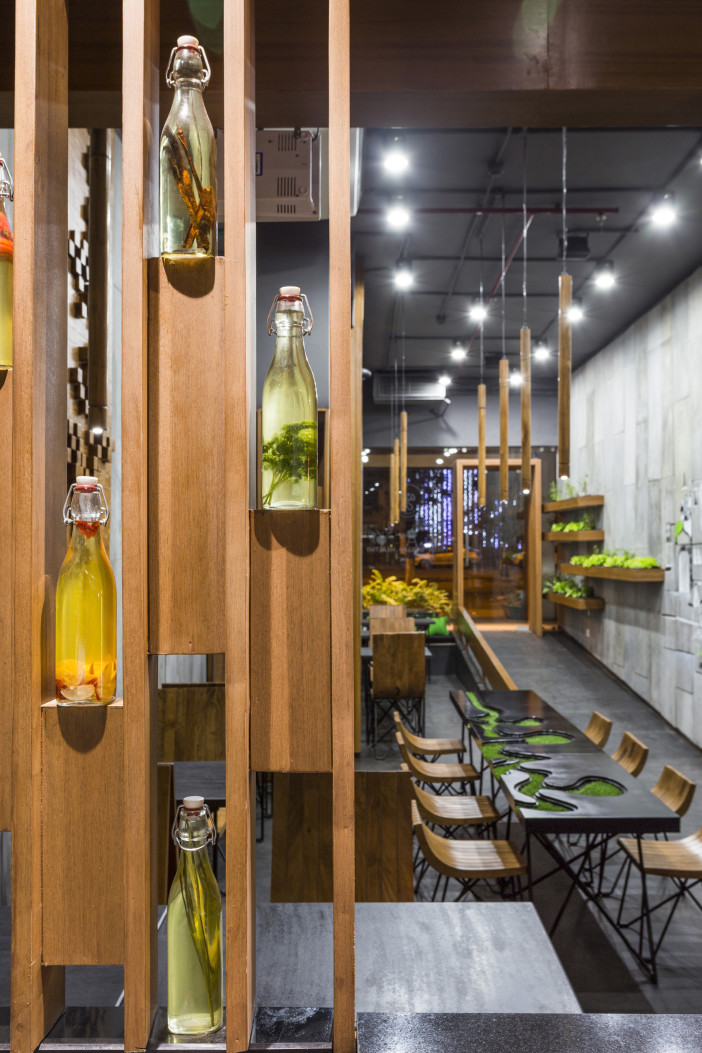 Concrete, as a dominant material, is fine-tuned to evolve as a creative form, thus giving life to the surrounding space, with minimal use of a textured finish. On the contrary, the use of wooden cubes, as a wall décor over the grey toned surface, creates an extruded effect, which causes a sense of visual perception to the viewer. In essence, the restaurant looks innovative with an out-of-box concept, by muting the tonal value, to highlight the presence of nature in an enclosed space.
Photos By: Purnesh Dev Nikhanj