Alila Villas Hadahaa is a luxury resort located in the perfectly enchanted Maldives. Designed by SCDA Architects, a reputed design studio based in Singapore, the entire resort is more like an escapade with its nearest neighbor as far as ten kilometers. The views of the ocean stretch till eternity, and it seems that the villas are extended versions of the seaside huts, just more designed with luxury. Unlike many of the villas and resorts of Maldives that mostly offers beautiful views of the ocean, this resort is actually close to the sea.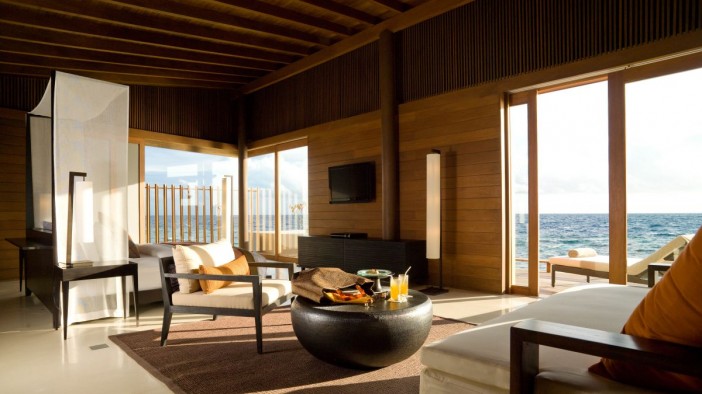 Most parts of the exteriors and interiors have been completed in beautiful wooden designs, without spoiling the natural shades of wood. The resort has twenty Island Villas with a swimming pool along with 14 Aqua Villas and 6 Island Villas, each differing from the other by size and facilities.
The design studio caters to the needs of the environment and has installed waste treatment plants along rainwater harvesting plans. All the indoor spaces are designed for cross ventilation in line with the tropical climate conditions. For designing and operation, the resort stays honest with the standards of Green Globe certification.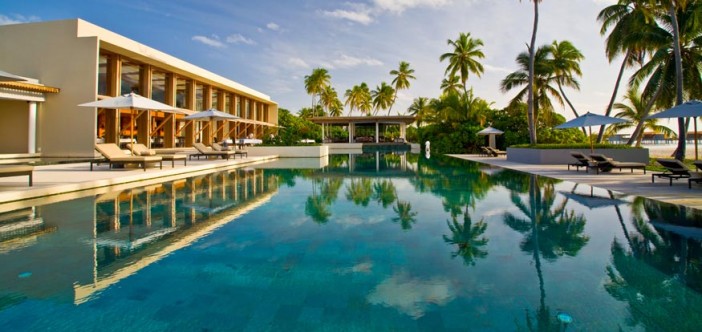 Most parts of the resort, including public spaces and bedrooms have unique wooden work for the ceiling, floor, and beams. Some of the public spaces for recreation have high thatched style roofs, while the bedrooms have marbled floors with wood clad windows. For the furniture, the choices are mostly in wood with mixed contemporary elements. With white fabrics and upholstery, the furniture collection complements the interiors with ease. As for the lighting, the public spaces have mixed style of lighting, while for rest of the resort, softness and source lighting rules.
A perfect getaway indeed!
Photos courtesy of Alila Hotels and Resorts