The comfort from lighting in the living room and the bedroom is something we all associate with, but most of us probably don't get many ideas for the kitchen. Modern kitchens are smaller than the classic ones, and as such, it is extremely important to ensure that everything has the right level of lighting. When she is trying more with her culinary skills, you need to ensure she feels at home.
While it is essential to have a basic brightness in certain areas where the most creative aspects as cooking and chopping is done, it is also good to see if themes can be set right. Here is a close take at two ideas of how to design the kitchen lighting and bring style and function at the same time.
The overhead lighting solutions: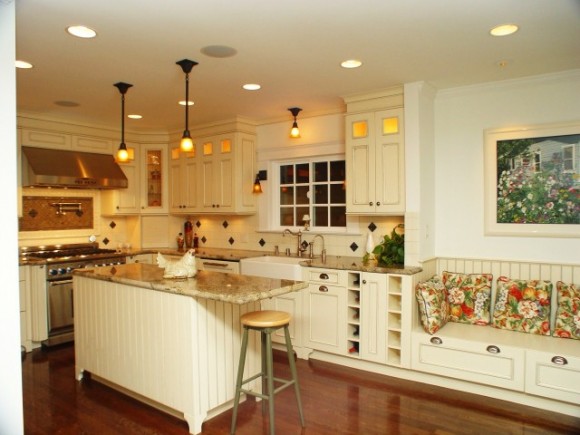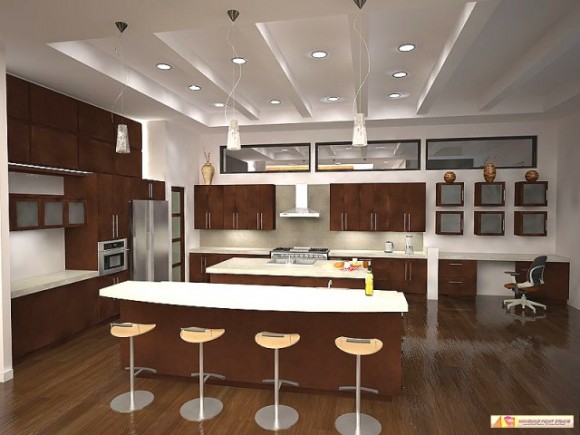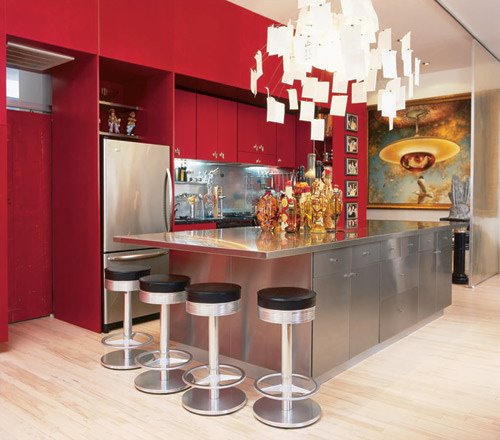 Lighting originating from the ceiling has two benefits. Firstly, the glow and spread of the light solutions is just too obvious, and secondly the options are many. At first, it is good to understand the kind of kitchen you have because lighting needs to reach the entire space, and here we mean to point at the oddly shaped kitchens. Among the other points to consider for overhead lighting is the availability of space and the kind of budget you have. Obviously, when you can include a few of designer lights, the value of the room doubles.
The options for overhead lighting: Lights in the ceiling or fall ceiling is perceptibly the most budget option in hand. Keep in mind that overhead lighting can be a mix of soft and bright lights, so think of LED lights as a banal but good option. A string of lights along a path on the ceiling is another idea that finds a lot of lovers. The classic kitchen can have a lot of old vintage hanging lights, decorative chandeliers and designs in lamps.
On the other hand, the modern kitchen can have pendant lights in a string or even source lights on the wall close to the ceiling. Of course, there are a lot of homes where kitchen lights are more of a mix. This can be source lights in the cooking areas and pendant and hanging lights in the dining area. If there are large tables, even lamps and candles can set the mood for special days.
The source lighting solutions: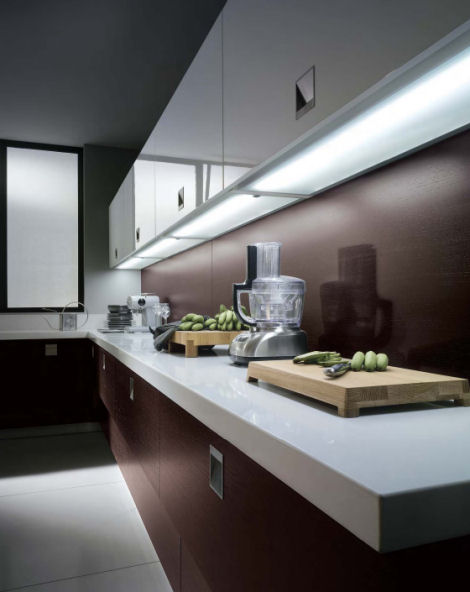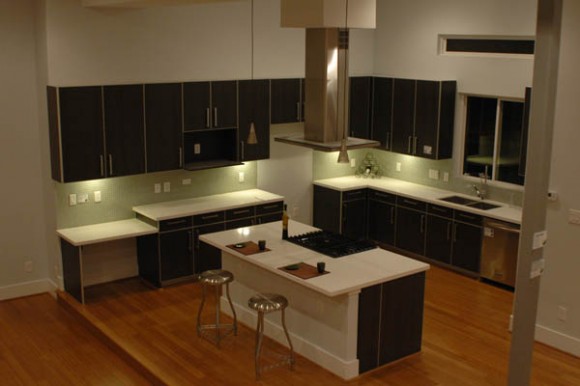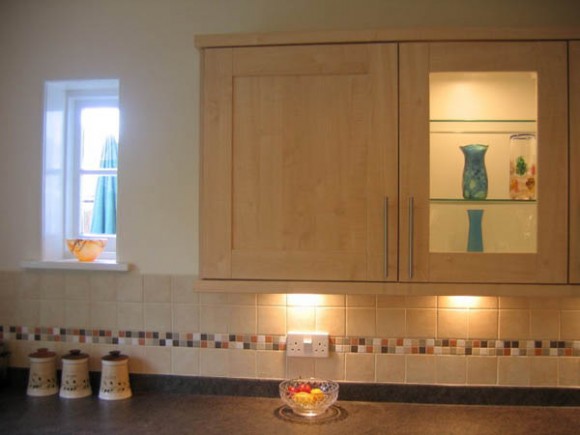 Source lighting is more like focusing on a certain thing or area, and therefore, you can think of doing such options around the cabinets, shelves, cooking areas and more. It is good to mention that source lighting is all about drawing attention, so look for the cabinets and storage units with glass shelves where you can highlight the things inside. Niche light works perfectly when the cooking areas and countertops are more aligned to the wall and ceiling and pendant lights can reach the space or the corners of such areas.