The Allen Residence has been conceptualized and completed by Skiles Architect, a very celebrated design studio of Arkansas, USA. Located in Fayetteville, this contemporary home with some unique design ideas spreads on an area of 1,358 square feet with two bedrooms with special detailing of energy use.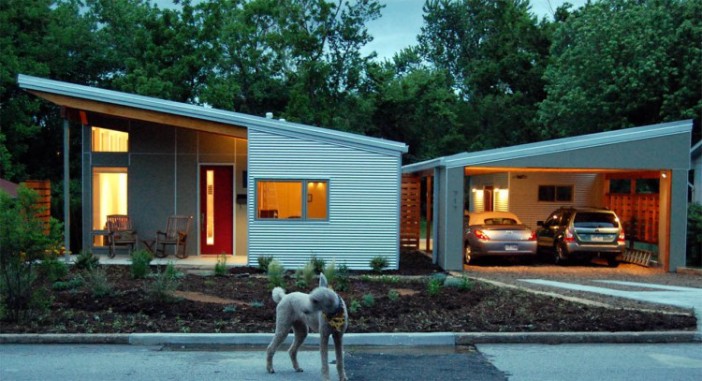 The exteriors: The house has been designed with the needs of one of the home owners in mind, who wanted the project to be more of an example. This two bedroom residence comes with the carport and workshop and has been designed with the construction methods that are not just suitable but also in line with the environmental obligations. The sustainable features are one of the main highlights of the house that comes designed with dual simple shed roofs on opposite slopes, which are separated with the narrow breezeway.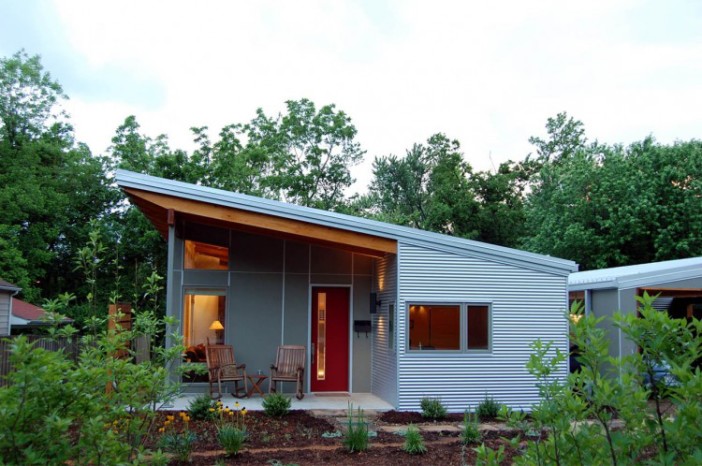 Among the other features, there is the long south facing façade designed with ribbon clerestory for solar heating. Also, there is the three foot overhang for reducing the heat gain in the summer. Proud of Energy Star 5+ certification, the project uses a material palette that consists of cedar slates, fiber cement board, and galvalume, which are essentially reusable. There is also geothermal heat pump, SIP roof panels and sun blocking screen porch.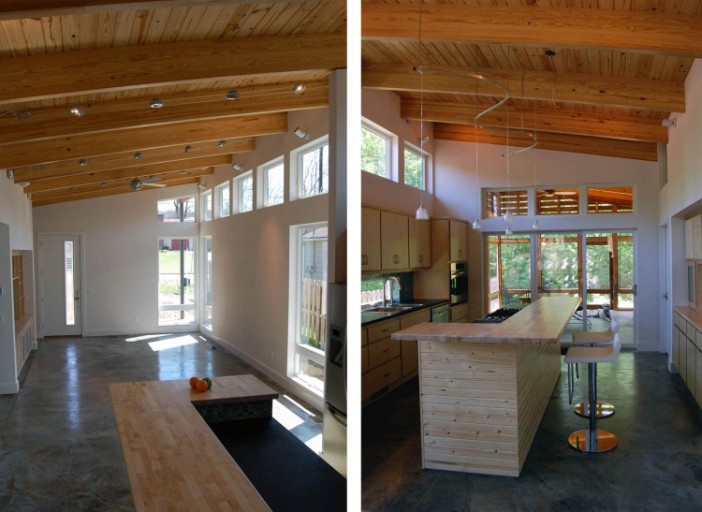 The interiors: With a touch of screen porch pine decking and bare laminated beams, the interiors work with the exteriors in a much stylish manner with functionality. Portions of ceiling, walls and cabinetry are completely in wood, which creates a warm feeling while the marble flooring is essentially stylish and durable.
Furniture and lighting: Not much is available on the choice of furniture, but the lighting here is a blend of wall mounted lights, hanging pendant lights and bulbs with occasion use of mounted lamps as needed.
Photos by: Skiles Architect