Popular designed studio Mcleod Bovell and its designer Lisa Bovell designed the large and sprawling The Almondel Residence. The house is located in West Vancouver in British Columbia in Canada and is among the best properties of the region. Spreading on an area of 7,260 square feet, this is more of a contemporary home with luxurious facilities.
The exteriors: Featuring large living areas meant for public use in the open, the exteriors of the house overlooks the fabulous waters around. There are pools and walkways that are designed to ensure the owners have a nice time around. The entire construction features five bedrooms with four very large en-suited bathrooms along with areas like bar with wine counter, gym, a private theatre and a garage for four cars. Overlooking the ocean is a large pool that is designed to ensure pleasure at home.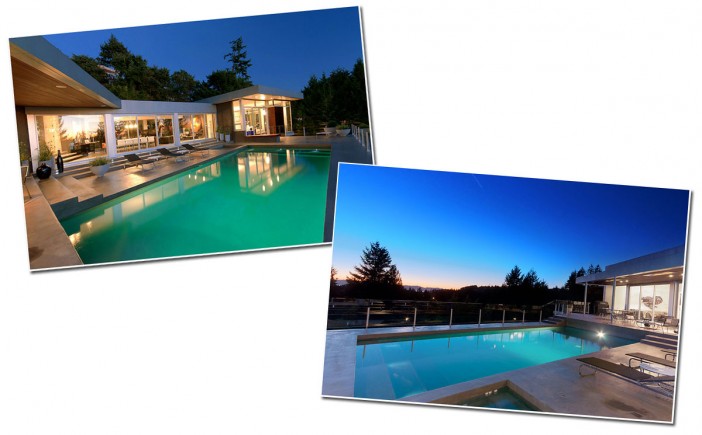 The interiors: Matching the large structure of the house is very well designed interiors that feature marbled style concrete flooring with while plastered walls. Each of the bedrooms and living spaces has large glass walls that give panoramic views of the surroundings. Paintings, pictures and artifacts have been used in most parts of the house, adding a touch of personalization wherever required. The entertainment and pool section ensure the people at home are well entertained. The stainless steel appliances and cabinets create a special feel in the kitchen.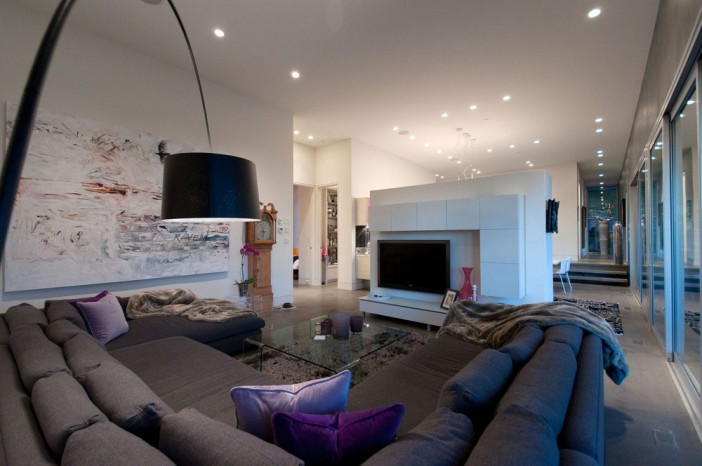 Furniture and lighting: Outsized sofas, beds and couches in the contemporary style have been chosen for most of the rooms. Large rugs and soft cushions further enhance the beauty of each of the furniture pieces. For the lighting, most of the house has mixed choices including LED ceiling mounted lights, lamps, unique style pendant lights, free standing lamp and lights.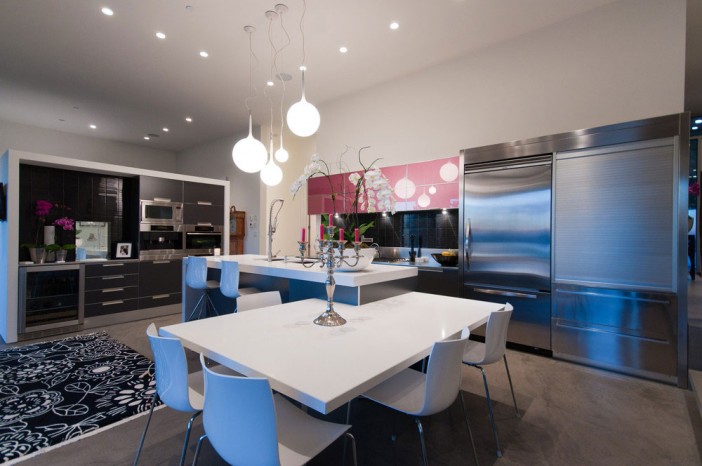 Photos courtesy Angell Hasman & Assoc.Rlty.Ltd