Designed by Yuji Tanabe Architects, the Armadillo House as the name suggests portrays the essential features of the site and its surroundings. Offering some offbeat design ideas, this annexe house is built as an extension to an existing house in Kamakura, Japan and is much like a getaway from the main home. Built out of wooden framed structures, the house has a diamond layout that was arrived by working on the remaining site extents and functional aspects of the house.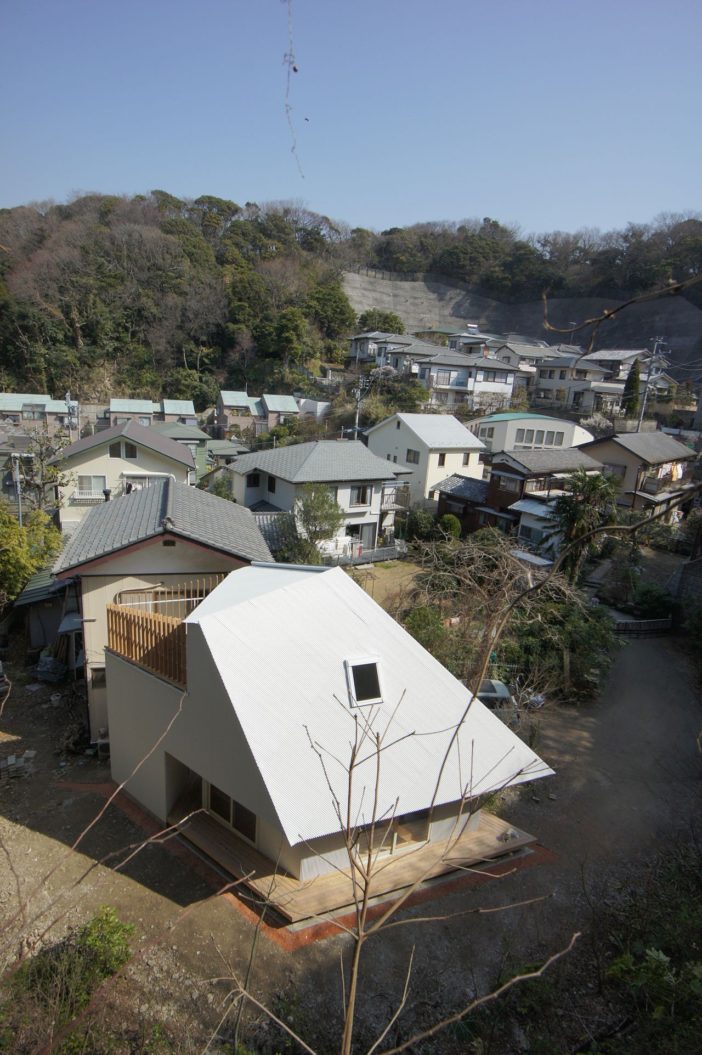 The architect had to design this house as a place for relaxing, and entertaining people with music, and also, for leisurely purposes like sleeping and reading. It called for a collective effort, where the spaces could be interrelated to create a zone without any internal walls or partitions. The flooring of the house is on a concrete bed, with raised wooden frames leading to the first floor to hit a lair end. Looking at the functional aspects of the house, the main house served the purpose of normal day-to-day activities, while the annexe house was more of a temporary use.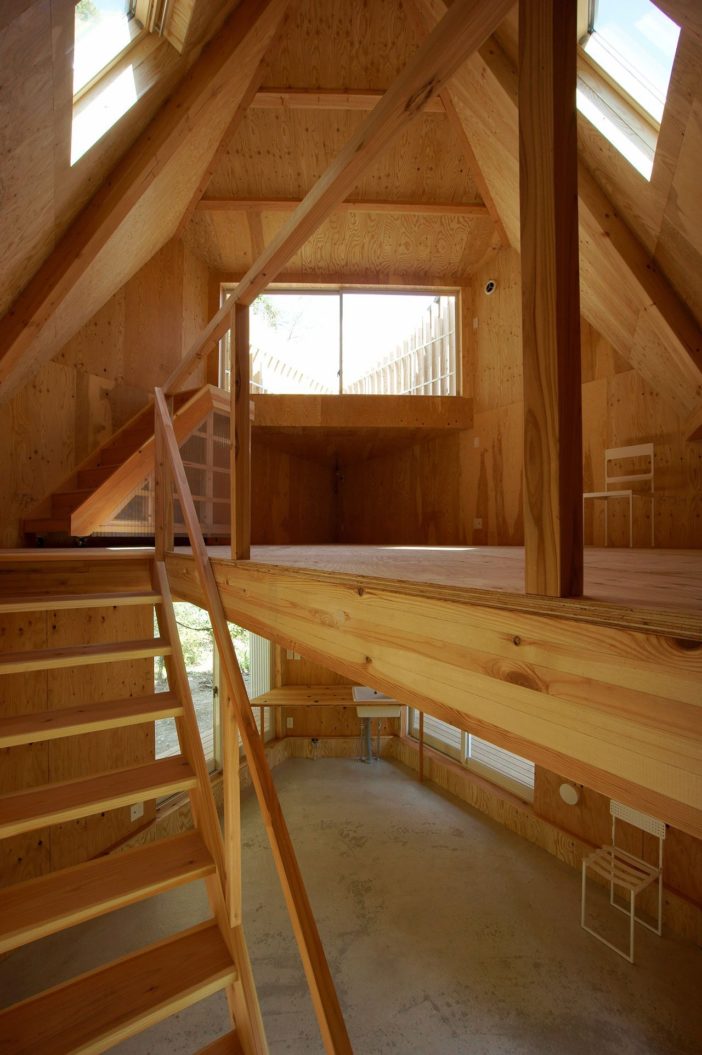 The house has a strong slope towards the facade that looks like a lair on the inside and is reached by a flight of wooden steps via a ladder. Clean spaces, with very less furniture or none adorns the internal spaces. Lighting is through the clear glass facades that brighten up the spaces, and also, through the clerestory window on the roof for the top lair. The spaces are informal and can be re-arranged to suit any occasion or just about for sleeping and reading. It is about being able to perform multiple functions without being confined to the layout. A practical and usable space for the family and friends to spend quiet times away from the main home, the Armadillo makes it all the more special.
Photos By : Yuji Tanabe