Ecotourism Center in France by Inca Architectes is an initiative that fosters to promote the growth of forest reserves in the listed sites. A semi-curved shelter is built around the reception, gallery and the work area in such a way, that the architectural structure is an abstract representation of the reserve site. The structure is built using reclaimed plywood planks that are cut into slender sections and assembled on the site, to form the shape of the shelter. Moreover, the purpose behind the structure is to focus on the fragility of the diminishing forest reserves, which need to be protected and also to showcase the use of eco-friendly materials for construction purposes offering amazing design ideas.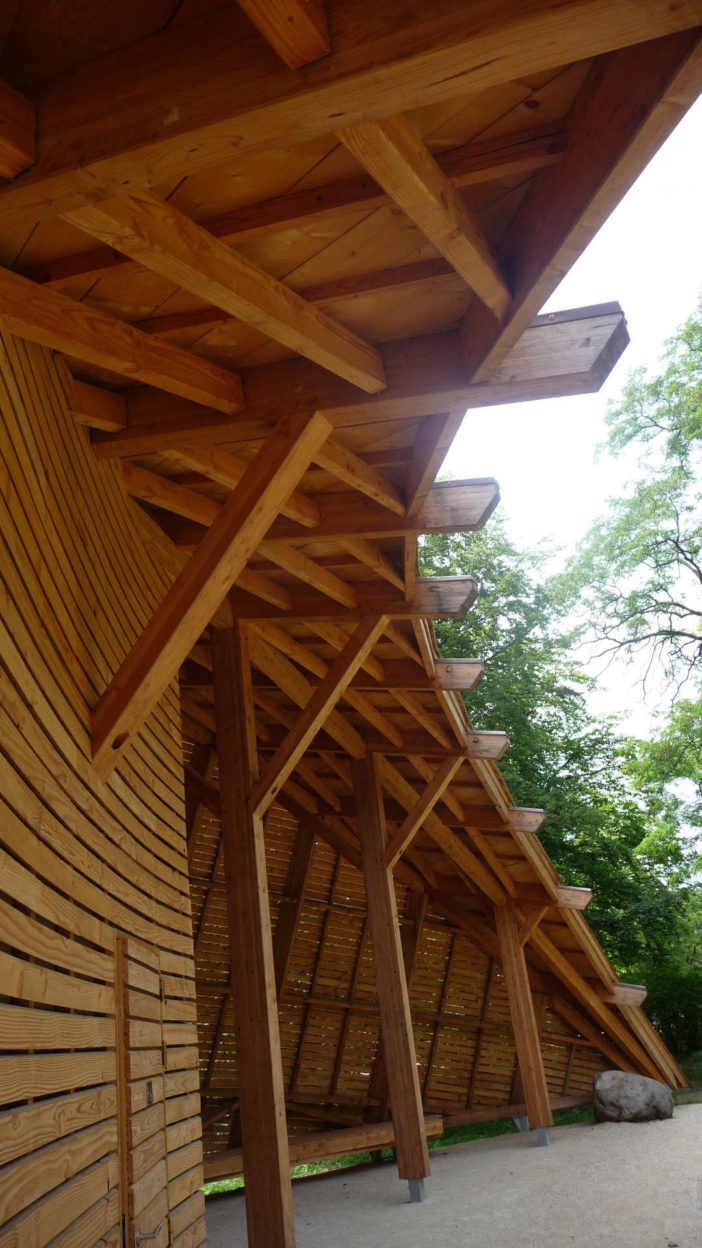 The site is an open layout, with two S-shaped curves that are connected by a smooth gradation of plywood sections for a larger public reception and an office area for the staff with a washroom and store at the other end. The concept of the curved structure into a transformed hyperbolic roof portrays the flow of nature amongst the forest reserves. Also, the walking space in between the two semi curves is a defined pathway, which is a clear indicator that the area is restricted beyond a certain limit and public access is guarded to protect the forest reserve.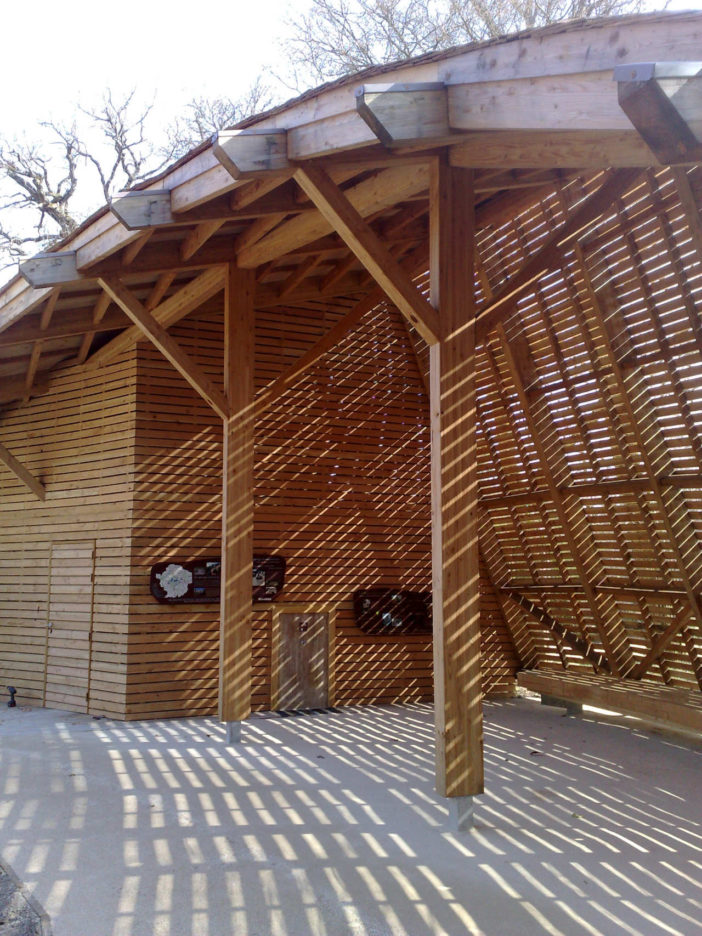 On the inside of the reception and gallery, the usability of the space is given much thought, so that there is zero wastage of space and exhibit a space that is built on minimum resources. The ecotourism structure is supported by tongue and groove joints and excellent carpentry workmanship, which forbid the use of chemical solvents and external paints. Simplistic and yet an unforgettable experience is the motto of the centre that is shared amongst the visitors, who learn to care for their environment and preserve such rich forest reserves from disappearing from the face of the earth.
Photos By : Inca Architectes