LOISIR designed by Nordic Bros. Design Community in South Korea is a multi-faceted café and baking studio, which specialises in cupcakes and tea for the afternoon crowd in Seoul. It is an existing building, with 2 different levels, which houses the baking unit on the ground floor and the café joint on the first floor. Going by the brief from the client, the look of the décor is kept rustic and has earthy tones portrayed by the use of reclaimed bricks for the walls and terracotta tiles on the floor alongside stained oak wood parquet flooring. Also, the combination of beige and dark brown shades brings out a nostalgic ambience to the studio and boutique as a whole unit.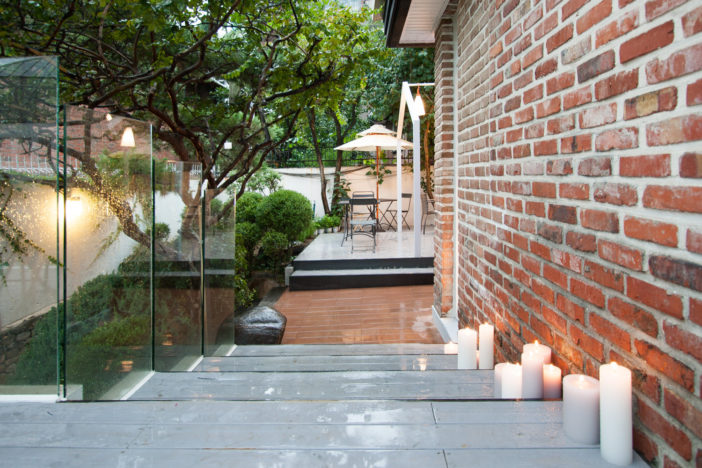 Another facet of the baking studio is the layout, which is more organised and reduces the traffic line thus streamlining the work process. At the ground floor, a kitchen with a staff room and an office are designed with spacious openings that bring out the warmth of the décor. Also, segmented from the office and work area is a boutique, which dishes out delicious cupcakes to customers. On the first floor, the space is designed to be more airy to offer better and comfortable seating arrangements for a fine dining experience. There is also provision for a café and bar, along with an open terrace seating with a washroom and a store at the rear end, which simplifies the layout on the first floor.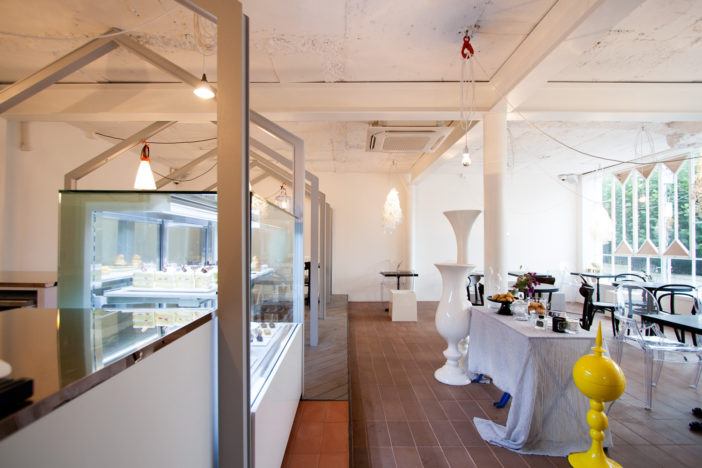 All of this combined together forms the bakery joint, where cooking, serving, and tasting are all done under a single roof. The entire space is left untouched by any external smooth coating of paints and is allowed to retain its natural texture and colour so as to give the space an original décor. Moreover, the use of white with earthy shade colours brings out a laid back and relaxed interior décor, which allows the customers to enjoy and bask in the delicious aroma of the cupcakes and coffee.
Photos By : Courtesy of Nordic Bros. Design Community