Designed by a21studio, The Cloud represents an open to outdoors restaurant, located atop the hill, nearby the outskirts of Vietnam. It is a simple beam and log framed structure where the use of local labour, construction techniques and materials brought forth a spectacular wooden structure in sight, visible even from the farthest point across the hill.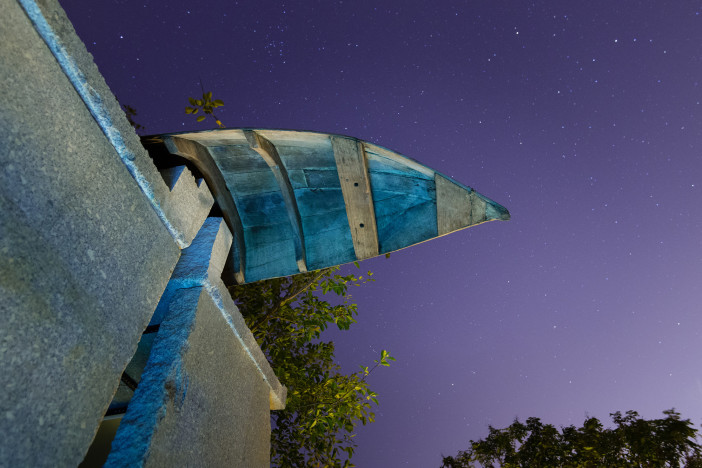 Primarily, the entire layout of the restaurant faces the hill valley whilst the exterior façade, dressed with local quarried stone slabs with a vertical wooden screen, encloses the internal views from the main entrance. Conversely, on the open elevated platform, a sunken bed of stones forms a pathway for seating diners close to the infinity pool overlooking the valley.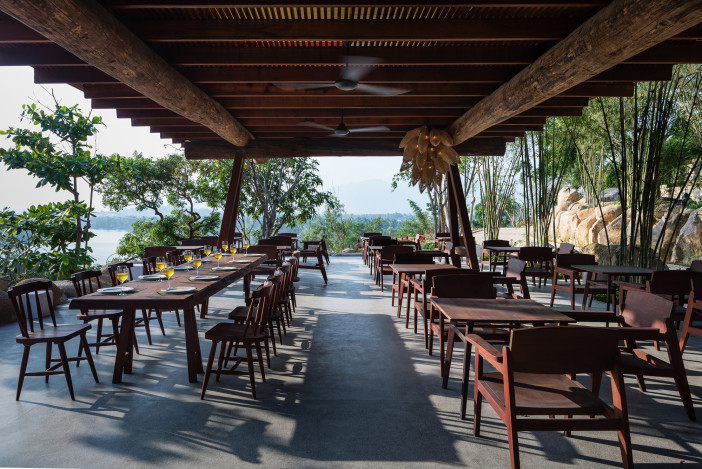 Furthermore, the roof set in a colourful cover of polystyrene material, over the wooden log and rafters, shelters the main courtyard where diners seated, in traditionally designed wooden seats, enjoy the pristine beauty of the outdoors. In addition, the use of large boulders of stone and the matte finish of the concrete floor gives a more naturalistic look to the setting, which complements the existing structure.
The integral part of the design is the construction and assembling of the wooden logs, along with its support rafters. For this purpose, the use of local carpentry techniques used for tent making comes into play, where two or three slender timber sections form a tripod to support the uncut log of wood, across the ceiling. This procedure repeats at every alternate interval, to support the vast roofing structure, which is the only source of shelter for the restaurant.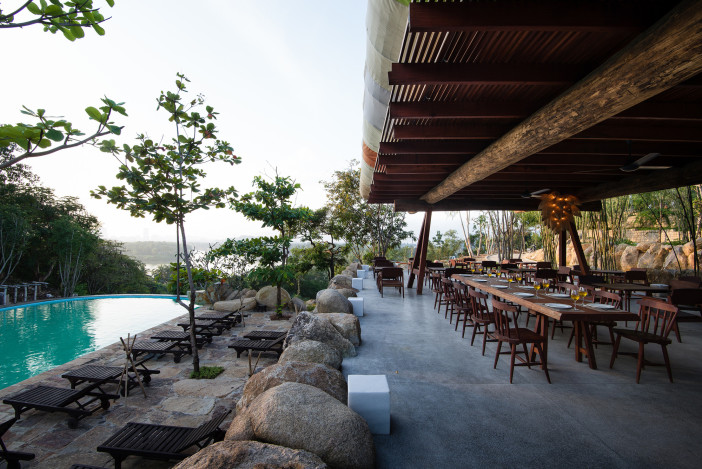 On the other hand, being an open layout, the ability to arrange for banquet dinners and informal eat outs prove to be an advantage for easy maintenance. This project brings down the cost of construction, labour, materials, and time, whereby the key is to minimize the use of resources and enhance the existing structure.
Photos By : Courtesy of a21studio