Designed like a cocoon, the Yellow Treehouse, by Pacific Environments, located in New Zealand, is a restaurant hanging in mid-air supported by a redwood tree trunk. Essentially, a dream comes true, for the design team where creativity, innovation and method of construction improvised the child-like fantasy of a treehouse presenting breathtaking design ideas to the onlookers.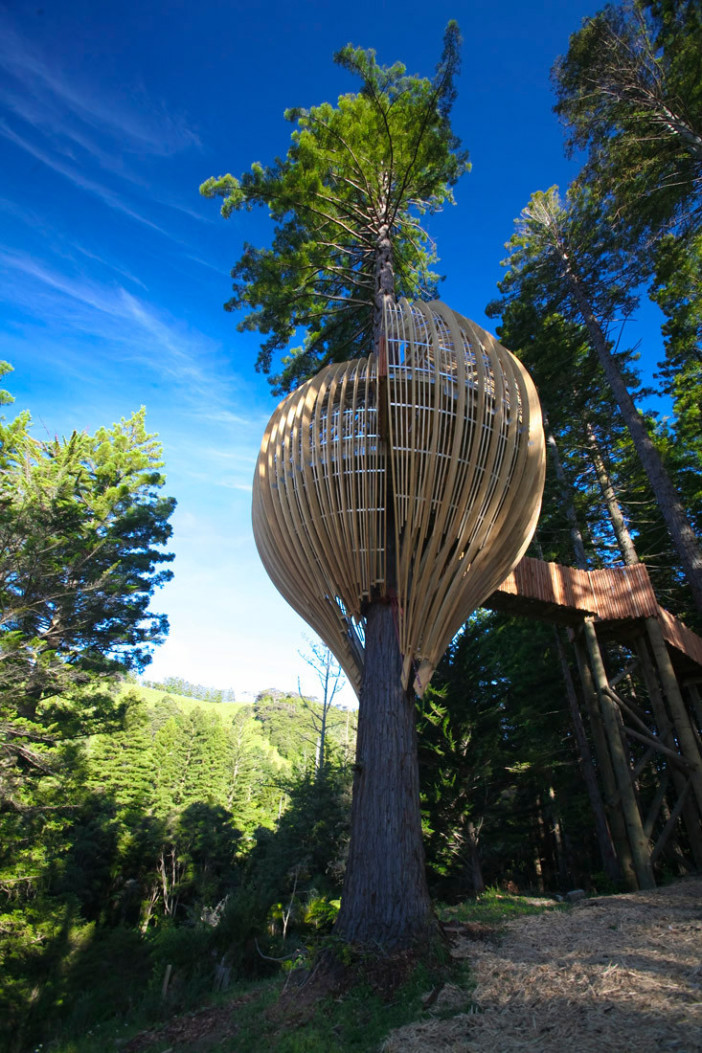 For this project, the strongest and tallest redwood tree, with a wider trunk diameter and easy access near the woodlands, proved to be the deciding factors for the selection of the main support for the treehouse. Moreover, the access to the Treehouse is by means of a wooden bridge trail, built from the ground in a spiral manner. The pathway to the treehouse, itself is a nature's delight, which captures the amazing sights, sounds, and views of the surrounding forest.
The Treehouse built in the shape of a cocoon, with curved wood sections from Poplar tree, gives the necessary flexibility to form the shape and strength and agility to support the main steel frame, attached to the tree trunk. Built above 10 metres from the ground level, the internal ceiling height inside the cocoon structure is 3 metres with twin-tier decks for seating.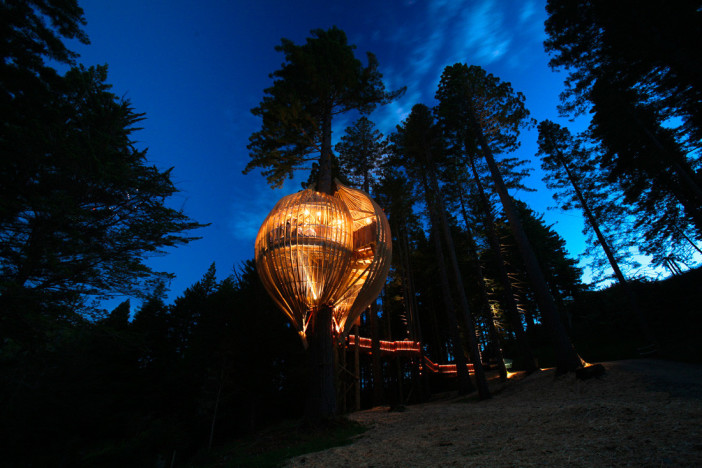 On the inside, the support trusses for the poplar curved sections is by timber, which sits on the circular steel section enveloped around the tree trunk at the top and bottom of the cocoon shell. It renders added strength and support to the whole structure, thus ensuring the safety of 18 diners along with the staff and seating arrangements.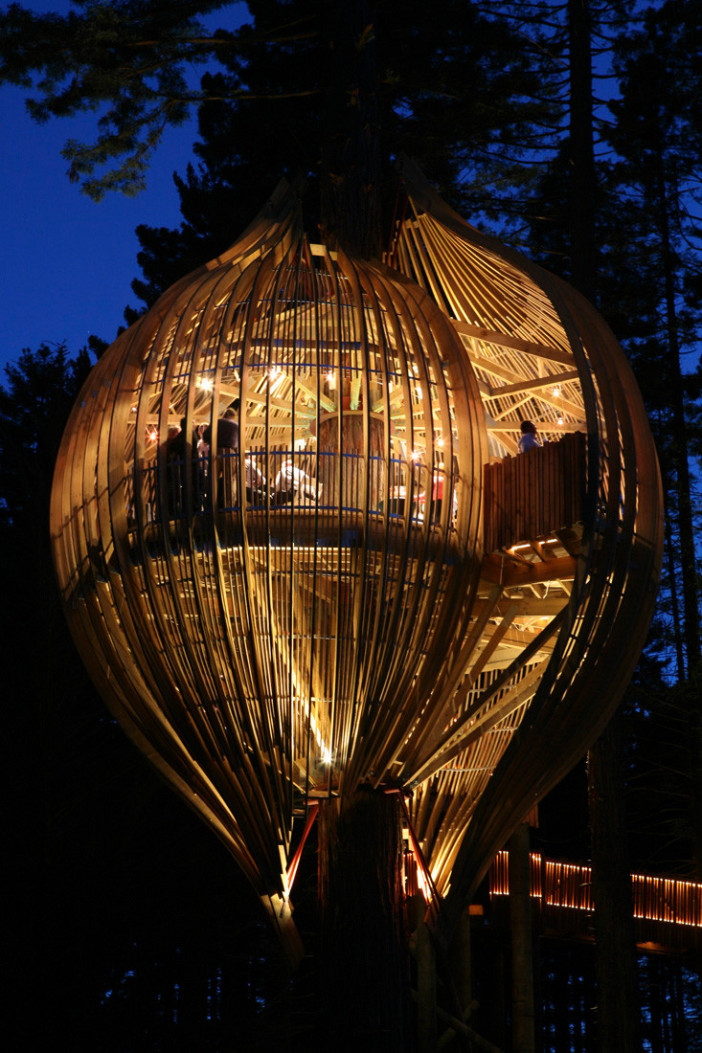 The whole cocoon structure, with a maximum bearing load, opens up to the panoramic views of the surrounding nature, where lighting arrangements for advertisements, and for the restaurant, illuminate the cocoon to glow during the night. In essence, a complete paradigm of a treehouse, visualised by an inspiring concept, it assures cherished moments amidst nature.
Photos By : Pacific Environments