A rather irregular site, unlike the typical lot, the residence, Big and Small House, for a client designed by Anonymous Architects, in Los Angeles, California, is a refreshing design typology. Designed in a small sized plot, the architect has inversed the spatial function such that the biggest room is found in the smallest house offering some exclusive interior design ideas to others.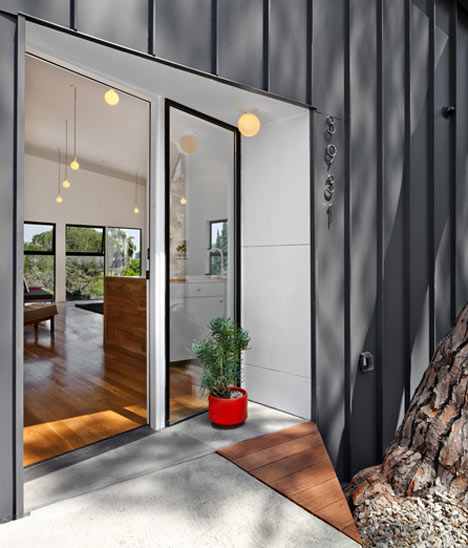 Looking at the greyish facade, lined by vertical panels of timber, the architect has adapted the site pattern to reflect on the exteriors. Right at the entrance, you see a spacious room that acts as the principal living lounge for the family. High ceilings and full height walls with sky lit openings envision a spacious interior. It allows the internal spaces to flow out and blend with the exteriors. The other spaces, arranged around the living space, are a well-planned bedroom, along with a study unit.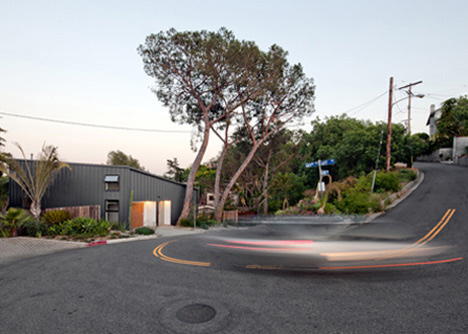 With cedar wood panelling across the wall, floor and staircase, the house looks washed by the sun's warm rays that flood the interiors from the sky lit openings. Beside the white palette found on the walls, minimalistic accessories adorn the house without cluttering the space.
The site is more or less like a parallelogram and is taken all the way from the plan to the roof. This helps in maximum utilization of the site and allows the architect to design a house that accommodates spaces pertaining to a typical lot.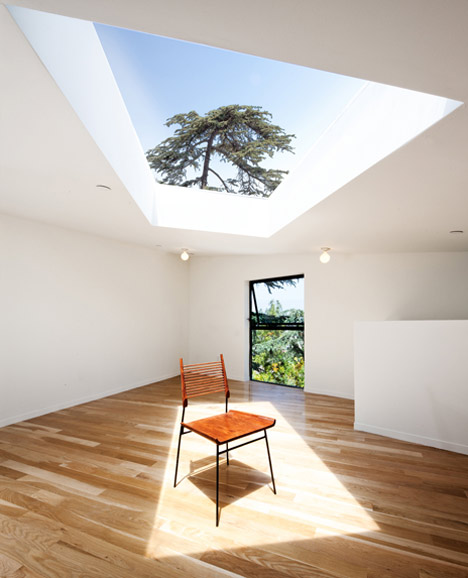 Tapered towards the left side, the architect has created a visual line, where the elevation drops towards the right. On to the tapering end, an alcove supposedly to function as a guest bedroom is designed that adds to the volume of the house. Voluminous residence in spite of the site constraints has been artistically tackled by the architects minus the aesthetics.
Photos By : Anonymous