A lot of housing concepts have come and gone, but nothing like this Pop-Up House, which is slowly gaining popularity in the urban crowd. Designed by Multipod studio, in France, the house is a prototype built entirely of thermal blocks and wood panels to regulate thermal insulation and minimize the loss of heat offering innovative design ideas. These days, major consumption of power is from the heat generating systems and to reduce it will drastically cut down the costs of heat consumption. Moreover, the Pop-Up House can be erected in a span of 4-5 days with little labour using simple and locally available materials.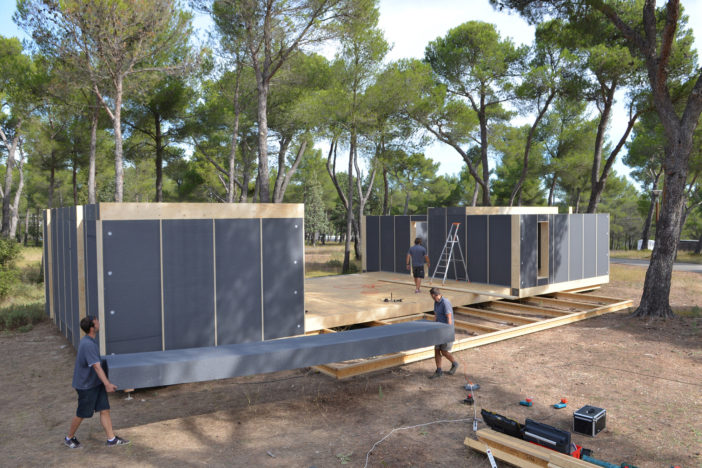 The house opens on to the deck, which spills up into the internal living and dining spaces followed by an open kitchen counter at the back. With the family living space dividing the children bedroom suites from the master bedroom and backdoor kitchen, the house is neatly spaced and well laid out. Being narrow, there is less chance for heat to escape, and being insulated, there is no need for any external heat generator pump.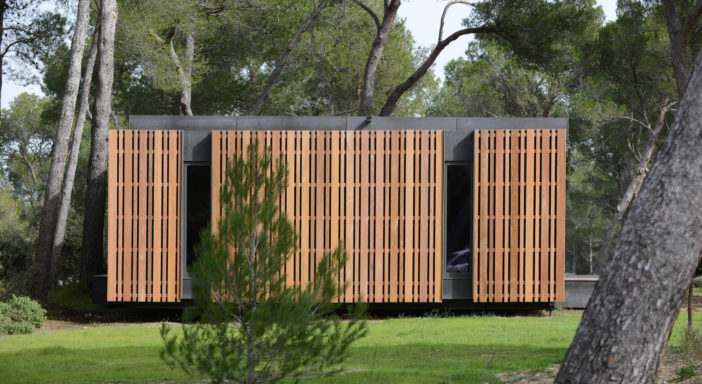 A wood panelled screen is used over the external facade that sieves in light and air for the internal rooms and opens space. It is simple to construct and erect and reduces the cost of construction and sourcing materials in an unbelievable manner. This prototype is sufficient enough for a young family and two children with an additional office unit. By using thermal blocks, the level of insulation is higher and is very much affordable by people looking for ways to save money. This Pop-Up House prototype can be still refined and fine-tuned to fit the bill of the residents as desired.
Photos By : Elisabeth Montagnier