The Anil Kush Residence project was completed by Architecture Paradigm, a popular Indian design studio. Located on the edge of Bangalore, India, this stunning house, presenting some environmental-friendly design ideas, caters to the needs of the owners by offering essential privacy within a limited budget. This is a home for three generations, which is common in India.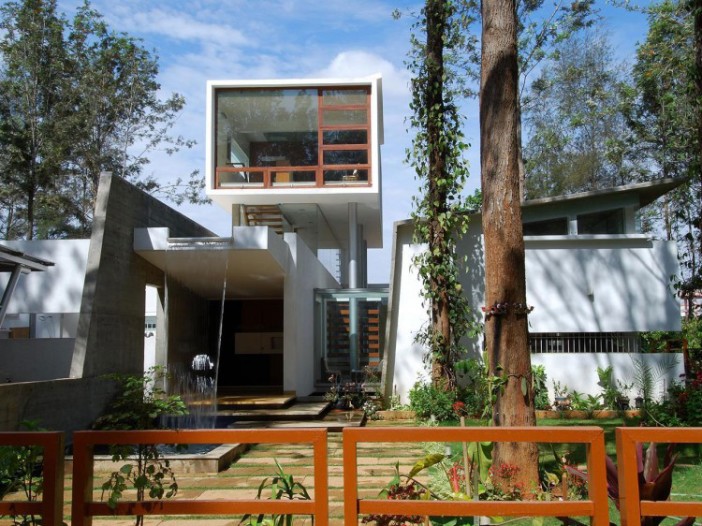 The exteriors: The house was designed in a gated community but with a connection with the exteriors. Keeping the Indian family norms in mind, the open and indoor areas are not just limited to single function but have multiple uses. Trees like silver oaks that are already on the site have been retained while offering a perfect open space between two enclosed bars. The public areas have been defined with the kitchen, drawing, dining areas, while the bedrooms are designed under the private zone.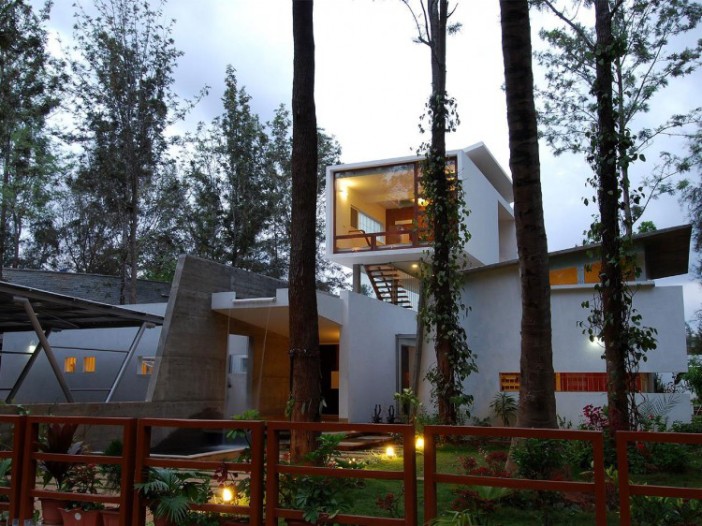 The house has water for thermal regulator for cooling the house naturally, while there is also provision for ground water recharging. All the material and people have been locally resourced, and there are elements like verandah, jaali screens, and traditional Indian sloping roofs, which remain the string highlights.
The interiors: Apart from concrete and plastered walls, the house also has marbled floors and strong use of wood for the stairs and areas for designing. Glass panels have been used throughout without any damage to the essential privacy of the rooms. From the stoned walls to accented paints on other walls, this house has it all.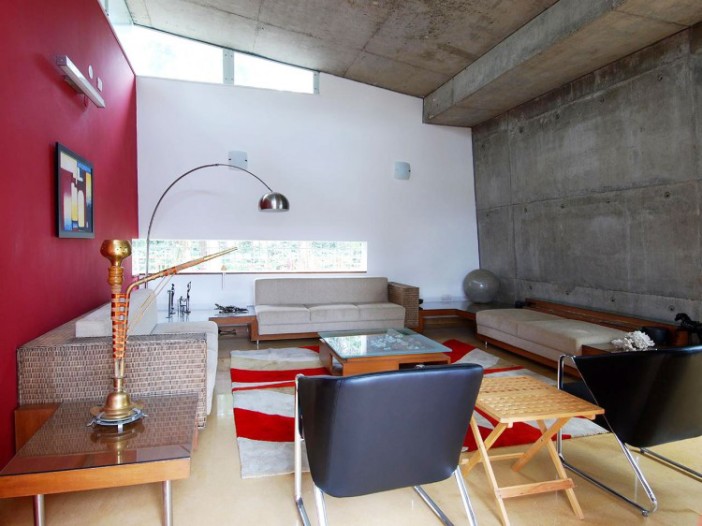 Furniture and lighting: The furniture elements are essential contemporary but with an Indian touch that forms a part of the living of the owners. Lighting comes with a blend of traditional Indian lights, bulbs coupled with wall mounted lights and lamps for a stunning balance.
Photos by: Architecture Paradigm