The Bapagrama Stone House by Pragrup, in Bangalore, India, stands elegantly on the grounds of Bapagrama School, which is designed for faculties as a guest house. It is a single level plan, on the inside, but has a double storey facade on the outside. Architecture can be displayed in various visual parameters, where the eyesight can perceive an altogether different view, from what is been seen in the existing realm. In this case, a double height facade is realistic, but on the internal front, it is seen to be supporting the roof profile of an inverted pyramid. A very subtle difference, but that makes the stone house all the more unique providing some and interesting design ideas.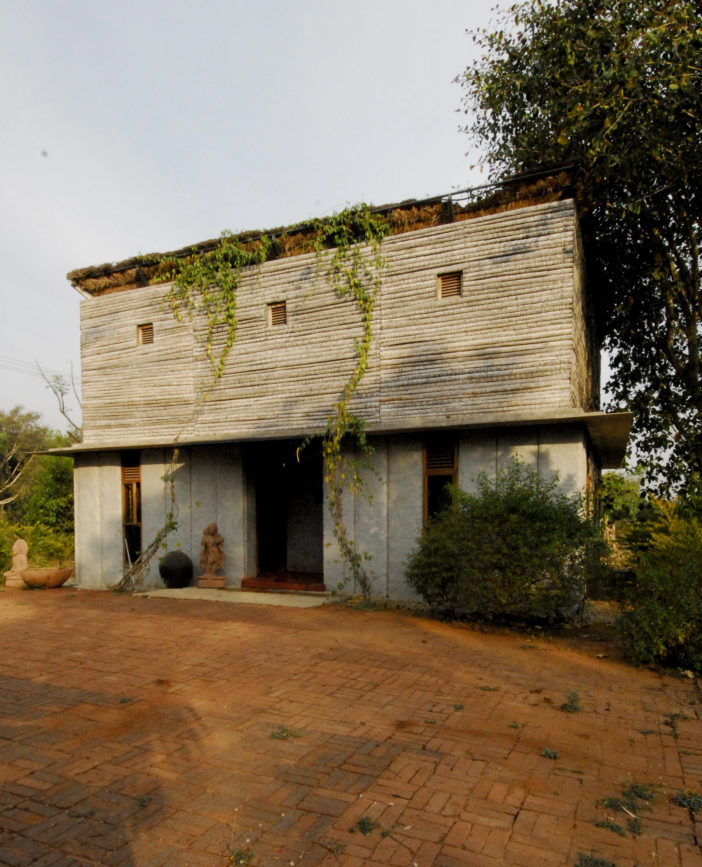 Inside the stone house, the architect has employed the use of central courtyard planning, with red oxide flooring that is quite typical in many traditional households of India. It is all about simplicity and redefining spaces without walls, thus keeping all the functions centred on the courtyard. The exterior facade is built with thick stone walls that are sculpted and are left to its natural relief, thus creating an indigenous palette suitable for a serene environment. Inside the house, the roof is mirrored to form an inverted pyramid that supports storm water catchment and regulates the entry of light and air through the courtyard to the internal spaces.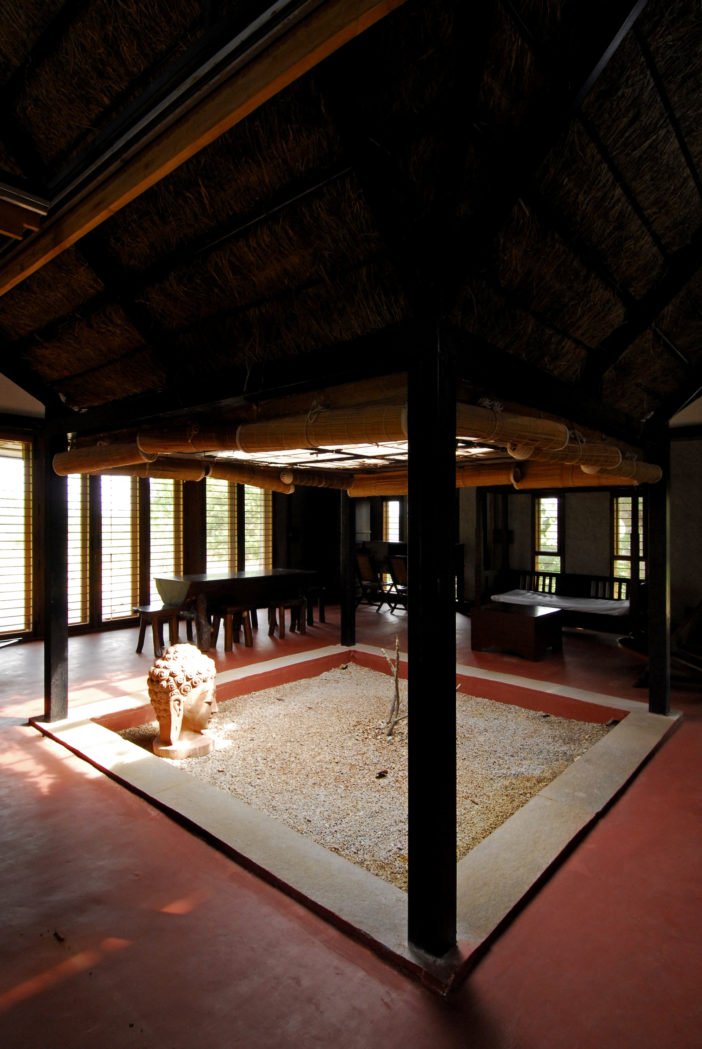 The layout is simple and has an entrance with a red oxide flooring, from which towards the left is an open kitchen with a store and is followed by the living and dining room. On to the other side of the courtyard, there is a bedroom with a sliding door and an in-built closet with a bathroom deck and shower unit. The activities around the house follow a circular motion and are not confined behind walls. An open space inside an enclosed facade, the courtyard opening recreates the charm of old housing typologies true to its tradition.
Photos By : Courtesy of Pragrup