The Bookshop and Coffee Bar by Plural, Total Studio in Slovakia is a creative lobby store for books, coffee and some quite reading space that doubles up as a workshop area, a concert stage show and an interactive gallery, as well. It is a completely novel store that brings together people under the same roof for a different kind of shopping, eating, and entertaining experience. On designing, the rectangular layout, the longest side walls hold varied books in open shelves from floor to ceiling against a white background, which is economical and a great space saver too.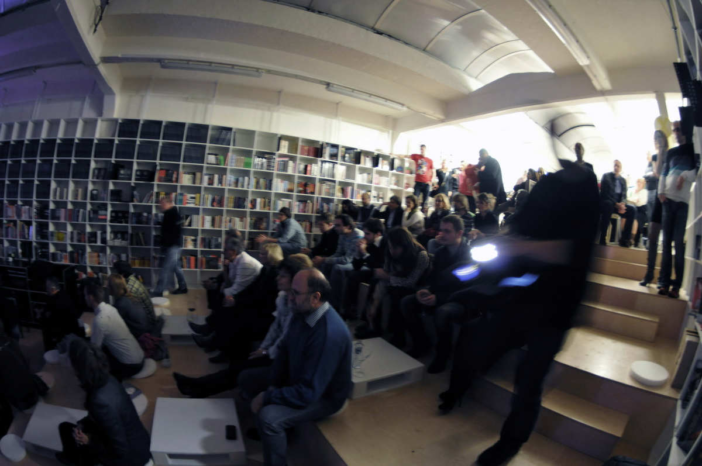 By stacking books on the side walls, the carpet area is designed to unfold into a series of wooden steps that lead to a coffee bar at the top, with an office and storeroom beneath the steps. It is a customised woodwork, where wooden seats trailing over one another allow the reader to sit, read, and look at the books in an informal manner. Moreover, these wooden seats give the feel of a mini auditorium, where the platform is used to conduct workshops, concerts and organise book reading clubs and provides some unique design ideas to the visitors. It serves the purpose of many inter-related activities that promote livelier interaction with people.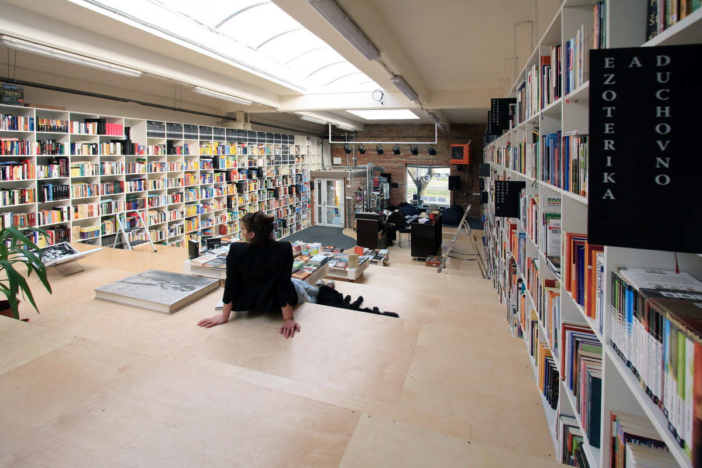 The coffee bar, at the top of the gallery, is an added comfort for reading books and to catch up on small conversations, while a staircase from the gallery leads below for the office store and the restroom area. A very important facet of this book store is the undefined boundaries between varied functions that are allowed to evolve with time and allow people to get engaged in different ways of shopping. It is a store, with a designers approach to view and experience the place that adds to the shoppers delight and makes the store a friendly and desirable place to hang out with family and friends.
Photos By : Courtesy of Plural, Totalstudio