Buam-dong House designed by JYA-RCHITECTS in South Korea is a traditional dwelling unit, which has been renovated by the architect in a more culturally relevant manner. It is all about the site, its geographical location, and the existing condition of the house, which determined the future state of the renovation phase. At a closer look, the house is one of its kinds in the vicinity that retains its traditional past, but lack of maintenance has left the house in a bad shape. The layout of the house is scattered and follows around a courtyard with four important spaces mainly the store, entrance, and the two yards.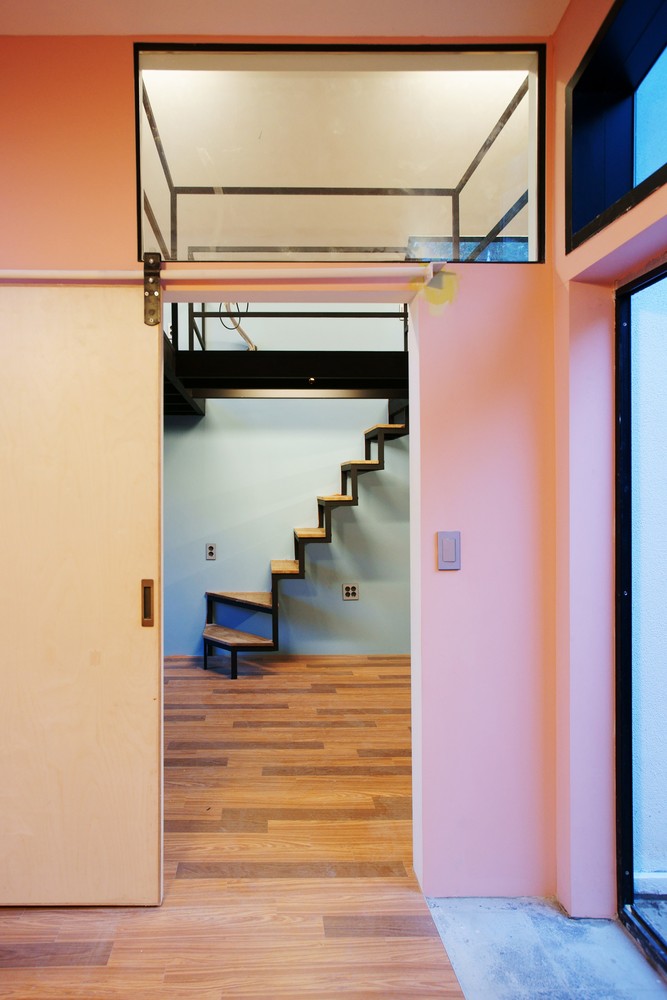 The existing structure of the house had to be re-worked with new wooden beams and follows up with the replacement of broken roof tiles and sealing cracked walls. With all of the structural details set right, the architect started to work on the interiors, where the brief of the client enforced the need to retain all of the existing traditional elements and create a connecting bridge between the scattered spaces. The store and yards were bridged together to form a space of its own, which created a pathway along the courtyard, and also, livened up the interior facade of the house.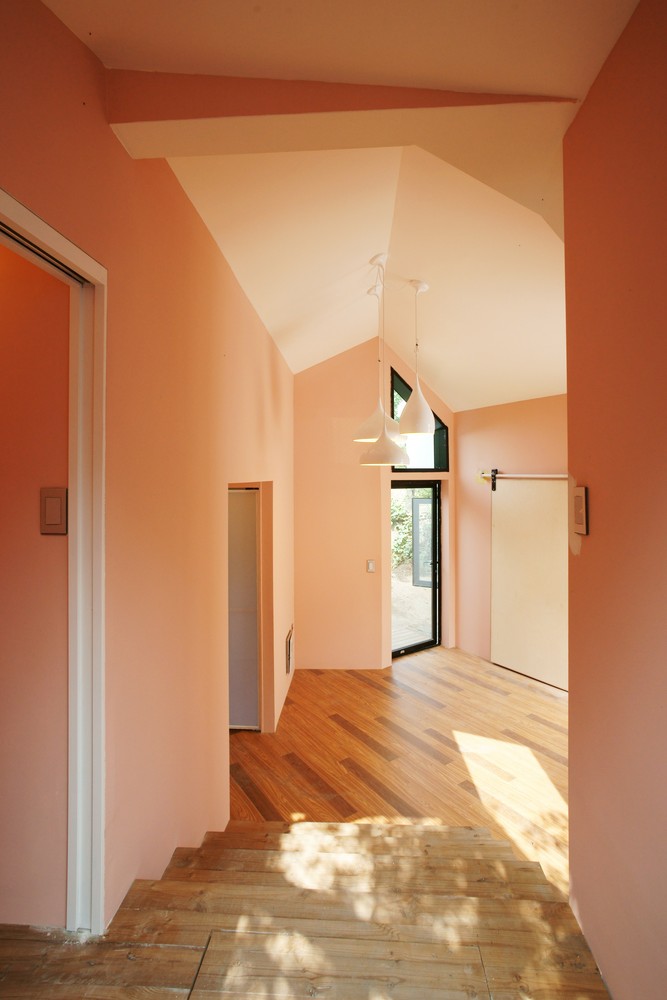 There is a flow of continuity between each space, starting right up from the entrance, to the washroom that meets with the living and cooking area and ends with the large and cosy bedroom towards the rear. The use of wire meshed nets on the store room gives it a bright and vibrant look, whereas the interiors are decked with stripes of dark and light pine wood. On the whole, the renovated house retains the lost charm and revives back the memories from the olden days, which is completely lost in the present concrete structures. This traditional home is one amongst the rare kinds that portrays the long lost Korean architecture that breathes a new lease of life into the urban city.
Photos By : Hwang hyochel