An existing bunker built for military operations in a lone island of Sweden, is turned into a summer retreat house as Building No. 8 by Skälsö Arkitekter and offers some unique design ideas. This site is more or less like a peninsula surrounded by sea on all its 3 sides and makes an apt place for the family to enjoy their summers facing the sea. Also, worthy of mention is that the existing bunker was in a good state of condition as it was built using strong stone concrete walls and is a limestone quarry, as well.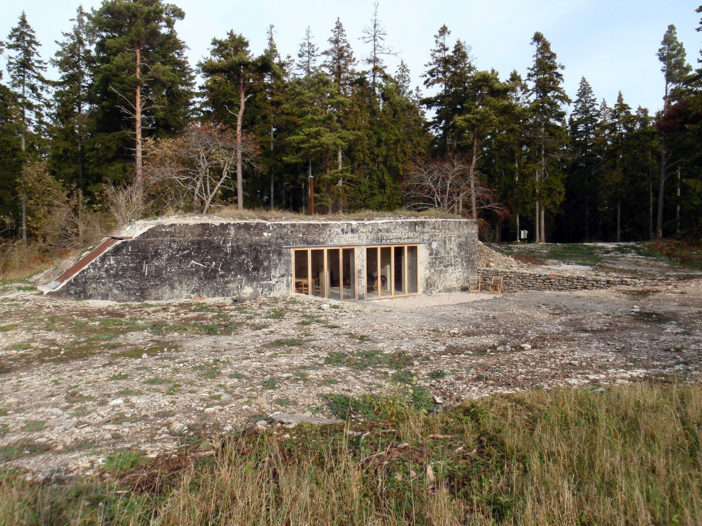 The architects decided to re-use the bunker without doing major architectural alterations, but rather give the place a feel of home with customised furniture. Moderation was the key while designing the place where the house walls were washed and allowed to settle in its tainted forms. The house has a courtyard, which was dug from the limestone quarry and used to build a wall in front, and this kept the interior cool. With an old fireplace, painted in black, the house has a smoked texture perfect for the summers and to support the family during winters.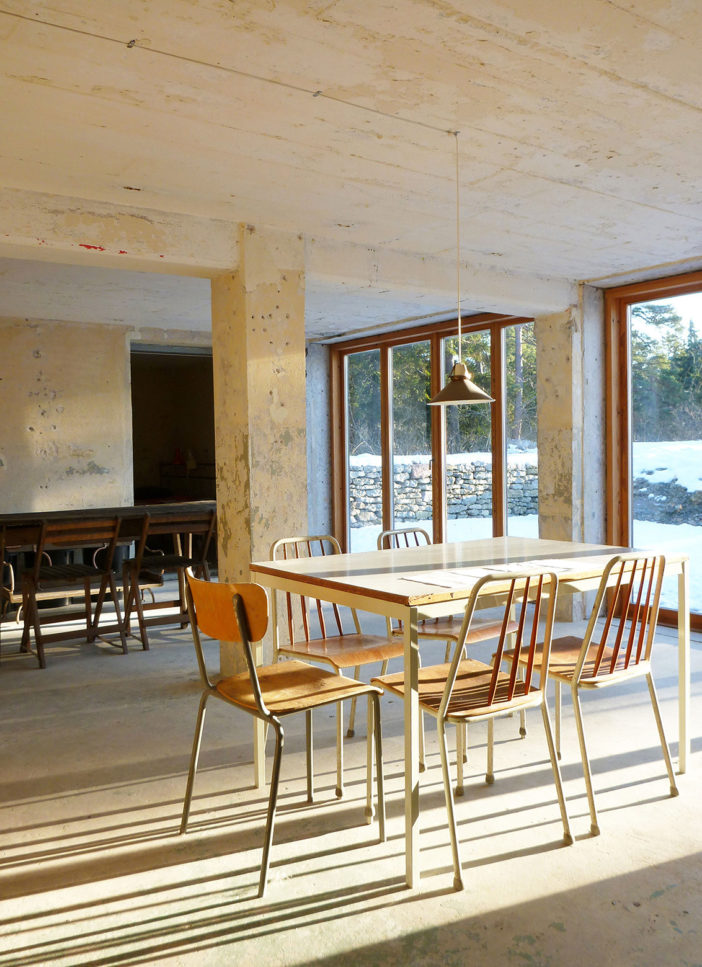 Rustic feel, unpolished ceiling and floors and double layered stone walls are the key design features that catapult the simplicity of the house. Being originally built as a bunker, the house faces the sea giving away picturesque views of the surging waves and the peninsula, as well. Generous amount of sunlight filters through the home, spreading warmth and elegance to the décor. Home built seats and tables add a country styled look to the home. It is a home perfect for outdoor life, viewing the sea and for spending quiet times around the peninsula.
Photo by :- Anna Sundström