Don Café House designed by Innarch is a speciality café that showcases the finest of coffee beans and their flavoured drinks in Kosovo. It is a flagship café boutique, where the interior décor was more inclined towards highlighting the brand and eventually about the coffee itself. This café involves a lot more than coffee, where the entire theme was based on the beans and the coffee sack. A very innovative thought, the architects decided to use the coffee sack as a morphed backdrop for the café wall that speaks volumes about the café and the décor.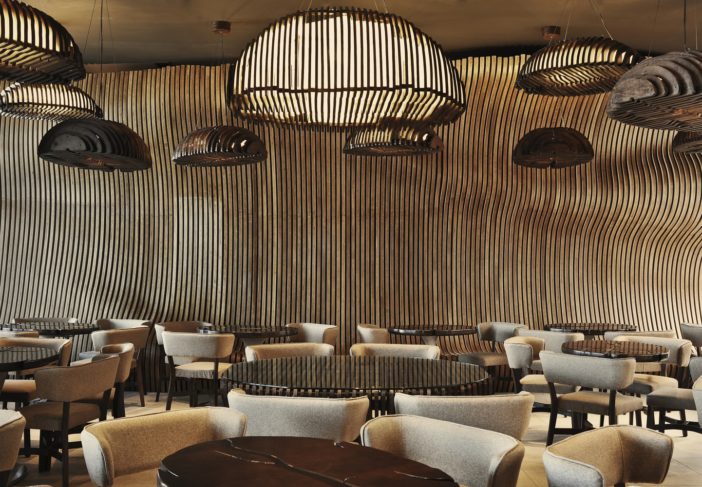 The layout of the café is very flexible, allowing for coffee bean shaped tables with beige chairs allowing a more intimate coffee drinking experience. It was a huge task to correlate the theme with the walls, the flooring, and furniture as well as the ceiling. For the ceiling, typical coffee bean shaped plywood shell lamp is alternatively arranged at a low height that enhances a livelier conversation at the café. From every design element being related to the coffee and its bean, the coffee sack is shaped like a morphed seat from the ceiling to the floor and has a textile finished texture to it.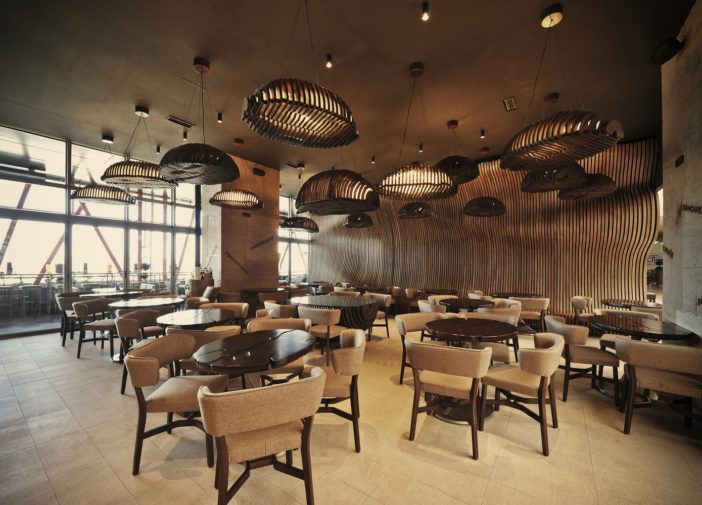 Everything about the place is in brown and beige shades, where the colours speak volumes about the coffee and it myriad of flavours. It is a unique design theme, where right from the coffee bean to the sack, every section of plywood used for the décor was meticulously designed and cut to assemble on the site. On the whole, a very different way of rendering a café using strips of plywood and fashioned to suit like a fabric and various other elements that make up a livelier and more intimate coffee savouring experience.
Photos By : Atdhe Mulla