The La Petite Brioche designed by Binomio Estudio in Valencia, Spain is a café and patisserie joint, which retains the old traditional look of the surrounding shops and buildings, but in a modernistic way. There were constraints regarding space, aesthetics and usage of materials, but the architect decided to go with the old character of the building with respect to the street and its facade. Much of the space facing the window front was left free for seating arrangements and with the remainder space, they had to creatively fit in the working counter, display area, staff area, store room and washroom.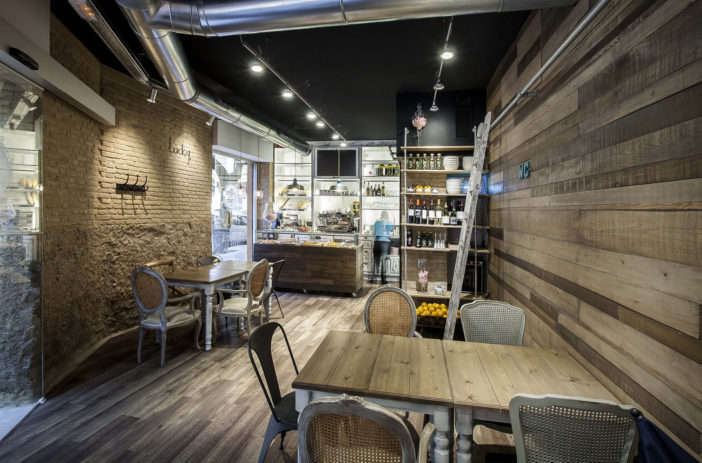 It was decided to squeeze in the work areas to the maximum so that there is affordable room for the consumers to sit and enjoy watching the window front. Also, much of the work area can be seen through the window front, so as to enable the outsiders to get curious and engaging with the display and thus attracts consumers. Even the existing materials like stone and brick walls are left without plaster to retain its original look and texture, and it so perfectly complements the interior design and exterior look of the building. Additionally, wood has also been used in terms of seating, display, storage racks and working counter. It adds more warmth along with stone and brick walls, thus giving a more relaxed feel to the environment.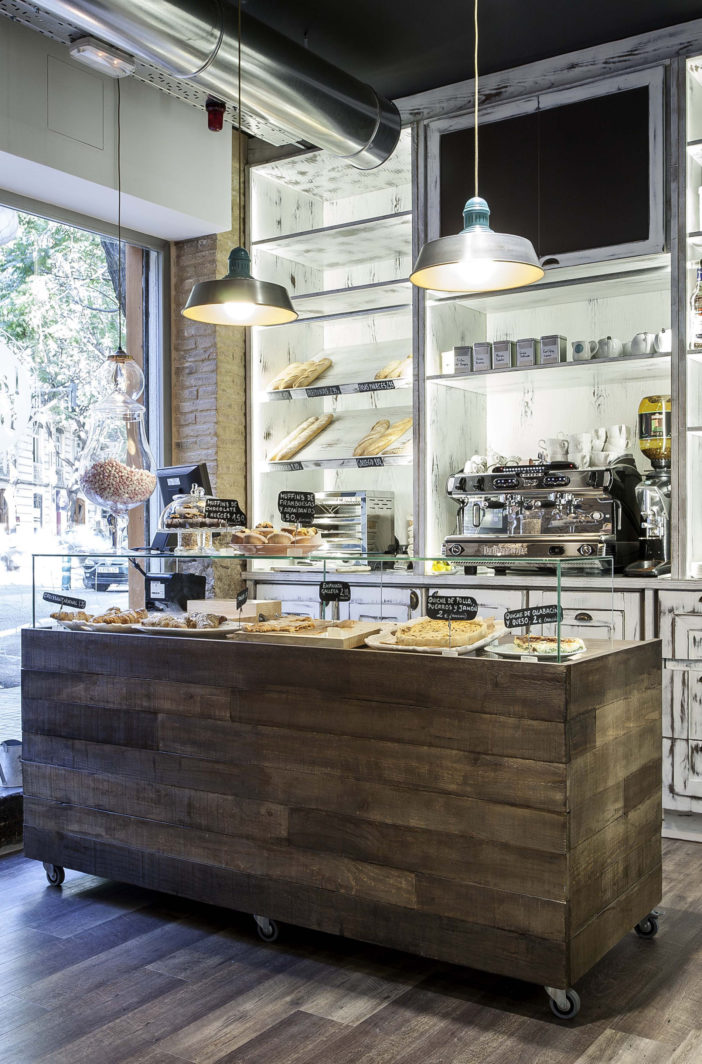 The electrical and lighting conduits are left open and are not hidden from view to give a more industrialised and transparent look to the space. It lends a more manufactured touch to the place and is toned down by the use of hanging task lights, which brighten up the space. On the whole, the café and patisserie joint though compact in space is never short of enjoying a fine patisserie relishing experience.
Photos By : David Zarzoso