Crafty and Creative, the Biasol Design Studio in Australia envisioned and conceptualised the vintage industrial bistro Lucky Penny, with a fresh burst of innovativeness. Bold and subtle, the visual appeal of the bistro is warm, and the ambience stirs up a feel good factor about the whole décor.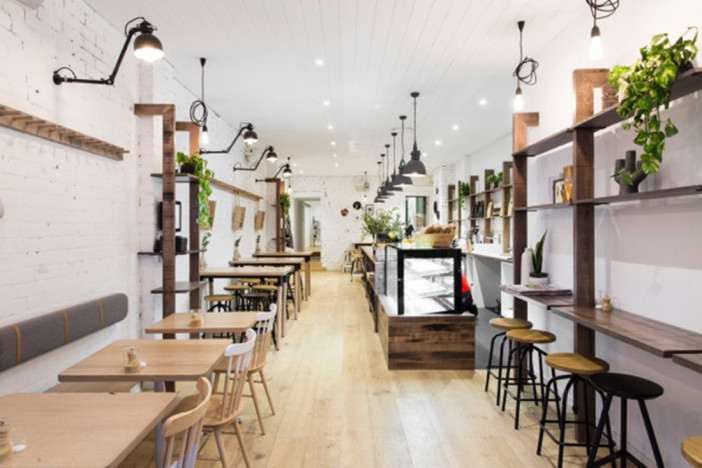 Linear in plan, the bistro has a touch of rustic vintage flavour added to the décor by means of different materials such as reclaimed wood, industrial chandeliers, recycled leather, Scandinavian woodwork and some exotic green plants. Moreover, the bistro sports a raw textured brick wall, with semi plaster finish, to give a more surrealistic look to the décor.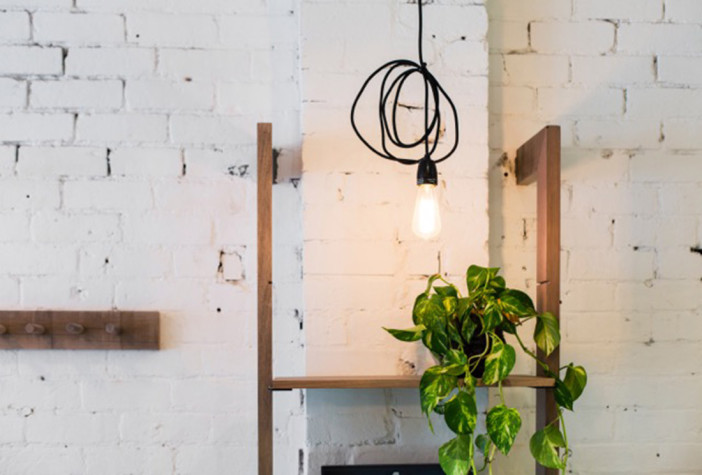 Conversely, the bistro has multilevel seating arrangements, such as an organic timber banquet table with low back seats, one-to-one sleek tables with chairs and a tanned leather backrest, with a honey shade table and chair for more informal gatherings. Interestingly, the use of wooden cloak poles, newspaper, and magazine holders in wood, bar counter tables and open kitchen service counters, reflect the essence and simplicity of unprocessed wood.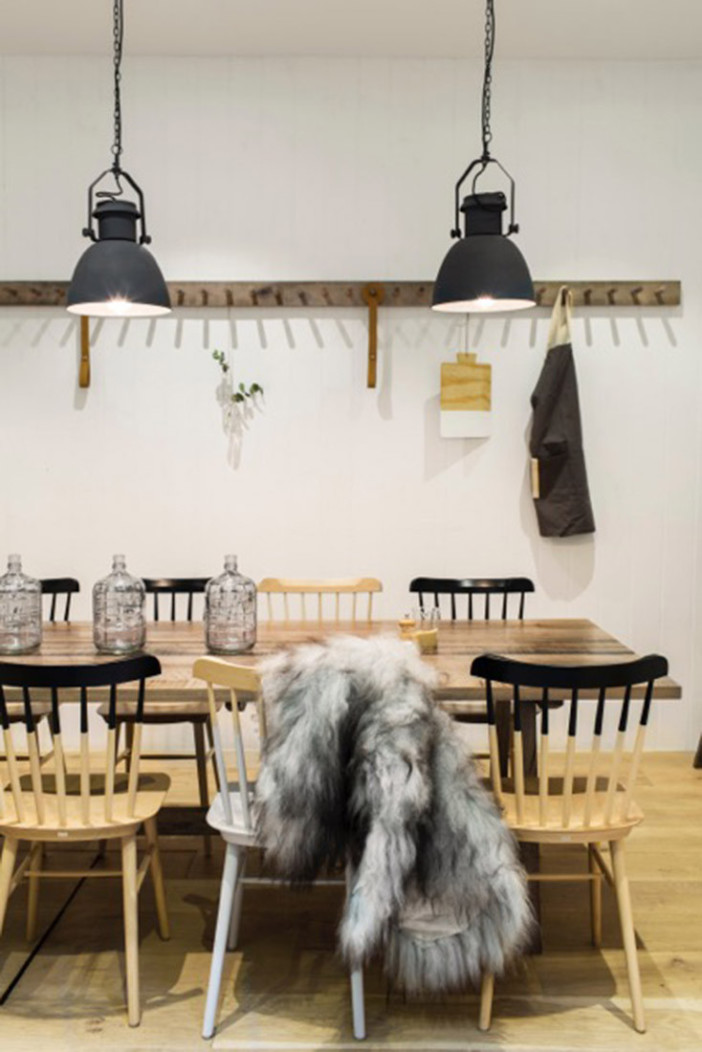 Likewise, the use of grey pendants and fixed wall lamps highlight the ambience of an industrial vintage interior décor, which perfectly complements the wood flooring, with a lacquer-panelled strip of white ceiling. The brief of the project was to convey the feel and warmth of sipping hot piping latte at home and feel rejuvenated by the calm and a compelling vibrancy of the café.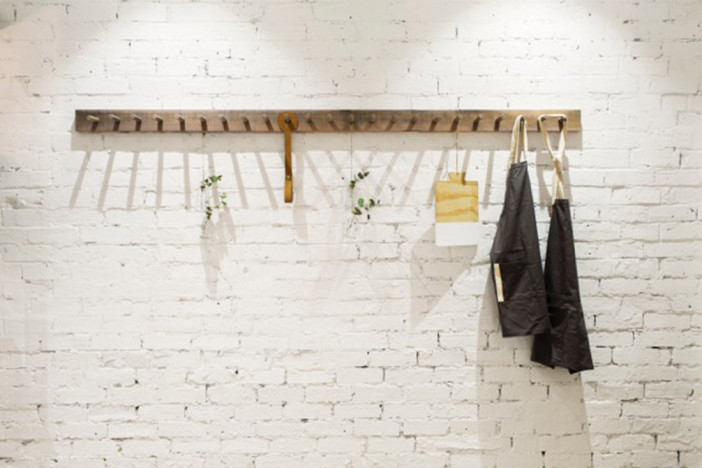 Considering the use of recycled wood, vintage accessories, and muted palette of white shades, the interior resonates with a touch of rustic minimalism where less is more and ample thought rests upon the comfort and ambience of the bistro. Nonetheless, a lot of Scandinavian influence is visible from the bespoke tables and chairs, designed by the team for the bistro. It is simple, elegant, and very much suitable for seating and stands built entirely from recycled timber. In essence, a very appealing, calm and subtle ambience, the décor conveys it all, as a perfect picture.
Photos By : Martina Gemmola