Nestled alongside, the deep gorges of the Andes Mountains, the Corredor House, in Chile by Chauriye Stäger Arquitectos, stands as one linear profuse volume, interlaced with open and enclosed spaces offering some innovative design ideas. Markedly, the house remains surrounded by the awe-inspiring gaze of the Andean Countryside with an orientation and spatial arrangement facing the Northern Mountains.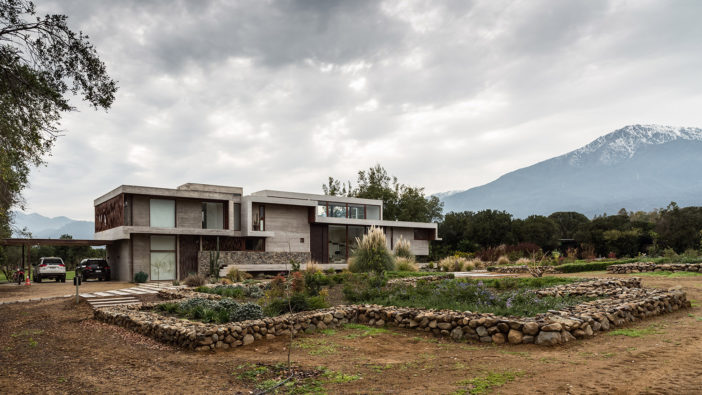 It is worth mentioning about the axial orientation, whereby the longitudinal section of the façade receives the mild rays of the sun to illuminate a larger extent of the house.  Moreover, the breezy winds drift crosswise across the house to ventilate the rooms from either side. In such an open countryside region, this need to channelize the circulation of air is essential to maintain a comfortable living environment.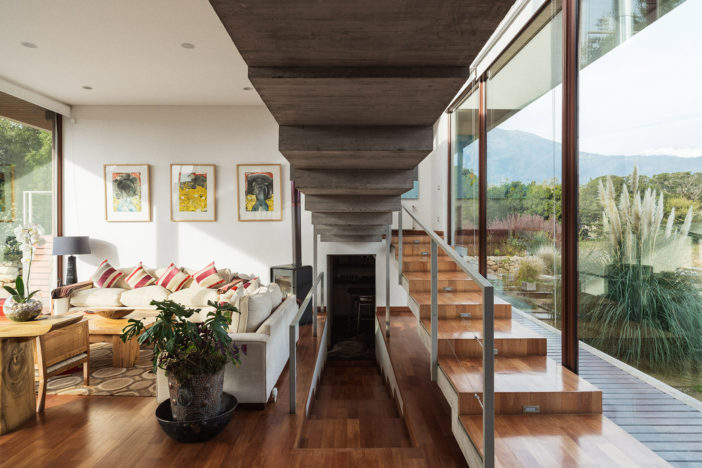 Conversely, the spatial arrangement of the house unfolds as two integrated modules with a vacuum in the core integrated with a stair and sloped entrance. This arrangement ensures the seclusion of the sleeping areas from the family living rooms and creates a foyer for accessing the house through the stair.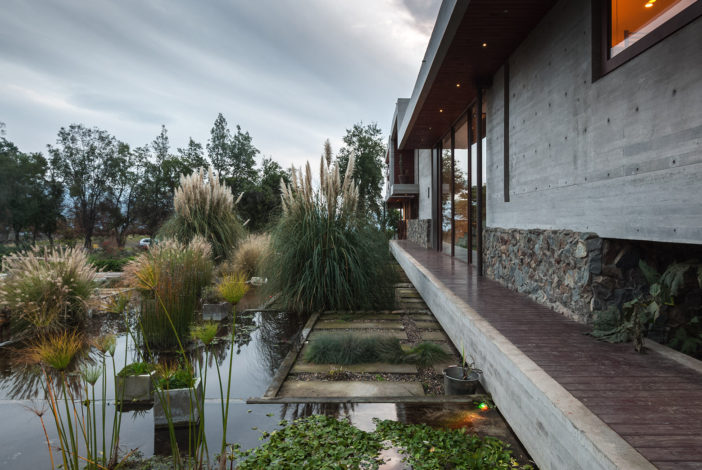 In addition, the linearity of the house is a significant character portrayed by the entrance alleyway that trails around the edge of the house. This stands, further accentuated by the inclusion of a concrete ramp around the house, which breaks down the linearity of the structure and gives the façade an expanse of volume.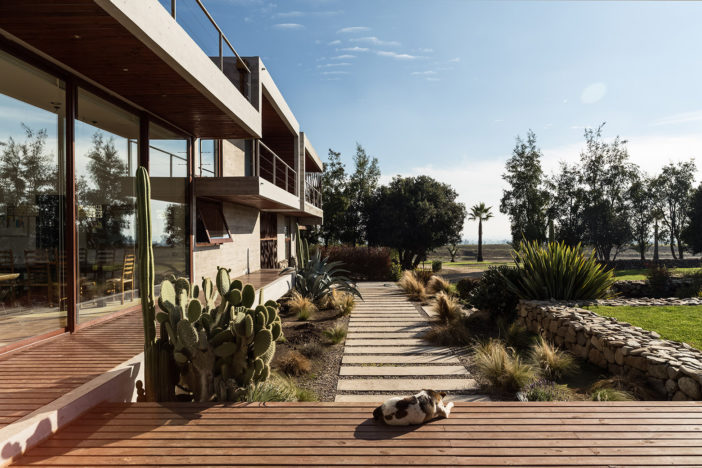 Moreover, in light of articulating the linearity of the structure, the materials used such as fabricated concrete boards, boulder stones, and wooden blocks convey a rugged and solid façade to the house. Besides that, roughly hewn stones for the foundation and wood for the interior stair add a depth of the visual anomaly to the structure.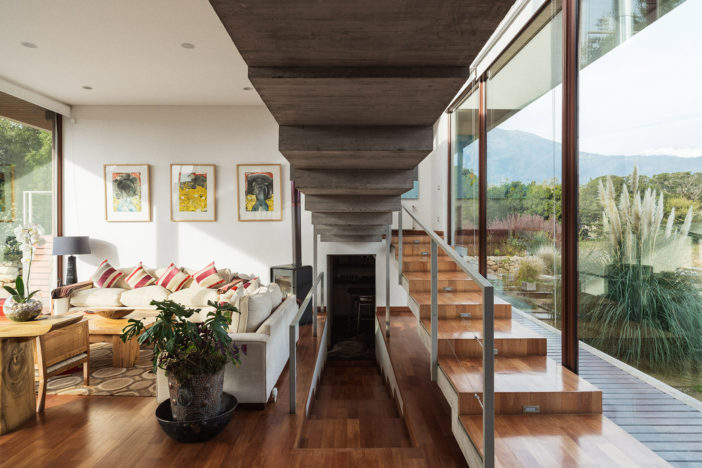 Overall, the house is one massive composition of interwoven spaces bridged together by a stair and ramp and that completes the totality of the dwelling unit.
Photos By : Pablo Blanco