Located in the Atacama Desert in Chile, the Explora Hotel by German De Sol is a soulful and vibrant space, which exudes with a sense of calmness, stirred by the warm winds of the oasis. Built on an elevated platform, the hotel appears floating above the ground level, thus capturing the amazing views of the oasis from various angles.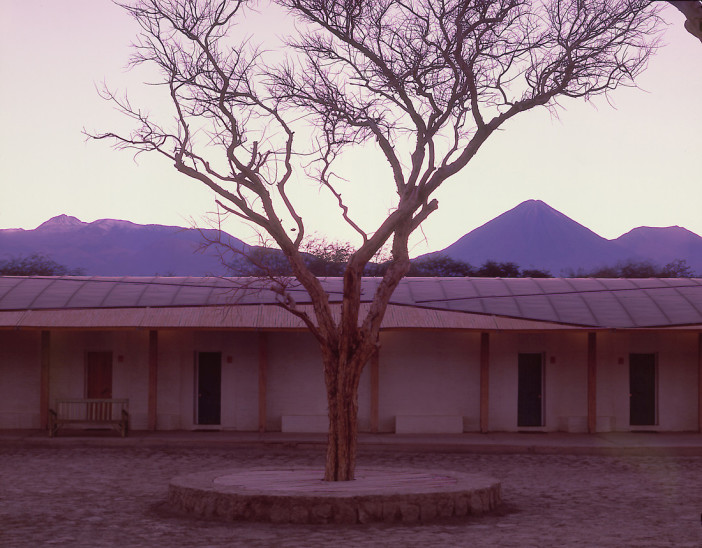 Essentially, based on the concept of pre-historic traditional settlements, the hotel follows a similar pattern where roads without lanes and undefined boundaries dictate the extents of the site. In olden days, settlements formed in faraway places, away from cultural towns, with a transcending distance between two regions. This allowed the settlements to have an encounter nature, thus fostering a bond between the dry oasis and their dwellings.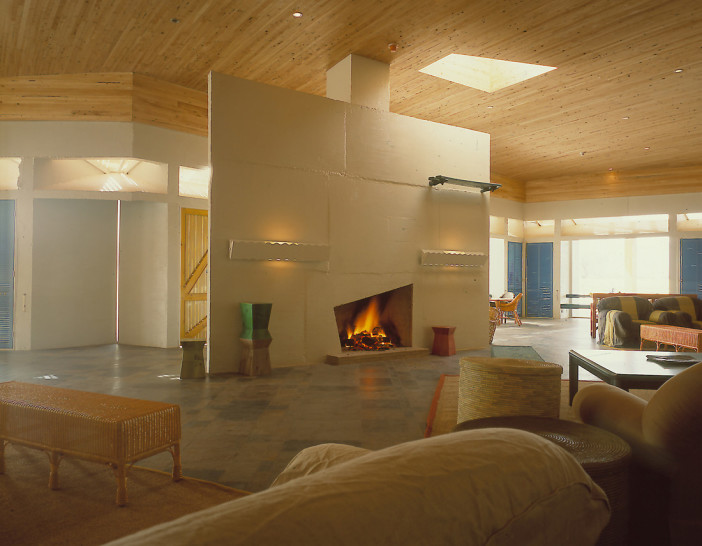 In this project, the hotel is in a similar location, away from the urban and cultural towns of the region, which allows the travellers to experience the touch of the harsh and dry oasis. Travellers explore the external oasis by the day and retire to the warm and cosy interiors of the hotel by sunset, to enjoy the rest of the evening.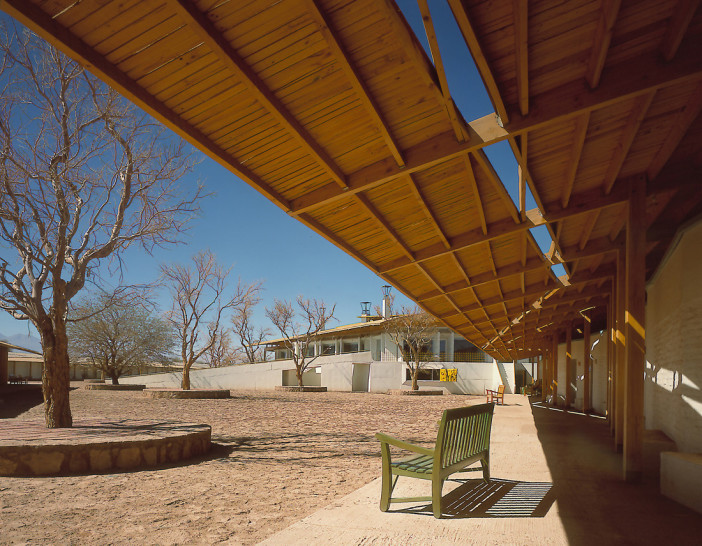 Furthermore, the interior design of the hotel, clad with simple wood and brick construction, improves the thermal quality of the space. The use of open pocket spaces, inner pavilions, soft fabrics, light sheer ceiling, concrete flooring with textured surfaces, and multi-coloured artefacts dictate a vibrant, calm, and livelier environment, with an abstract undefined form.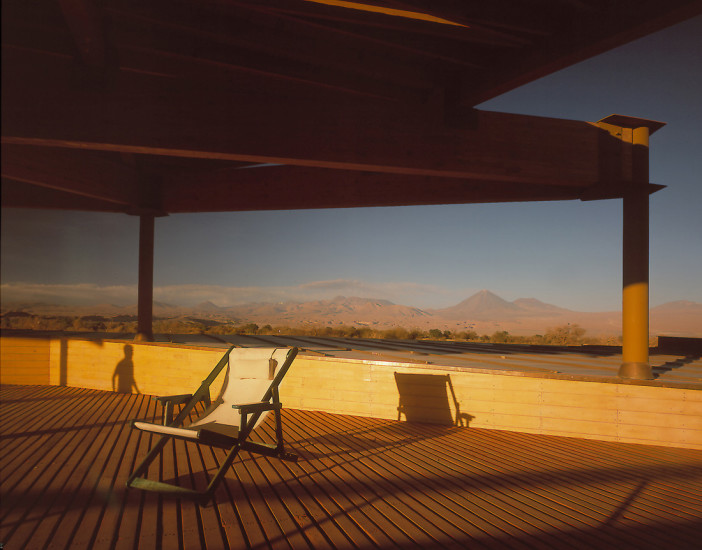 The use of recessed spaces, niches in walls, openings in lofts and skylights in ceiling, give away enough light, to remove dark notches and corners. Likewise, the flow of light in a soft undulated direction enhances the ambience of the hotel, which makes the space elevated from the wood panels and textured fabrics. In essence, a multi-coloured, flexible and spatial arrangement improves the visual and volume of the décor.
Photos By : Germán del Sol