Cosy and comfortable, like a quaint old diners table, the Momo Grill by Ramūnas Manikas stirs up conversations, in the country town of Lithuania. The building, dating back to the old era, gets a detour makeover with interesting pale muted beige colours, co-ordinated with antique wrought iron chairs and tables, very populous to the region.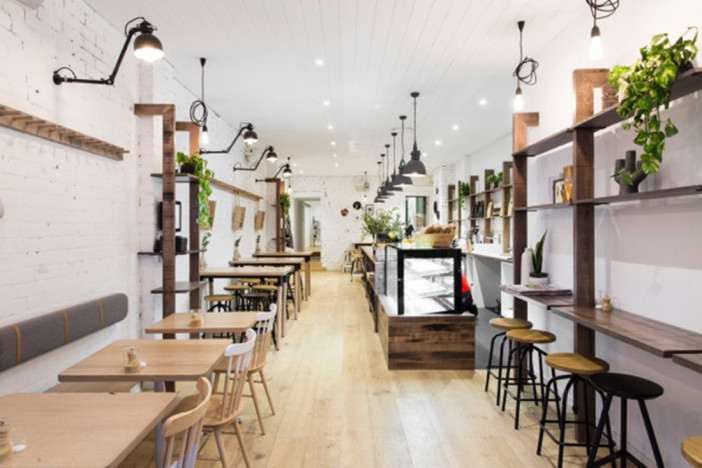 Primarily, beginning with a smaller carpet area, the renovated food joint easily accommodates 20 seats where the tables made of oak wood supported by black legs and chairs complement the black slate board, up for service notice. Additionally, every other piece of wood in the décor matches with the adjoining and opposite colour, thus balancing the visual perception of the eye.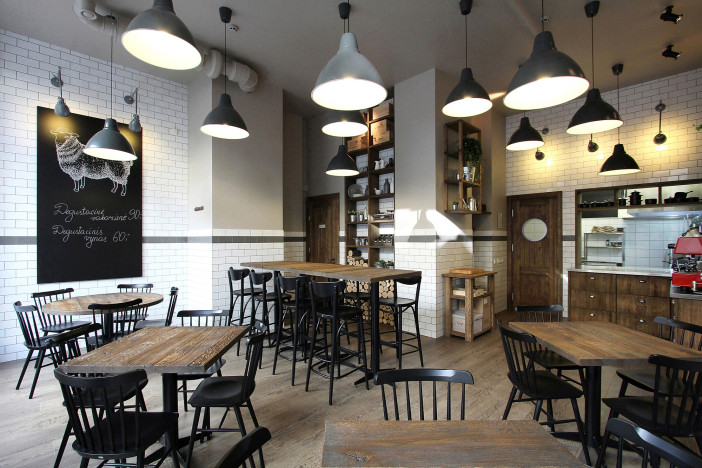 Ceramic clad white tiles, running across the entire wall of the kitchen right through the restaurant wall, give a sense of visual dynamics to the space. On the other hand, the walls coated with a beige paint, strapped with a band of grey colour, does justice to the vertical planes.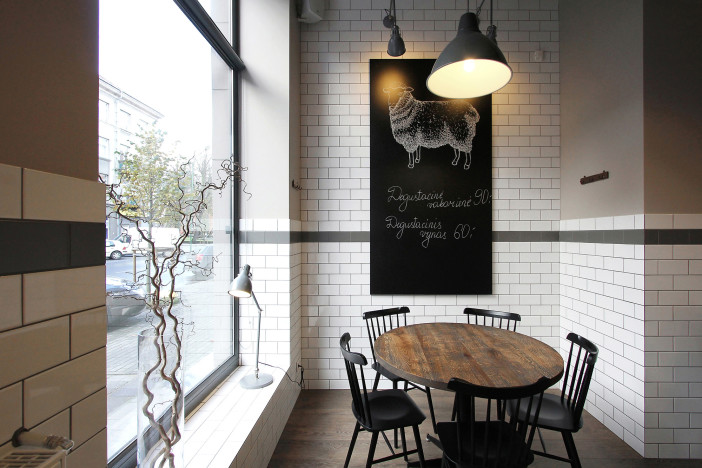 Other aspects, stealing the show are the plain old wooden shelves, recessed into the wall with stumps of wood for burning and storing kettles and saucepans. Eventually, the kitchen remains open, with a service counter, which allows the diners to see through the suspended grey chandeliers, quite common during the industrial times.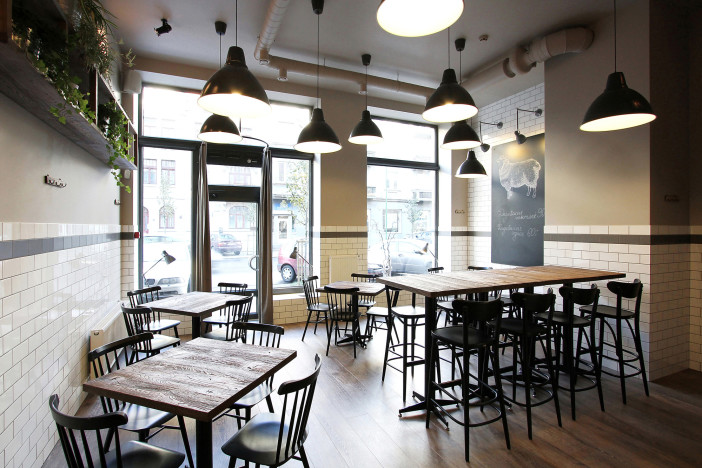 Interestingly, a vintage feel with a touch of an industrial look stands rendered to the décor, which is quite reminiscent from the use of colour, materials, and the timeless rustic look of the chair and tables. The woodwork is elaborate, which balances the light and dark shades of brown, beige, grey, and black, thus perfecting the look of the space, with poise of elegance. Overall, simplistic and unruffled, the restaurant's interior decor displays the bygone charm of a vintage classic moment, to the diners with a feel good comfort of a home.
Photos By : Ramūnas Manikas