Designed by Fones Arquitectos, the Aguantao House in Chile is completely constructed using larch wood that portrays the field ranch home in a versatile manner. The house is raised on stilts using hardwood cedar that holds the sub-structure in place. With an obtuse angled layout, the house is designed to have the private spaces of the family at the rear, and with the kitchen as the entrance focal point for the home.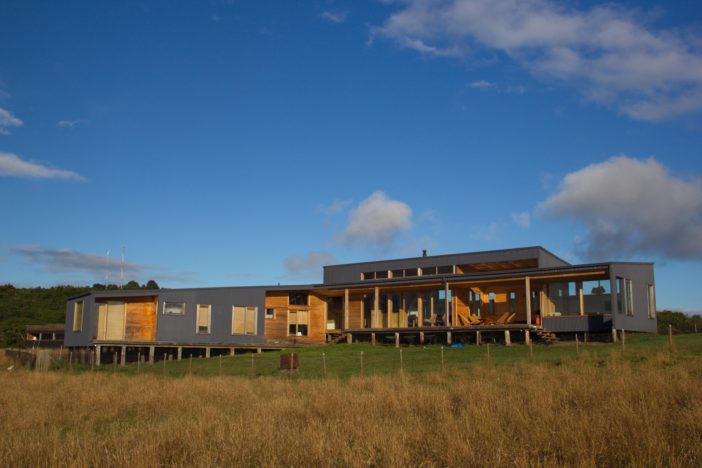 The segregation between public and private spaces for the family and guests was the major concept that sealed the privacy, and also, gave away stunning views of the grassland from every side of the house. Each room has its own function and is aptly designed to receive natural daylight and ventilation from the exterior. Around the house, the architect has built a ramped deck that winds around near the entrance and defines the boundaries of the house. The ranch home has separate rooms for the children and guests, where each is able to enjoy the views and appreciate the beauty of nature.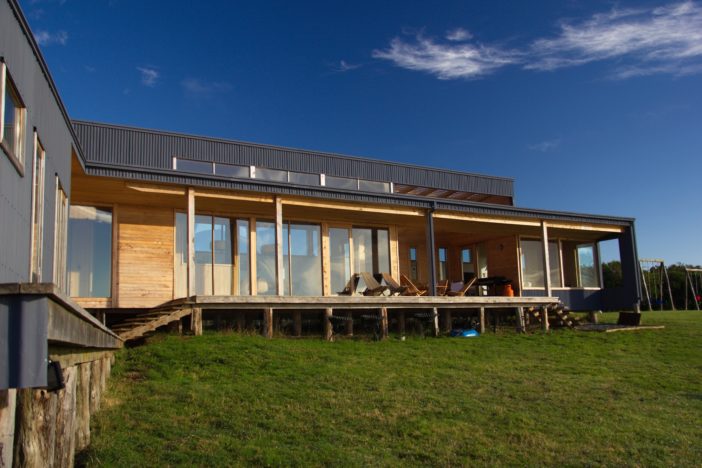 Larch wood, stained black cedar, and steel struts hold the house together, without disturbing the natural contour of the soil. Fabricated structural elements were installed on the site, so as to reduce the construction labour and toil. The site was left to be in its natural state, where the sloped lands were an added visual advantage to the house. It created a meandering path to the house that was incorporated in the concept stages, to decide on the entrance and exit path for the home. The house is completely free from extension decks and is self-contained without having the need to add any external design elements. On the whole, the house is a wildlife retreat providing some prodigious design ideas that let the inmates soak in the bliss of nature.
Photos By : Imanol Zubizarreta