BESTIE designed by Scott and Scott Architects is a 25 seat deli, which is brilliantly layered with customised furniture over honey washed oak walls and plastered white stucco ceiling. It is a medium sized restaurant that specializes in beer and sausages where the owners along with the architects worked together in establishing the brand, furniture seating, display counters and the pegged interior wall stretch, as well. It is a more or less clean palette of bright colours from the furniture while the honey oak softens the tone of the restaurant with a bright paint of white from the sill level that extends all the way to the display counter.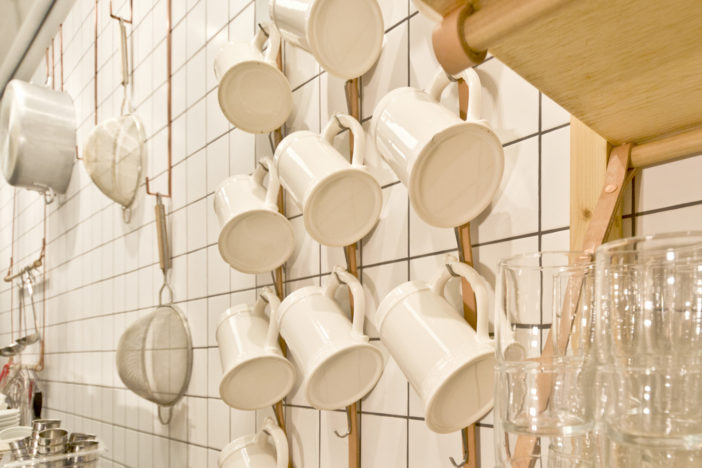 On entering the restaurant, there is an entire wall drilled with holes that are alternative and have wooden pegs gagged on to them. It is a creative effort from the owners, where they wanted to promote local art and craft produce onto the display using these wooden pegs. They keep shifting every now and then to give the restaurant a new feel of décor. On the other side is the service counter with an enclosed kitchen behind, which is the staff change room. The use of beige square tiles on the floor matches with the tiles used behind the counter, as well and it complements the subtle look of the restaurant.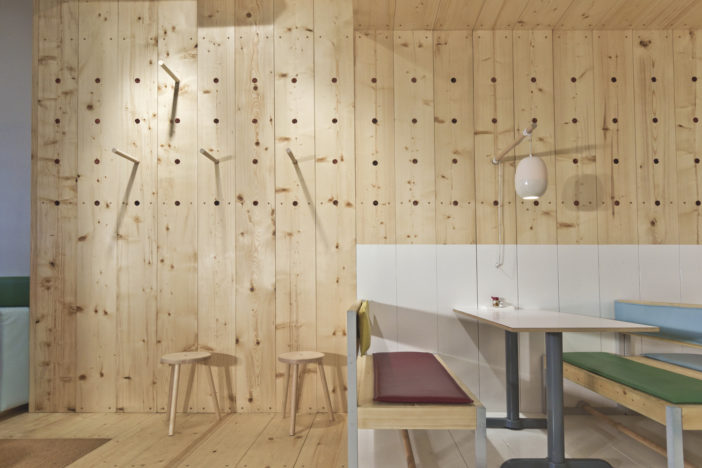 The key in designing this restaurant is towards the details, which further enhances the look and vibe of the place. Moreover, the use of lettered graphics, the display of beer mugs on a wood stand, the pegs and the bright coloured cushioned seats for the wooden tables give away a comfortable and no fussed up look with the décor. It is a restaurant that is aptly designed for the brand and stands for its simplicity in interior décor and creativeness in food, on the whole a commendable effort by the clients and the architect.
Photos By : Courtesy of Scott and Scott Architects