Located in Australia, the Nelson Restaurant by Techne Architecture + Interior Design evokes a sense of simplicity and clarity in design, which stands supported by a vintage industrial theme, unruffled by the rustic nature of the structure.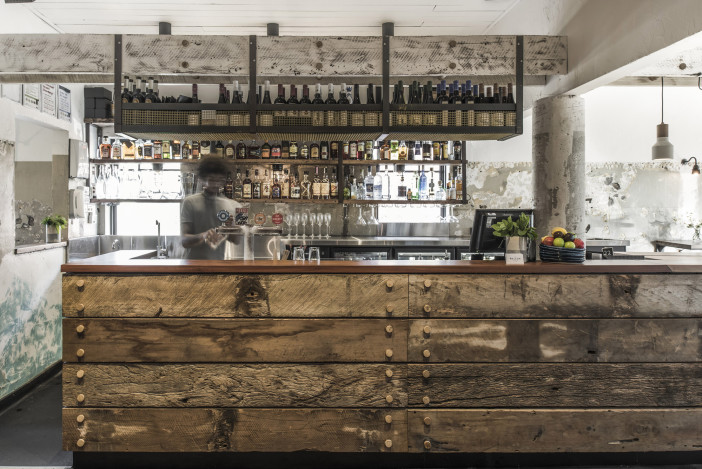 Essentially, stripped of its plaster, the rough concrete pillar gives a volumetric dimension to the space, which holds the wooden central bar table in position. Likewise, two wooden planks hung longitudinally and roughly painted with white plaster make a niche for hanging light chandeliers over the wooden bar counter.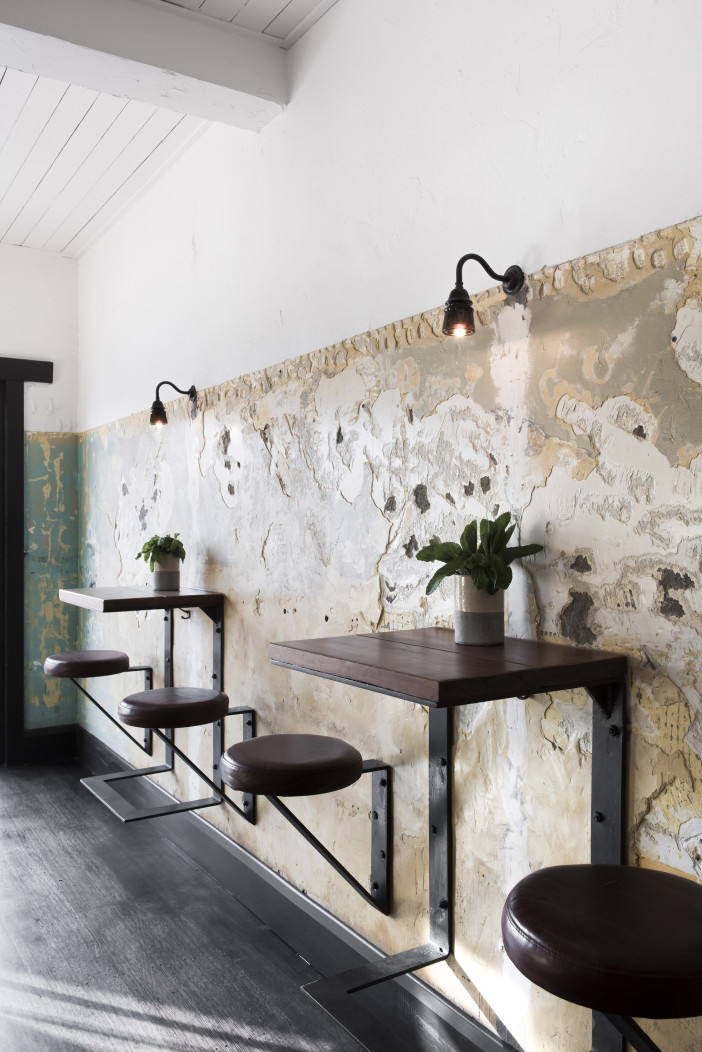 In this project, the use of concrete in various textures renders a vivid visual, which bears a striking resemblance to an aged building structure. Even more, the décortreatment is quite candid and raw without barring any external finish, thus revealing the true skeletal look of the structure. Interestingly, the accessories and the custom designed tables and chairs from oxidised metals, with rivet detailing and tanned leather cushions, remain to be the highlight of the store.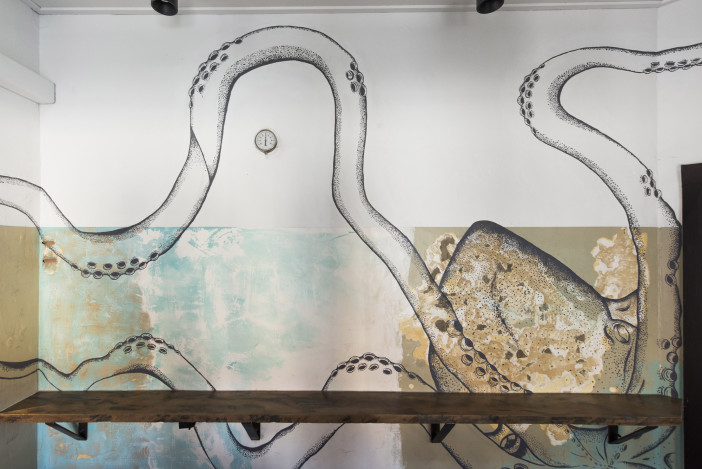 Likewise, the walls reveal the peeled off surface of the external plaster, thus giving an uneven tone to the vertical planes, which goes well with the industrialised Scandinavian furniture, fixed to the wall with rusted rivet details. Almost everything about this restaurant is unique in style and visual appearance, thus holding the attention to the minuscule details in design. Furthermore, the use of tanned leather, in a very creative manner, enhances the interior décor and ambience of the restaurant.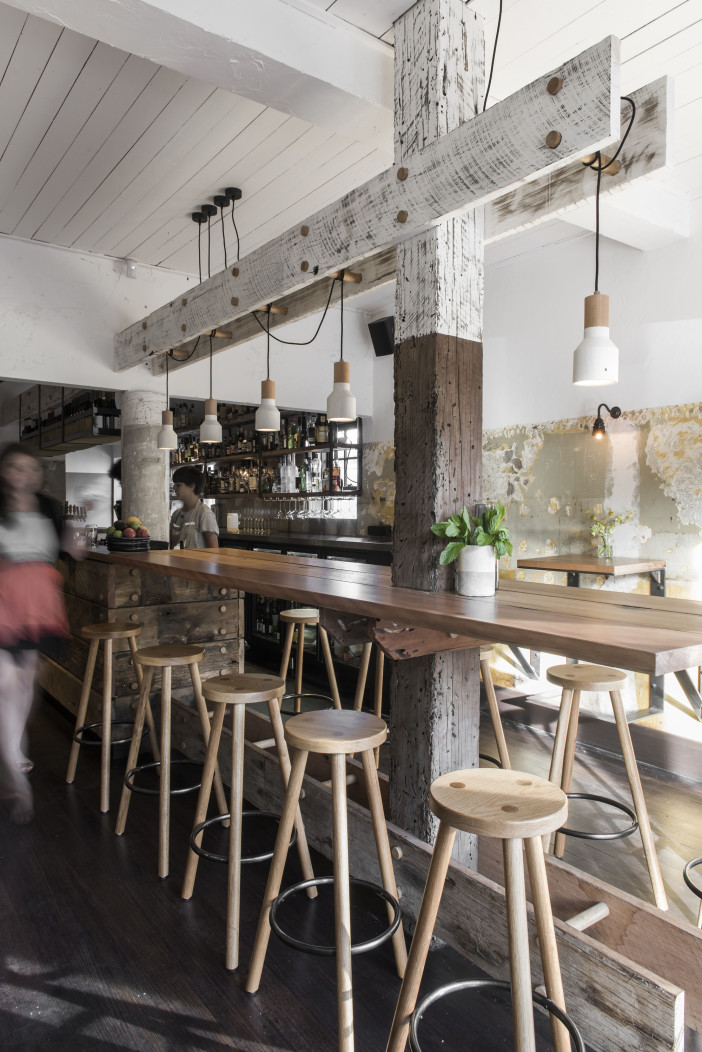 Likewise, the use of oxidised metal timber for bar stools and counter, in a simple and refined manner, creates a muse of wonder around the space. It is about finesse in the smallest details, which catapult the identity of the restaurant. In essence, there is clarity in design, detailing, and minimalism in the use of materials, which recreate a vintage charm to the restaurant.
Photos By : Tom Blachford