Silletas Park, constructed by Juan Felipe Uribe de Bedout, is sprawled across 130 hectares within a forest reserve in Colombia. This stunning park serves as a recreational site, which is also a cultural and environmental model. Additionally, the cultural value lent by the presence of archaeological sites is integrated and stupendously respected by the design ideas and concept.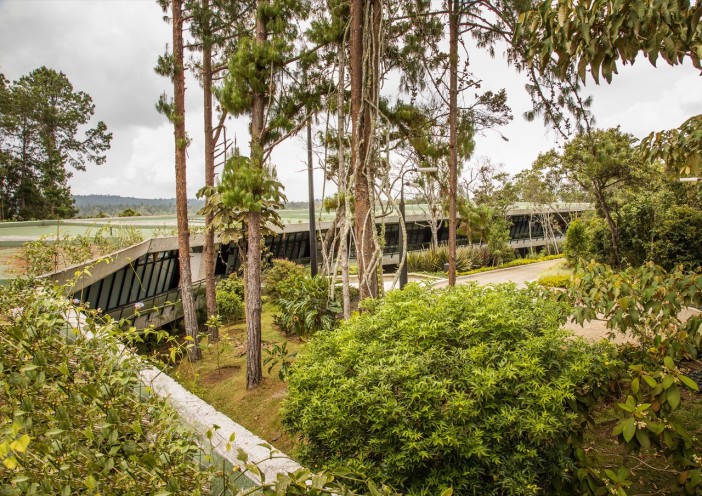 Interestingly enough, the entire site stands perceived through a system of game chips, which gave the architects the liberty to employ brilliant strategic moves. Consequently, the Silletas linking the floral theme, the Centipede exhibiting sensitivity towards environmental issues, and La Guaca connecting the regional culture and archaeological findings, stand as the three primary parts or chips.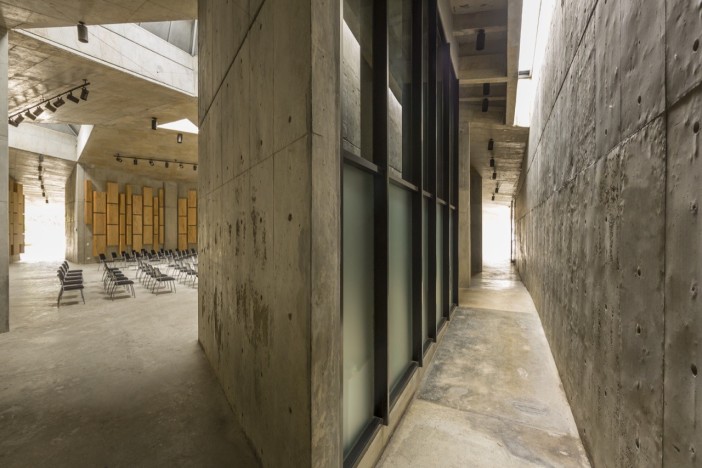 In addition, the entire roofs of the numerous Silletas boast of a wide array of flowers, which facilitate the continuation of a regional tradition. Surprisingly, from a lower angle, these sturdy Silletas resemble like comets and portray self-mobility, temporality, and lightness.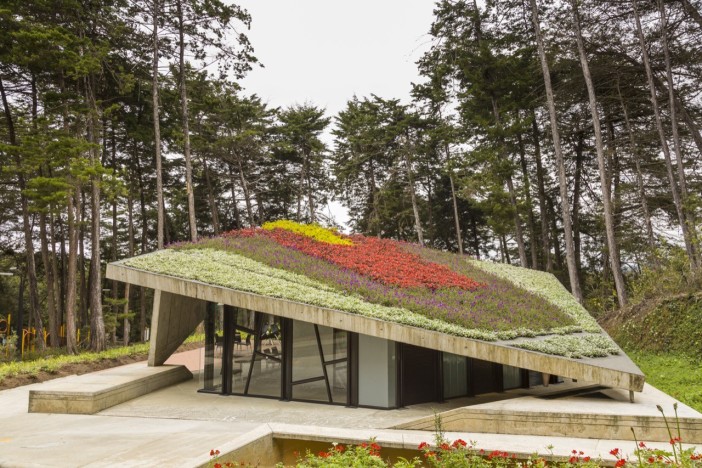 Natural contours of the landscape stand embraced by the Centipede, which stands accomplished by linking eight modules, each of which remains supported by four legs. These inhabited structures stand implanted on a hillside, allowing the formation of a courtyard, while facilitating a stunning viewpoint, which is situated on the opposite side.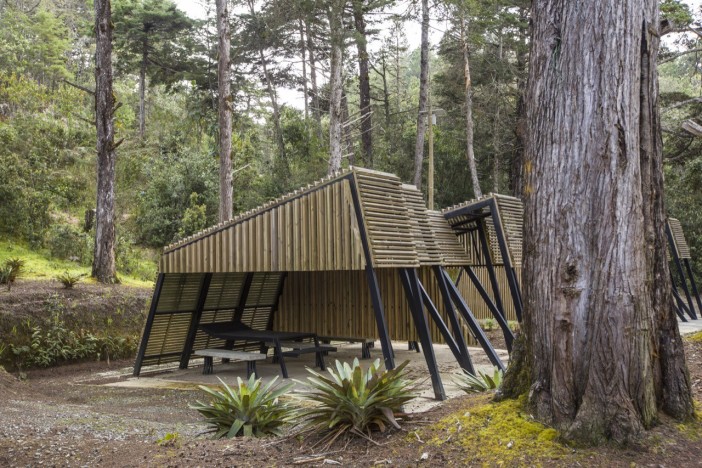 Amazingly enough, the architects drew inspiration from a regional tradition of burial, referred to as Guaca, a mystical practice. These structures exist underground on steeper peaks of the site, where they promote continuity of an indigenous tradition, which employs hills in the form of observatories. In addition, the underground existence enables formation of monumental structures atop the surface, which prevents the negligence of the ecological system of the area while housing exhibitions and programs.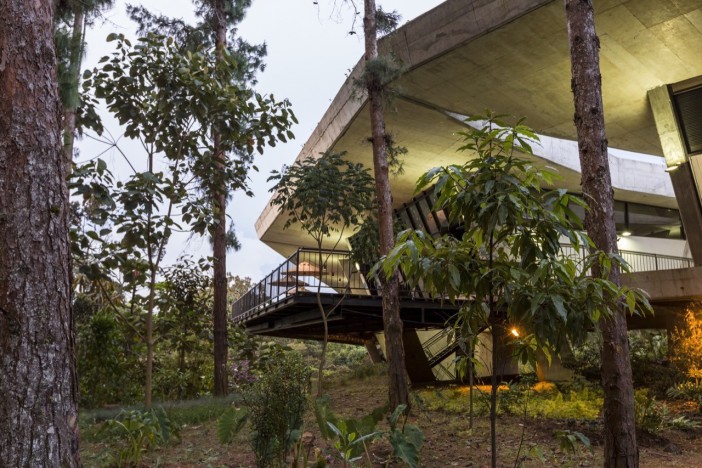 Overall, the architects constructed a mélange of structures, which dexterously depict local traditions while functioning adroitly as sites for programs and activities, without damaging the ecological systems.
Photos By : Juan Ricardo Ramírez P