The curt and abridged summer shelter, Sommarhus Akenine, by Johan Sundberg, sits firmly alongside the breached and dried up riverbanks of the Beddinge Forestland in Sweden. It is a torpid site, whereby the house opens onto the Baltic coast and stands built on an elevated wood podium supported by concrete blocks presenting some unique design ideas.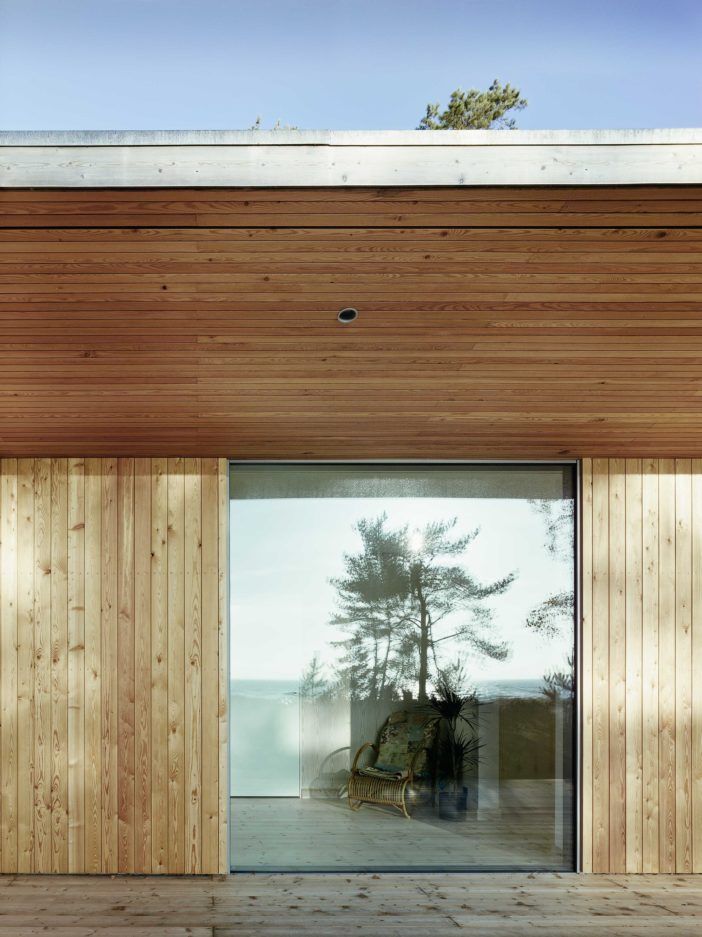 With a façade bearing a similar resemblance to the contiguous topography, the use of larch wood for the exterior is highly befitting the house. In addition, the eaves of the house extend beyond the external frame to shade the patio, thus forming a canopy alike structure from the roof.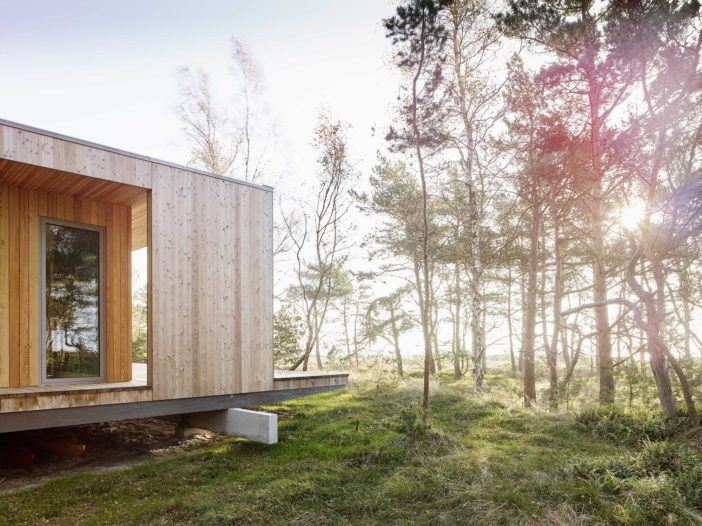 Similarly, the larch wood façade for the house stands cladded in various alignments with the roof, which highlights the texture and grains of the wood. Furthermore, the integration of wooden trellis, partition walls and recessed windows articulate the visual appearance of the house in a seamless manner.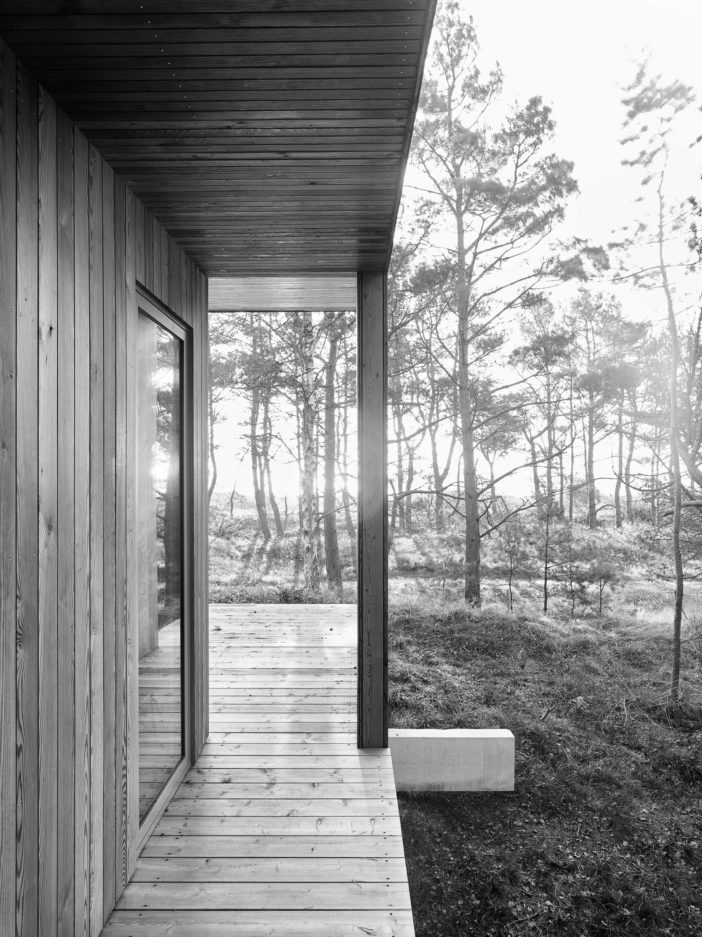 Essentially, the structural members of the house such as precast concrete sections, columns, risers, and threads holds the foundation and supports the vertical access to the spaces above the ground floor. Furthermore, the house stands on an elevated base, which separates the water reservoir from the woody area. It keeps the house sheltered during monsoons and cuts back the harsh light of the sun during the warm summers.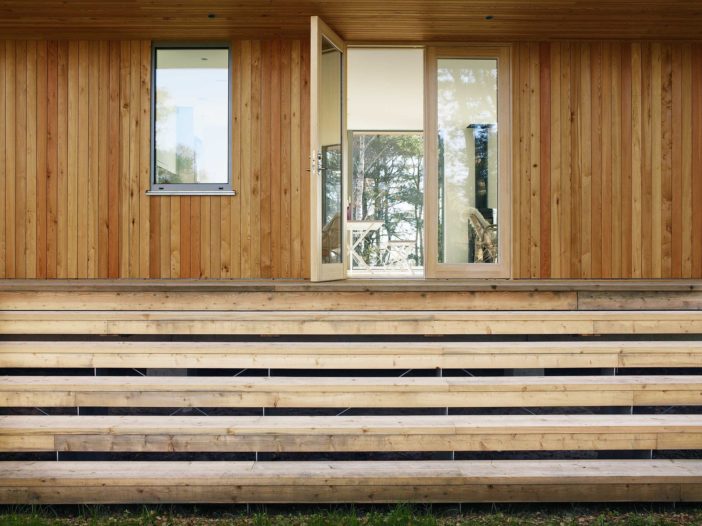 Another aspect of the summer house is the harmonious relationship of the façade to the environment, where the use of effective day lighting and breezy Eastern Winds from the Baltic Sea appear to be a valuable asset to the spatial planning of the house.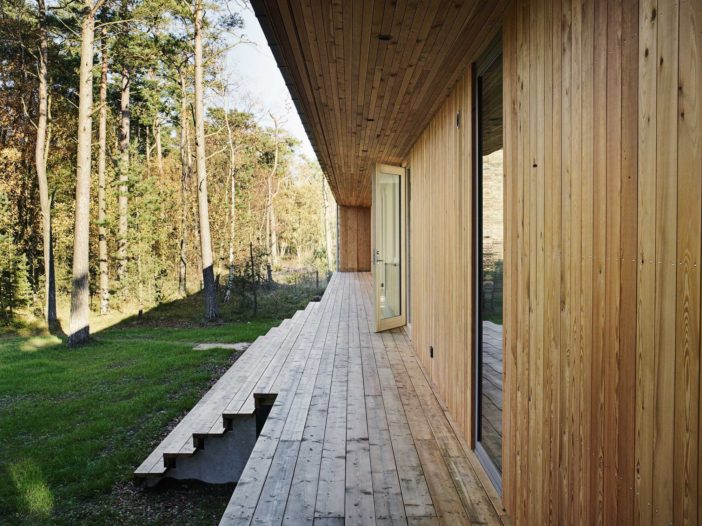 Terse and crisp, the lines of the larch wood façade frame the edge of the house into a well-demarcated house, which co-exists with the woodlands. In essence, the house is a snappy and cosy shelter, which enjoys a warm summer at a close proximity to nature and sea.
Photos By : Peo Olsson