Renovated by VPS Architetti, the A2 house in Italy is a traditional farmhouse that is converted into a residence for a client who is an art lover. The house is absolutely intact from the inside, except for a very few alterations and demolitions in the service areas. They had to be brought down to reveal the finer structure of the building as built during its original time. The house also shares history with an ancient old Romanesque church that is found quite adjacent to its site.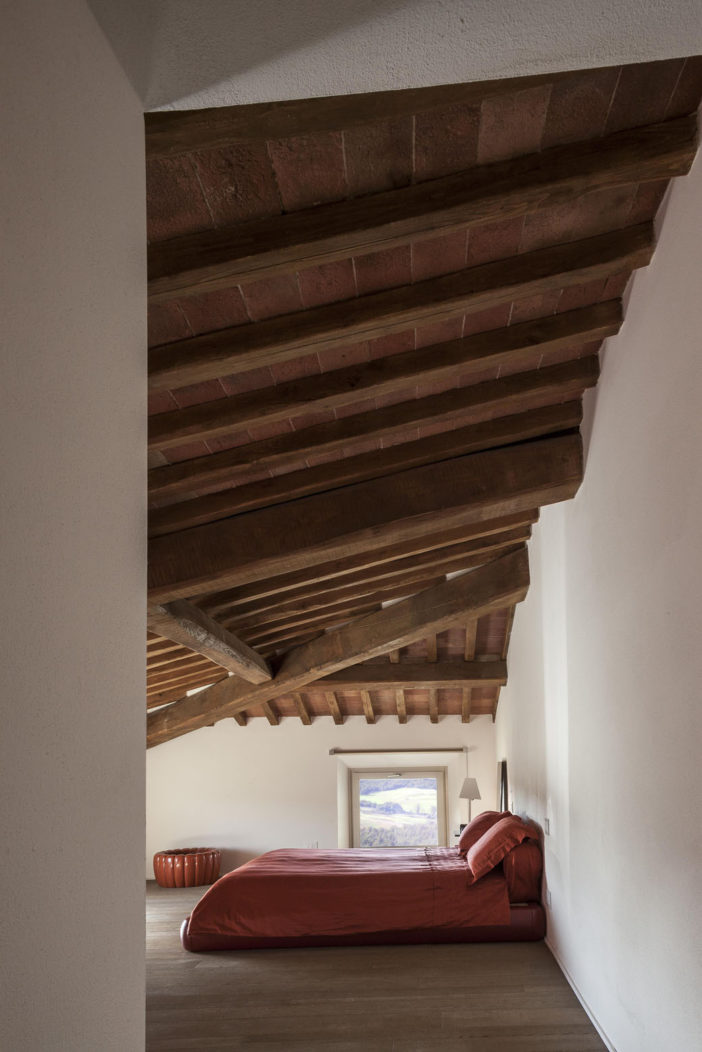 On initial inspections, the external facade of the house is built of sandstone, which is a typical building material used in the early times. The facade is retained to provide a home with its aged look and as a symbol of the past. Inside the house, the rooms are arranged on three levels, with each one being eloquently designed to create a warm ambience. The finer details of the house are highlighted by lending simplicity to the décor. There is not much of a colourful décor, but the volume of the house speaks a lot louder than any other details.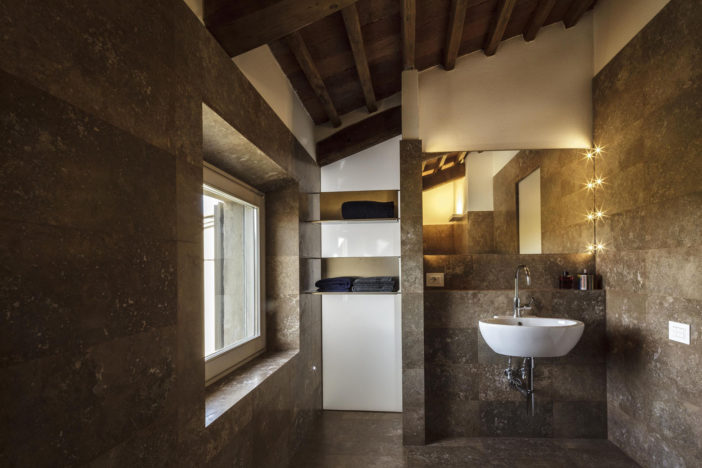 It was important to enhance the volume of the inner space, and worthy of mention is the timber ceilings that run through the entire span of the house. The ceiling reminds one of the nostalgic times and connects the past with the present. Easy interior décor, clean palette of white shades, simple and unfussed upholsteries keep up the design quality of the weekend home. A very silent and shady place, the house enjoys breezy winds throughout the day; thus there is not much of air conditioning, but perfect bliss of happiness and good times.
Photo by :- 
Pierluigi Dessì