Built as a workspace and vacation home, the Amphitheatre House in Hydra, a small town on an island close to Athens by Aristide Antonas represents vivid forms of voids in interesting spatial forms. The house is designed based on a high ceiling interior that creates emptiness in space and resonates the vibes of light and sound into the rooms. Structurally, the architect has employed the use of a large gathering space similar to the amphitheatre stage, which over here represents the living hall, or the workspace of the client. The trail of steps leading down to the living hall interprets the use of the amphitheatre in a more profound manner.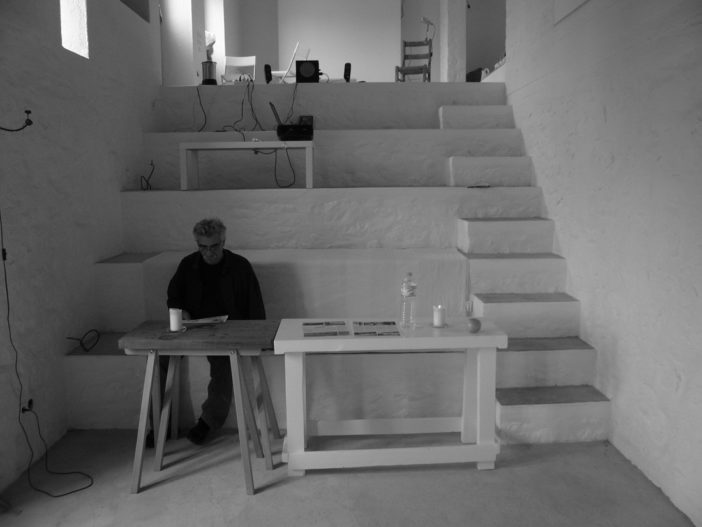 Moreover, the essence of an amphitheatre is better portrayed by simplifying the design ideas and process and leaving it untouched by heavy pieces of furniture or internal walls. The ceilings are kept high, and the window openings are reduced while maintaining a grey white shade that vibes throughout the external and internal facade. The home retains its original look as and when people use and vacate the space. It is all about creating a simple piece of art with clarity and old age charm that is unfazed by modern day settings.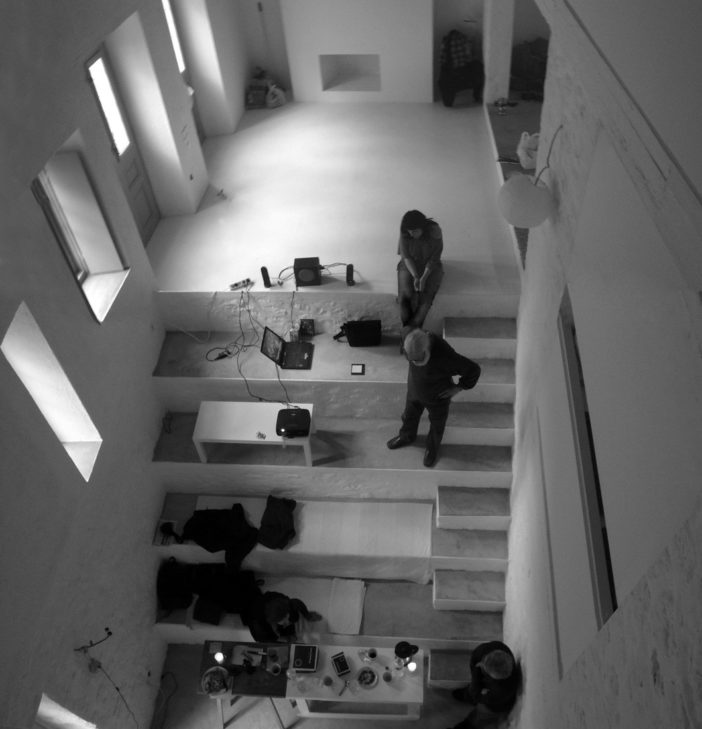 The Amphitheatre House has a kitchen, bedroom, with a common bath area towards one side of the home, and the other areas are kept reserved for flexible usage as the client desires. It is a home that evolves with different functions and relates to the internal environment than the external factors. Truly an artistic piece of work by the architect, the Amphitheatre revives the memories of Greek architectural practises and fuses modern architecture with traditional typologies. A home that creates a space within itself and breathes out a lively and vintage ambience perfect for a summer vacation.
Photos By :  Aristide Antonas