Roche Bobois is known for its amazing collections, with each one representing a varied kind of style and more. Their products in the Les Contemporains collection are all about blending style, materials and colors with the best of design ideas.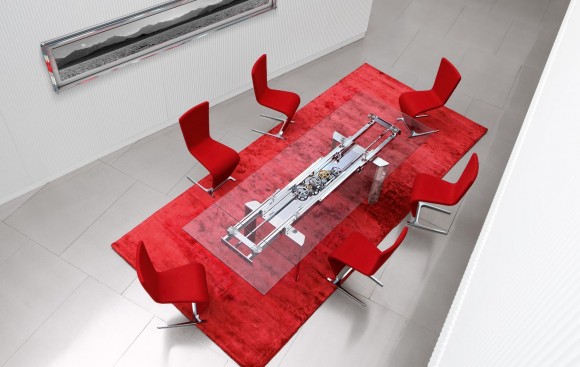 Their range includes amazingly designed sofas, dining tables, armchairs, chairs and sideboards. With each product, they introduce a new and innovative trend for the interiors. Refined and classy, dining tables from the label deserve a special mention for being totally trendy and filled with original ideas.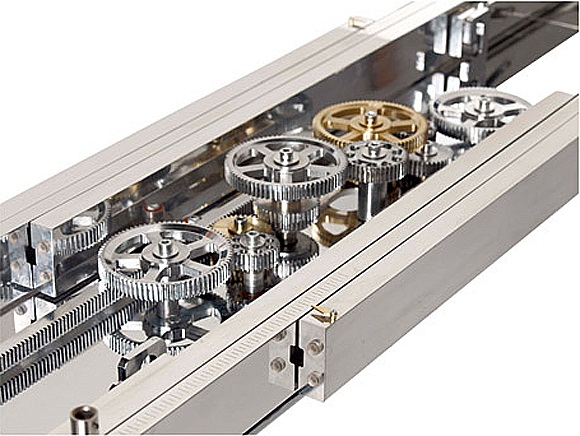 Astrolab Dining Table from Roche Bobois is one of their most creative designs that are crafted of innovative ideas with materials that create a stunning impact. This a glassed based dining table with legs designed of polished platinum. There are two motorized extensions that are operated with the help of a visible cog system mechanically. The design features the extensions operated by batteries and are controlled by a remote control. The glass top only brings the best of the visible extensions, giving the table a feel of being a complete machine itself. Combined with chairs from their collection and a red floor carpet, the dining table looks worth millions.
Using the freedom to add any theme to the dining area, the dining table can be easily used for all kinds of colors for creating a varied look. Like most of their collection, this one is too about choices in colors and style. Being not of a very big size in the overall design, it can fit almost all kinds of spaces, ideally with interior ideas that use more of block colors such as white, black, and red.