Winters are that time of the year when the nights become longer and darker. However, they are also a time when you can add an element of warmth and cosiness to your home with the help of mood lightings. There are many design ideas and ways to make your home feel warmer than rushing off to a summer vacation in some place sunny. If you have the right lighting and a stylish focal point, you can not only work up a room's décor, but can make it look flashier. This is the perfect time to spend on lights and enhancing the look and feel of your house.
Be Creative and Innovative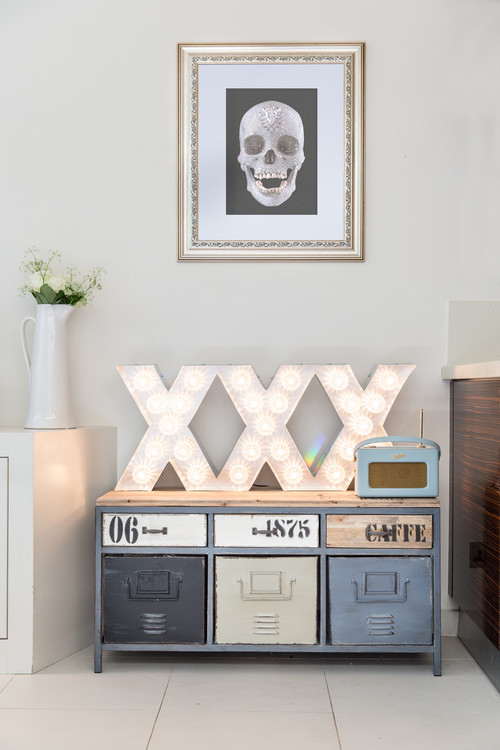 [Image – Honey Bee Interiors]
Don't be a regular Joe by adding the boring little lamps to light up your room. Think creatively and instead you can add backlight to a paperback and make not just a stylish statement, but also a message. If you use the right lighting, you can set the mood of the room and also disseminate the perfect energy through its soothing illumination. Highlight your name or a cute little message for the winter visitors with creative lighting.
Use Eccentricity with Colours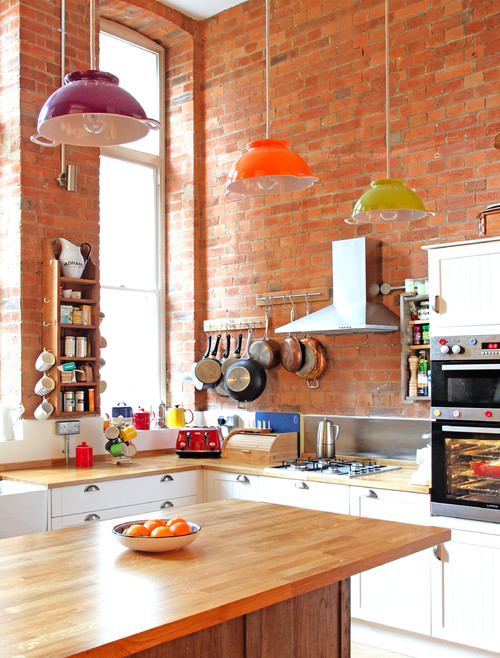 [Image – Avocado Sweets Interior Design Studio]
If you want to introduce an element of fun to your kitchen, you can do so by adding colours and lots of it. One of amazing kitchen lighting ideas is to replace your boring lights with quirky hanging pendant lights in loud colours. These shades will brighten up the kitchen even on the cloudiest of days and make your kitchen look friendlier.
Go Chic Glamour in the Bedroom
[Image – Svetlana Filippova Art & Design]
When your room gets an overdose of sunlight in summers, it's hard to play up those perfect light fittings that you invested in. However, come winters, it is the perfect time to bring that aesthetic pair to use. Make your room look glamorous by adding statement lights for its glitz and cascading effect. It can instantly turn a boring bedroom into a warm and interesting place. In this image, the matching set of light diffuses the right amount of lumens across the room and also matches the otherwise sombre décor.
Soften the Light
[Image – Colin Cadle Photography]
Even, though we would all like to have loud lighting in winters to eliminate the thick darkness of winters and shorter days, however, you can also play the lighting down for a warm glow. Low-level illumination in the house makes it look more intimate and the soft glow of candles feel warm and cosy. You can use many candles to light up a hallway or a long corridor, which will give an impressive effect. To increase the safety from the candles, you can put them in lanterns, which will not only prevent any accidental fire, but also add aesthetic visual appeal.
Share your Warm Thoughts
[Image – David Howell Design]
The lights in this image use a very innovative design technique where the light panels have been covered with thought provoking poetry and other such words of wisdom. These lights are not only unique in its way, but also simply a work of art to elevate the lighting to a form of poems. This statement piece will remain timeless for many years to come and will be fondly remembered for its distinctiveness.
Open up your House to nature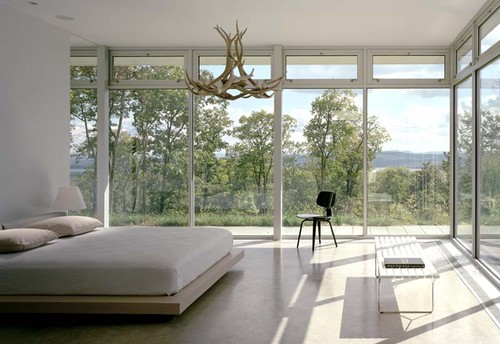 [Image – Audrey Matlock Architects]
Nothing decorates your house the way nature does. You may be living in an urban house or a country home, always think of ways to incorporate natural shapes and materials into the décor. In this image, the antlers have been used for lighting purposes, which are not only a beautiful framework for lighting, but also look unique when lit up. It makes your home feel like your natural habitat on that cold winter morning.
Explore ways to do Crystal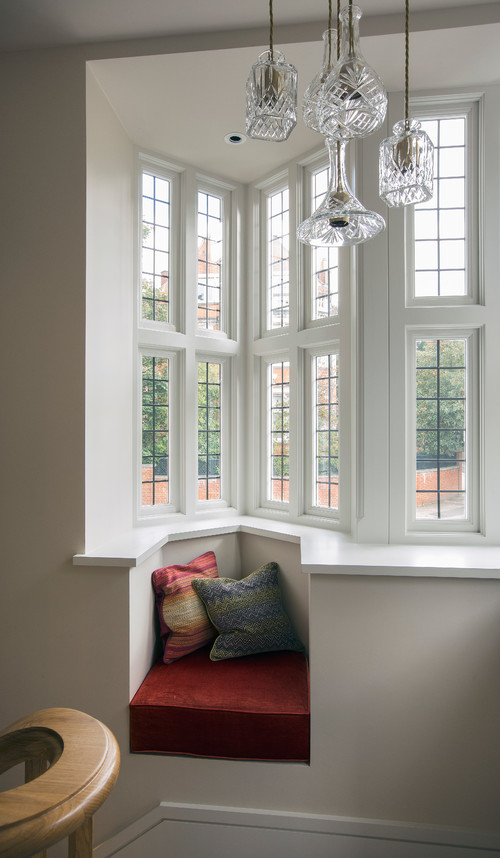 [Image – Folio Design LLP]
There are many ways to do crystal lighting than the regular boring ways. The crystal lighting is perfect to light up a room for those quiet card game nights over a drink of sherry before dinner. You can find the absolutely intimate spot in your house that will do justice to this perfect English tradition and do your house good in its own classic and timeless way! Even after the drinks and dinner is over, you can warm up in the soft glow of those crystal chandeliers, the perfect ingredient for an intimate night with close friends and family.
Simplicity is the New Elegance
[Image – Boutique Homes]
It is not always necessary to dress up a spot to gain attention. You can also use the 'dare to bare' technique, which is a statement in its own right. Skip the boring lampshade and introduce quirkiness with these bulbs that come with decorative filament. These are highly popular and emanate soft light, which have very low maintenance and still does your room a lot of favour by lighting it up with its warm glow. You can introduce some fun by adding some colourful wires that will lift up the simplicity of these bulbs to a stylish level.
Dissect Classic Chandelier          
[Image – Oliver Burns]
When you want to add a classic feel in a minimal way and still want to stay true to the contemporary theme, then deconstructed chandeliers are your best bet. These lights have been used as statement lighting ideas for many years and, in this image, they have been pulled apart into single units. They look not only refreshingly unique but bring in a hint of sophistication with a touch of contemporary design. The use of chandelier line in this house is so chic that it is timeless in an exclusive way.
Make your Patio Glint with Soft Lights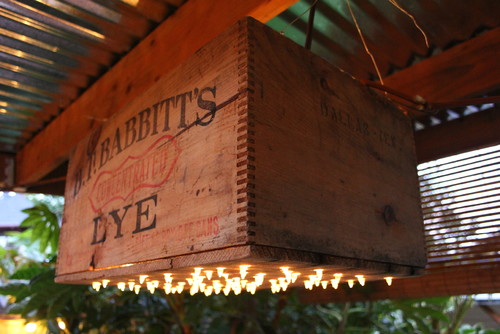 [Image – Swelldone]
Winters are best enjoyed when the sky is crisp and you are seated in your patio with a warm cup of hot chocolate cradling between the palms of your hands. However, to be able to truly enjoy the patio is when it is well lit and make you feel warm with its soft lights even when it is cold and dark outside. You can install the outdoor fairy lights to create a twinkling effect and also bring in the mood. You can think of unique ways of draping these lights around the trees or you can up-cycle a box for a fun and interesting look.
Mood lighting is all about playing up the ambience that makes you want to just relax and enjoy the winters without feeling morose. You can use your creative side to bring in lots of innovation so that your home is winter ready with all its lighting needs. Don't be afraid to experiment and think out of the box to add warmth and glow into your house.