Designed for old aged couple, the Stackyard House by Mole Architects is based on a rural region called Suffolk in United Kingdom. The notion of the house is based on design principles that stem from sustainability, which promotes the use of locally available materials. Exposed timber, frames the facade of the house, which integrates with the natural environment of the site along with a strong roofline. The house is an inspiration from the old country styled cabins, where a large entrance hall spanned with timber beam members run across the ceiling of the home.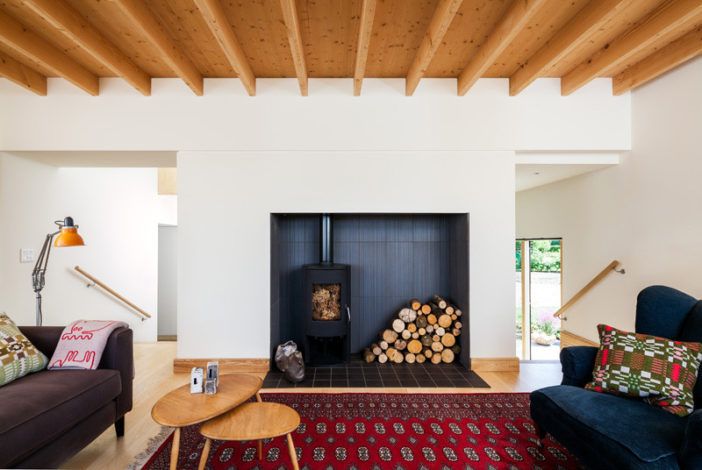 Concrete clad walls, oak wood flooring that trails along the staircase and cabinets recreate a perfect picturesque interior for a rural based home. On the outset, the house is more like a boxed structure, enclosed by exposed timber frames. The lower part of the home occupies the kitchenette with the spacious living and family room. A lot of detailed wood work and large openings for the windows shielded with glass frames adorn the house. It is these details that fine tune the interior decor of the house.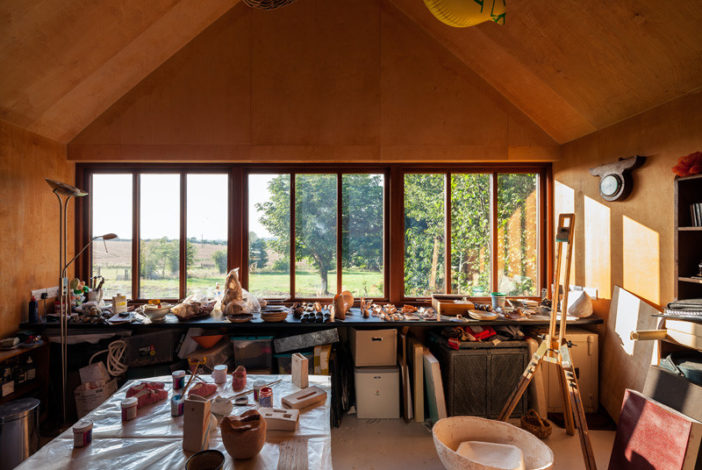 The architect wanted to ensure that the house does not have a formal look like that of many conventional homes in rural regions. It was a not easy to design a house that looks contemporary and yet rustic to its surroundings. With a penchant to enjoy the beauty of nature, the master bedroom suites are raised a level higher than the usual floor level. It gives a sense of depth and uncluttered visuals of the surrounding areas. The Stackyard House is a different home that displays rusticity and elegance in a rather clean and crystal manner.
Photos By : David Butler