Axo Light is one of the finest companies offering the best of Italian designing in modern indoor lighting. Their range of products is extremely innovative and strikes the right balance between style and functionality. With a focus on indoor lighting, they have been able to craft designs that create an appeal in the eyes right at the first glance.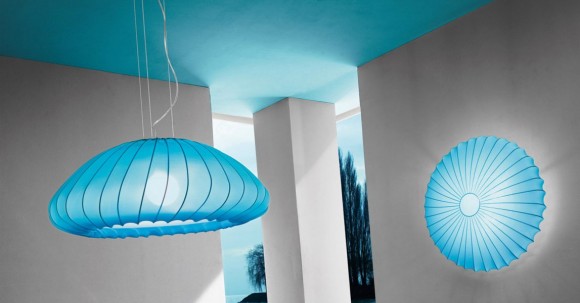 SP MUSE is an original indoor light idea from the company that has been conceived and designed by Sandro Santantonio. These lights are unique for their design that features a white metal structure with a covering crafted of elastic fabric. This is a creative idea that can be used as a suspension light, wall lamp or even as a ceiling light. The elastic fabric of the lampshade is washable and removable, which ensures you can keep your interiors clean and well maintained.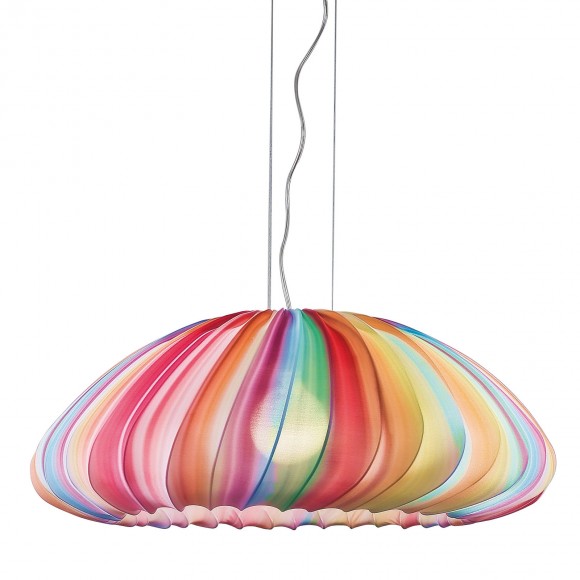 Having the lampshade in fabric, you have a number of choices in colors, including violet, dark blue, white, yellow, red, fuchsia, and pink. Also, there is a multicolor option, as well, which jells with all kinds of interiors. The company also offers some additional choices in fabrics on request, and you can use this idea to craft and design your homes with customized lights. The white metal frame of the light makes it sturdy and strong and also adds value to the style elements.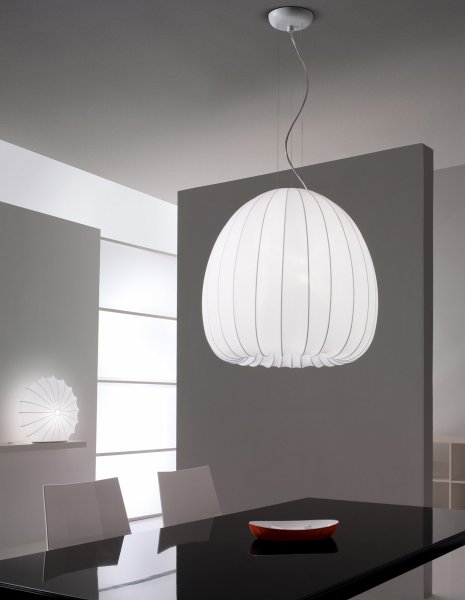 This unique SP MUSE is all about creating moods with colors that cover the main light. This is more of a diffused light option and can be ideally used for living rooms and halls where you want the lights to be more subtle. Since there are plenty of colors available, you will not have a tough time in choosing a color that matches the decor of your interiors. Even choose a few contrasting shades for this lamp can do wonders.